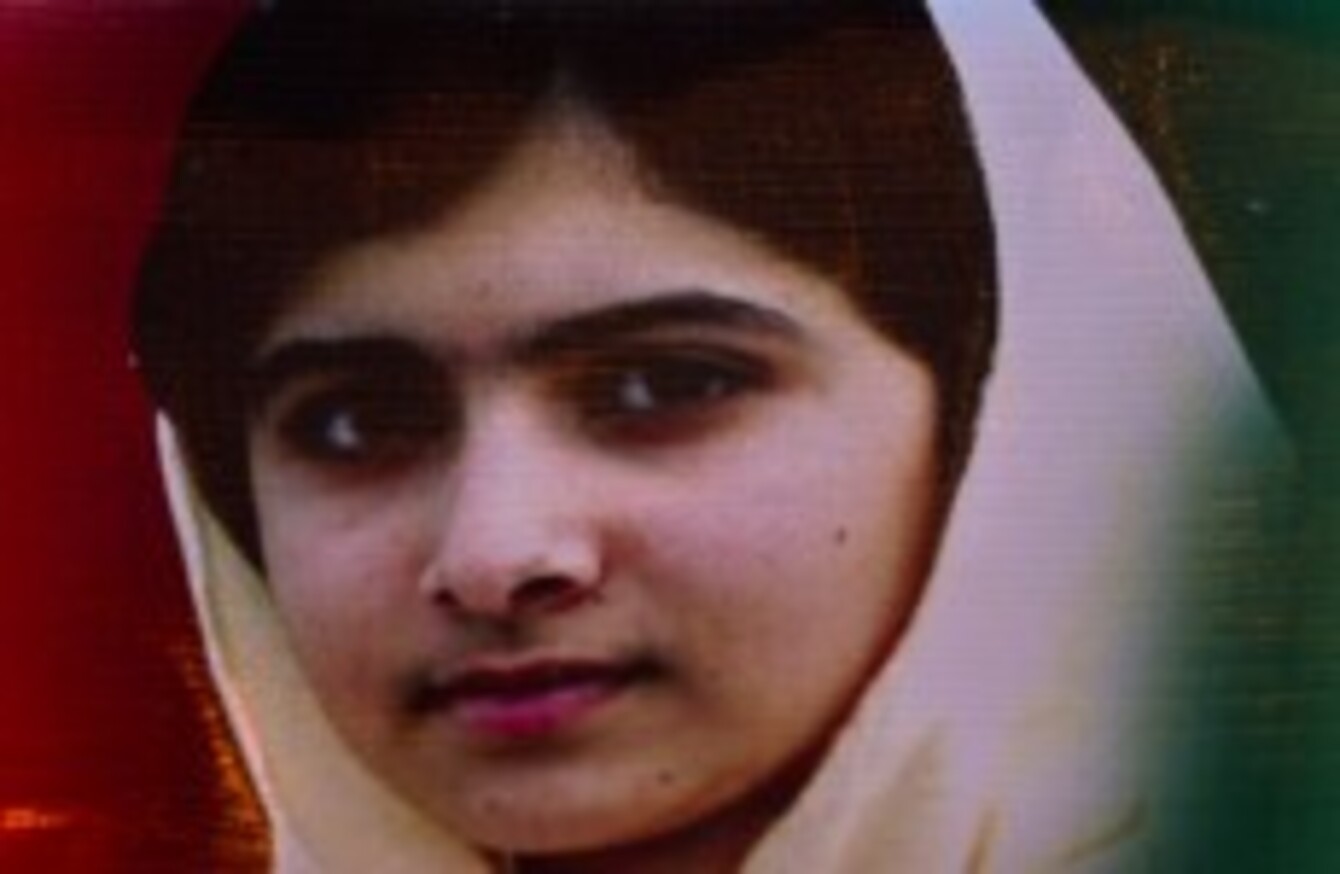 Image: Anjum Naveed/AP/Press Association Images
Image: Anjum Naveed/AP/Press Association Images
PAKISTANI STUDENT ACTIVIST Malala Yousafzai has been named as the 2012 recipient of the Tipperary International Peace Award.
The Tipperary Peace Convention said Malala was chosen because of her courage, determination and perseverance, as well as the impact she has had on so many across the world.
The 15-year-old became a household name earlier this year over her campaign for education and women's rights in the Swat Valley, where the Taliban had at times banned girls from attending school.
On 9 October, Malala was shot in the head and neck in an assassination attempt by Taliban gunmen while returning home on a school bus. She survived the attack and was brought to the UK for treatment, where she continues to make good progress.
"Malala's courage has proved to be an inspiration around the globe," the Convention said in a statement on World Day of Peace. "The right to education is denied to 61 million children of primary school age around the world and the hopes of these children are represented by the courage, determination and by the voice of Malala Yousafzai.
The Taliban tried and failed to silence her and have instead amplified her voice. Though only a child herself she has now become perhaps the world's most admired children's-rights advocate.
"Her campaign to secure access to education for girls in certain regions in Pakistan has also served to highlight broader concerns such as the health and safety of the developing world's children, women's rights and the fight against extremism."
The award will be presented during 2013 but no date has been announced.
Also shortlisted for this year's prize were Sonia Ghandi, John Githongo, Pax Christi International and Hillary Clinton. Previous recipients include former South African President Nelson Mandela, former Irish president Professor Mary McAleese and her husband Senator Martin McAleese and the late Senator Gordon Wilson from Enniskillen.