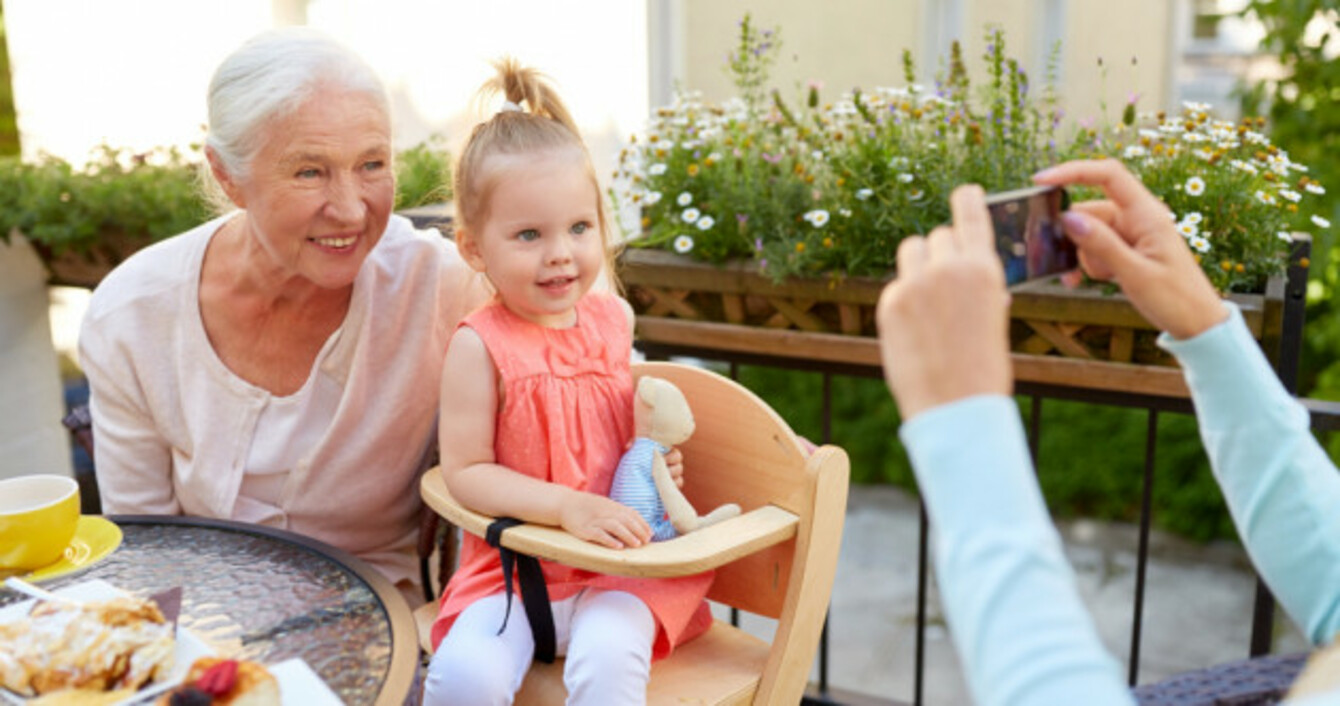 Image: Shutterstock/Syda Productions
Image: Shutterstock/Syda Productions
HAVE YOU ENDURED endless comments about your  clothing choices, parenting techniques, and your resulting drinking habits?
Whether it's a two-week holiday, a two-day sojourn, or a two-hour stint over a dinner table, immersing yourself in your other half's blood relatives doesn't always bring out the best in people – especially when your partner reverts to a mouthy 14-year-old in his or her parents' presence.
But it doesn't have to be all bad, I assure you. What makes me an expert? Well, I recently survived 18 days with my mother-in-law in close confines.
She can't be that bad then, you're no doubt thinking. Read the opening line again… Now, multiply that by 18 days with 7am flights, two kids under the age of five, a missing boarding pass, endless moaning about the weather (a balmy 22 degrees on average), and a fervour for loudly remarking on a stranger's appearance ("What are they, hippos?!").
Now you have a sliver of understanding regarding my knowledge in this field. Let me offload my tips to get you through the in-laws minefield….
1. Make some boundaries
Where possible, ensure you have somewhere to flee to. At the risk of sounding like an ungrateful git, my mother-in-law was good enough to pay for all of us to go on holidays. Surely I couldn't ask her to fork out extra money on a studio apartment exclusively for her?
Too bloody right I could. It's all about the pitch, you see. "We couldn't do it to you; five of us in a one-bed apartment. You'd get no sleep and that's no way to spend your holiday. Plus you know how long himself likes to spend in the jacks…"
2. Get creative with your excuses
"Oh, sugar, we've run out of milk" was a holiday favourite. A slow stroll to the shops, an iced frappe and some well-needed headspace later (plus, you're now armed with a bottle of wine), and you're ready to return to the field.
My husband got me back by sitting in the jacks for approximately 45 minutes at a time armed with a graphic novel so there was rarely an attack of the guilts for leaving him alone with cranky kids and an equally cantankerous MIL.
3. The safe word
If you're lucky and have a partner who is privy to their family's less than appealing traits, a safe word can work wonders. Mine is "bananas". Once that's uttered a means of escape is usually orchestrated. Unless he's annoyed with me, then he just starts baiting both parties.
4. Kill them with kindness
I gave up trying to debate or rationalise with the MIL a long time ago. Now, it's simply a cycle of nodding, smiling, repeated "Oh really?", "Wow", "She probably does need an extra coat", and "Yes, losing weight would probably help my back" coupled with increasingly lengthy trips to the shop for stuff we don't need.
5. Know when to walk away
When kindness killing has failed, and they're determined to get a rise out of you by repeatedly pressing the buttons to unlock unbridled rage, take a deep breath, and walk away. Don't stomp away. Don't slam doors. Just simply turn on your heel, and say 'I've just remembered something really important!"
6. The light at the end of the tunnel
Remember, this too shall pass. Every second brings you closer to your goal. In the interim, you will take pictures of the kids with their grandparent. You will visualise that celebratory coffee, that victory vino, the sweet feeling of knowing you don't have to do it again. For a while, anyway…
Want to win a Lily O'Brien's hamper full of delicious chocolate for your little one's teacher (or, shhhh, for yourself)? Enter here!