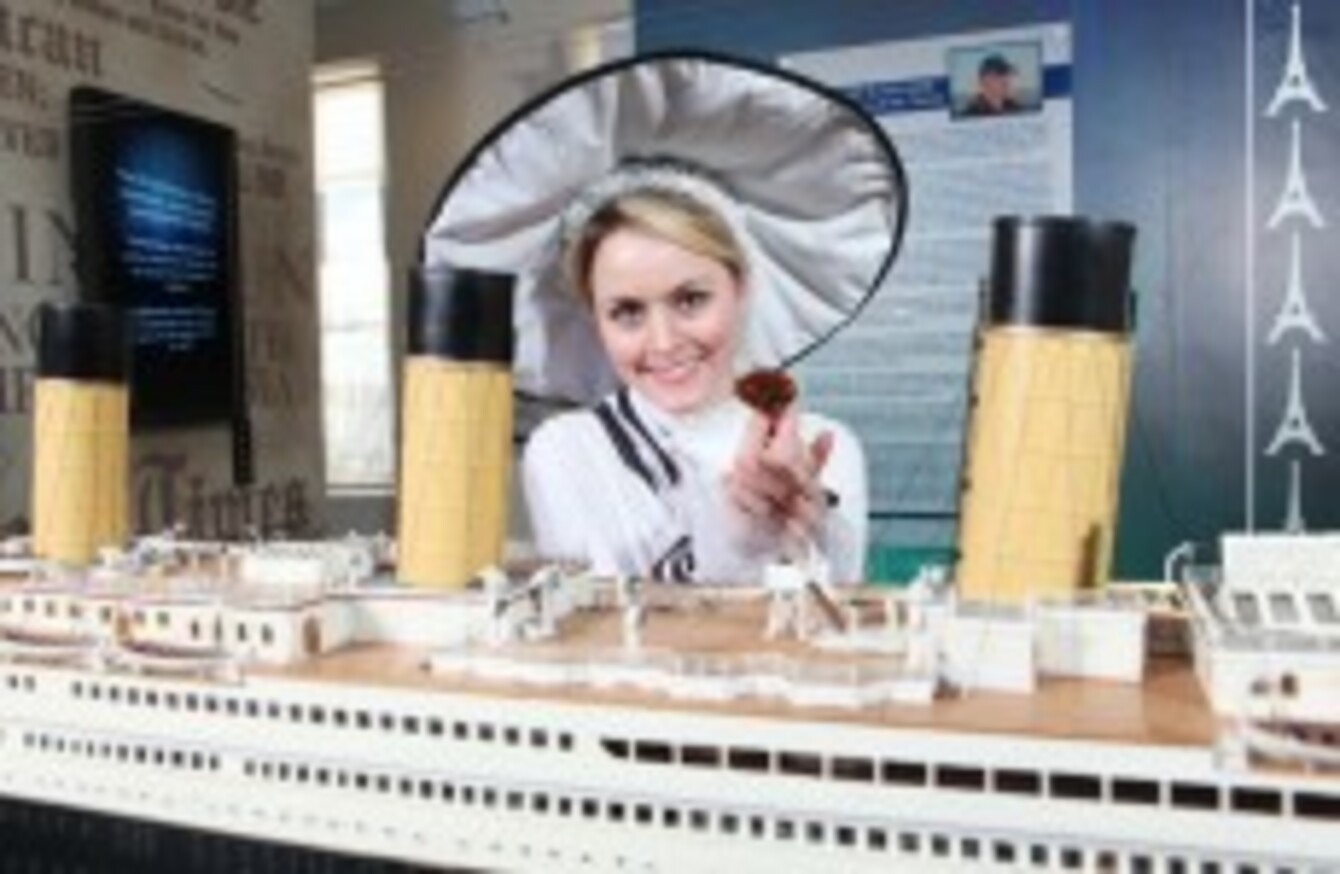 Gillen Joyce, MD of the Titanic Experience
Gillen Joyce, MD of the Titanic Experience
A POIGNANT COLLECTION of items belonging to passengers and survivors of the Titanic's maiden voyage was unveiled at the Titanic Experience in Cobh, Co Cork today, on the day and time that the luxury liner dropped anchor over 101 years ago.
Among the items that will be on permanent display is a 20th century blue leather suitcase purchased at Harrods for the journey on board the Titanic. The suitcase was the personal property of Lily Odell, a first class passenger on board the ship.
Odell travelled with some members of her family, including her son, sister-in-law and two brothers. The Odell family party disembarked the Titanic at Queenstown, now Cobh, and collected a hire car from Johnson & Perrott Motors to travel around the south of Ireland.
There are a number of photographs in the Odell collection, including the original photo postcard showing Titanic survivors, Millvina Dean as a baby, with her brother Bertram in a pram and their mother, Eva. Another photograph shows young Jack Odell, in a Star Laudaulette automobile hired from Johnson and Perrott with Lily Odell's brother and their luggage.
A hand painted and signed French silk lace and mother of pearl fan in its original silk covered box used on board the Titanic is also on loan to the collection by Titanic Experience Historian, Vincent McMahon.
At the launch today McMahon said that it was a "privilege to exhibit items carried on board Titanic on that voyage from Southhampron via Cherbourg to Queenstown".
"The loss of Titanic with so many lives has always been a very sad story," he said. "Today we recall the passengers on board."