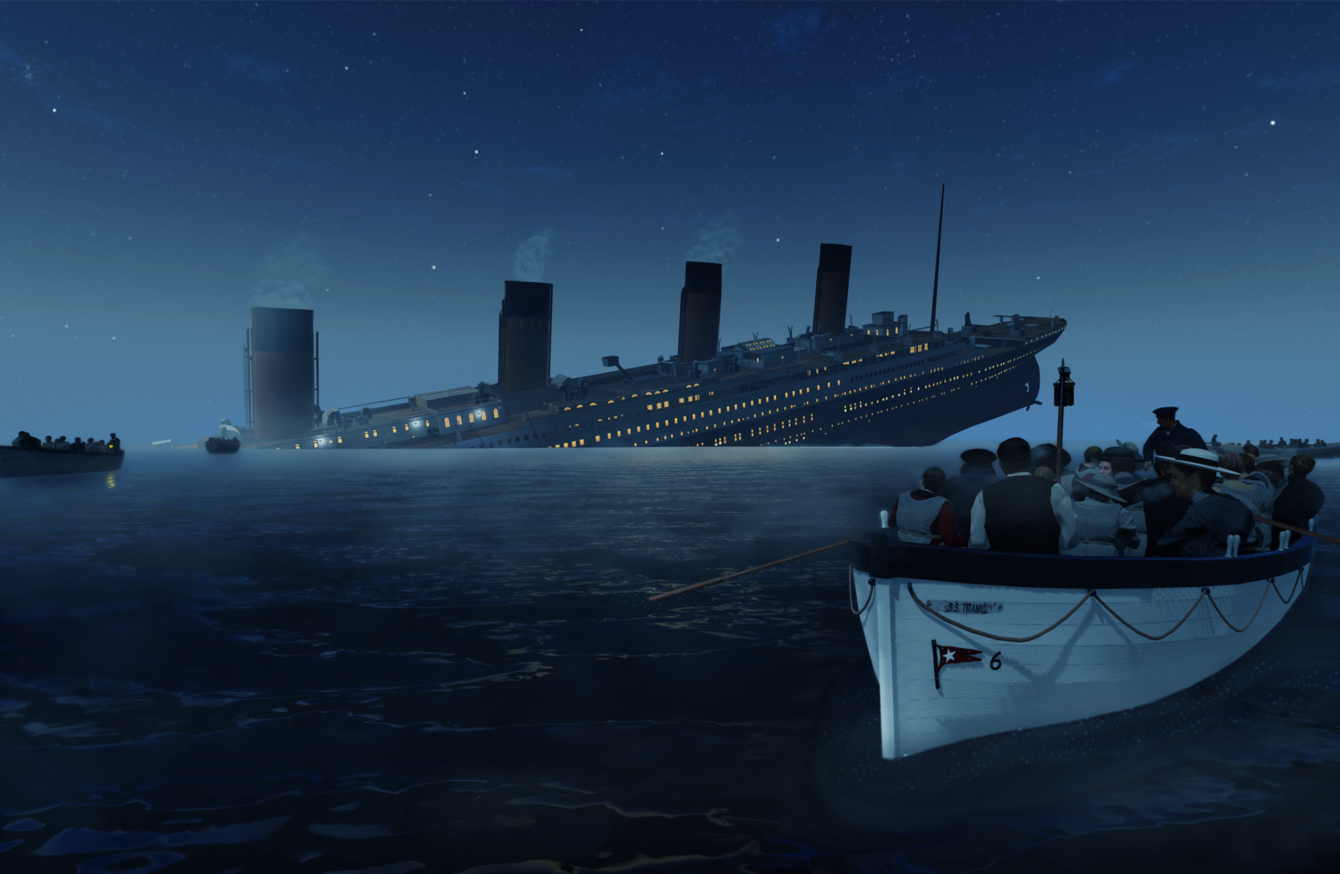 Virtual Reality Titanic
Image: Image: Immersive VR Education
Virtual Reality Titanic
Image: Image: Immersive VR Education
A NEW GAME launched today allows users to explore the shipwreck of the Titanic using virtual reality.
Designed by Waterford-based firm Immersive VR Education, the game uses motion capture reality and mapping and includes missions and storytelling.
The company – which previously developed a virtual reality recreation of the 1969 moon landing – says the new game means players can see the "doomed ship through the eyes of a survivor."
Sunken Quest
Telling the story of the Titanic from a first-person perspective of survivors, the new game began with a Kickstarter campaign in early 2017, which raised over €57,000.
Over six hours of educational gameplay, players are tasked with navigating the wreck of the doomed vessel.
The Titanic's maiden voyage ended in tragedy on 15 April 1912. Over 1,500 passengers died when the vessel – the largest in the world at the time – sank after hitting an iceberg.
The game features eight different dive missions and seven lab missions where players can recover artefacts from the shipwreck.
Using motion capture, face-scanning technology and voice acting, players can navigate the wreck of the famous ship in a submersible.
Interactive and educational
Interest the story of the Titanic has grown in recent years, following the opening of the Titanic Belfast visitor centre in 2012.
Speaking today, David Whelan, CEO of VR Education said: "The game will also serve as a valuable resource for discovering more about the stricken ship, through a realistic exploration experience, using detailed maps and 3D models of the historic wreck site."
Players are witness to the unfolding tragedy and the evacuation to lifeboats, based on the eyewitness testimonies of survivors of the Titanic.
The game took more than 8,000 hours to create and is available for PC, Oculus Rift, HTC Vive, and Windows Mixed Reality from 2pm today.
A PlayStation release is planned for September.
"We wanted to create an accurate portrayal of events," said CEO Whelan. "So it is not only educational, but also emotional and very engaging."