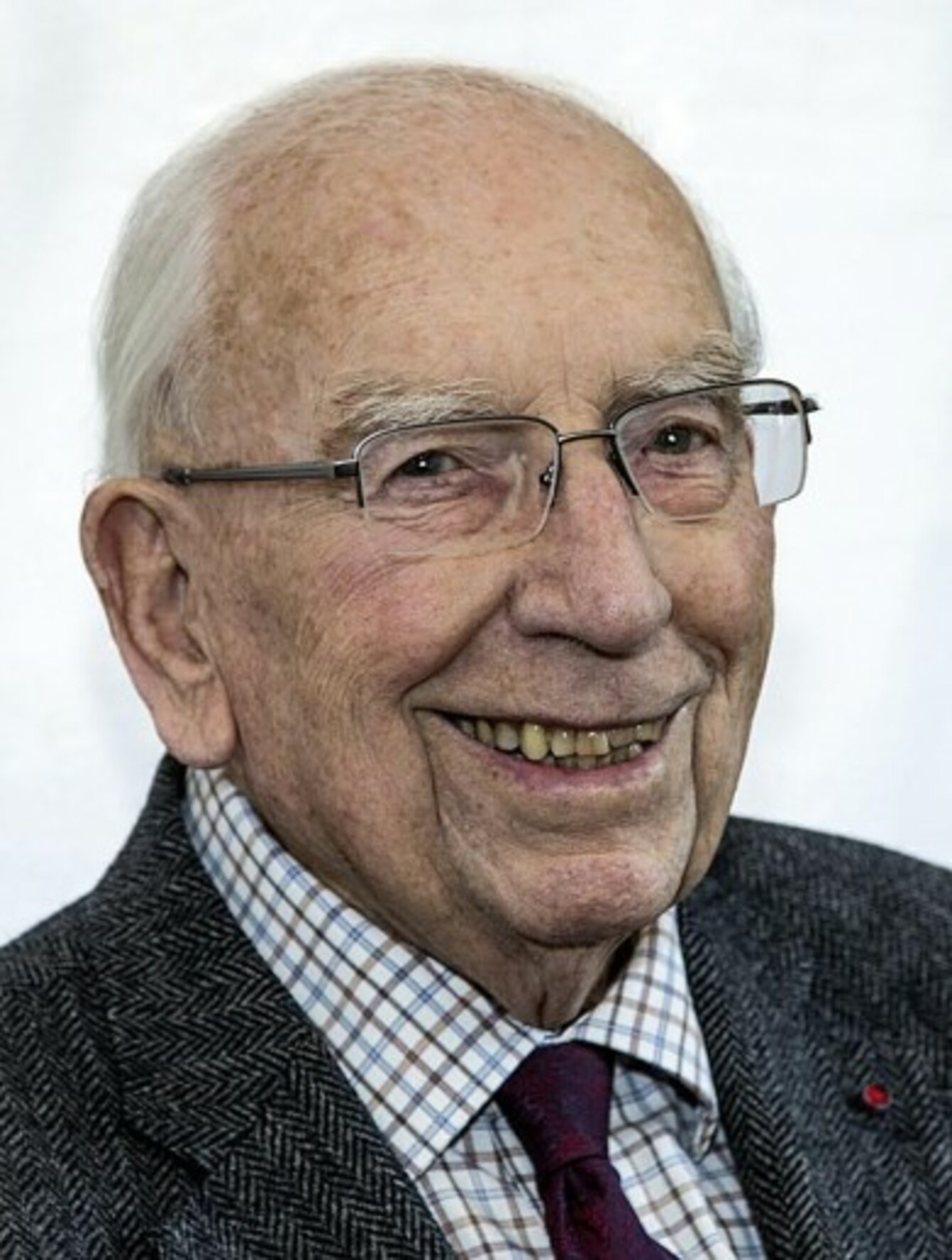 TK Whitaker two years ago, aged 97.
Image: David Whitaker
TK Whitaker two years ago, aged 97.
Image: David Whitaker
DR TK WHITAKER, once voted Irishman of the 20th century, has died aged 100.
A man of great vision and integrity, he wrote the blueprint for economic stability and prosperity, Economic Development. It mapped out a path for the country to move from the depressed and stagnant Ireland of 1958 into a modern era of growth and sharing of benefits to all sectors of society.
Just last month, on Dr Whitaker's 100th birthday, the aide-de-camp of President Michael D Higgins delivered a personal letter to Whitaker at his home in which the President paid tribute to "a century of life" that was "exemplary in every way".
Thomas Kenneth Whitaker was a civil servant in the very best and original sense of the term. The youngest-ever secretary of the Department of Finance when he had been appointed to the post in 1956 at the age of 39, he and his team laboured long hours, often on their own time, on formulating Economic Development.
The document, known as the 'Grey Book', analysed every corner of Ireland's economic "rut" – from agriculture to tourism to trade – and formed the core of the Programme for Economic Expansion that set out what needed to happen for the country to drag itself out of the mire.
Diligent, tireless
Free trade was at the heart of it, and Dr Whitaker was not just expected to advocate for this radical about-turn in Irish economic thinking but to help deliver on its promises. This he did, diligently and tirelessly, working with Taoiseach Sean Lemass from 1959 to 1966.
Despite his work within the framework of the governments of the day, Dr Whitaker was careful to remain above politics, keeping his work independent of undue influence or interference. He was sensitive to the impact of public utterances and as such, was careful not to comment – neither to condemn nor condone – on the decisions made at a political level.
This impartiality served him well when helping to broker the historic visits of taoisigh Lemass and Jack Lynch to Stormont in 1965 and 1967 respectively. Although his family moved to Drogheda in Co Louth from his birthplace of Rostrevor, Co Down when he was six years old, he remained emotionally invested in the peace process throughout his life and was unstinting in his support of a non-violent resolution.
Intellectual brilliance
'TK', or 'Ken' to friends and family, came from a modest home and rose through the ranks of the civil service through sheer dint of his intellectual brilliance and hard work. Following his career in the Department of Finance, he went on to become – among other things – Governor of the Central Bank and a founder of the Economic and Social Research Institute (ESRI). His negotiation skills served him and the country well time and time again – in securing funding from the Ford Foundation to make the ESRI a reality; in steering Ireland towards membership of the EU.
And although he achieved so much so young, he remained engaged and active in public life long after his so-called retirement.
He was Chancellor of the National University of Ireland for 20 years, a role that was important to a man for whom education had been a lifeline and a passion. As Senator Whitaker, from 1977 to 1982, he was regarded as one of the most valuable contributors to the Seanad, giving erudite and probing speeches and chairing inquiries into the state of the Irish prisons and sentencing systems.
"A contribution"
Despite his long years of public service, he was modest in the face of his achievements, responding to the Irish Times in typical self-effacing fashion two years ago: "I feel I made a contribution."
In a life so full of professional and public achievement, it is remarkable that he had such generosity of spirit and time for his personal passions – family, an teanga agus an ceol, fishing.
He was passionate about the Irish language, speaking fluently and elegantly as Gaeilge to like-minded friends and colleagues, adding chairmanship of Bord na Gaeilge and the Irish Folklore Commission to the 40-plus bodies, committees and commissions that benefitted from his wisdom and advice over the years.
His great joys
An engaging raconteur, he was also prone to entertaining guests with a powerful rendition of Danny Boy, accompanying his own vocals on piano. One of his great joys was to escape to the west of Ireland for a spot of freshwater fishing, an activity which he enjoyed right up to his 90s.
His greatest store of energy was reserved for his family. Ken Whitaker married Nora Fogarty in 1941. They had six children, Brian, David, Ken Jr, Gerry, Catherine and Raymond. Sadly, TK was predeceased by Gerry and Catherine, and his beloved Nora died in 1994.
He married Mary Moore in 2005 and they had three happy and companionable years together before she passed away in 2008. He spent his 100th birthday at home surrounded by his children, grandchildren and great-grandchildren.