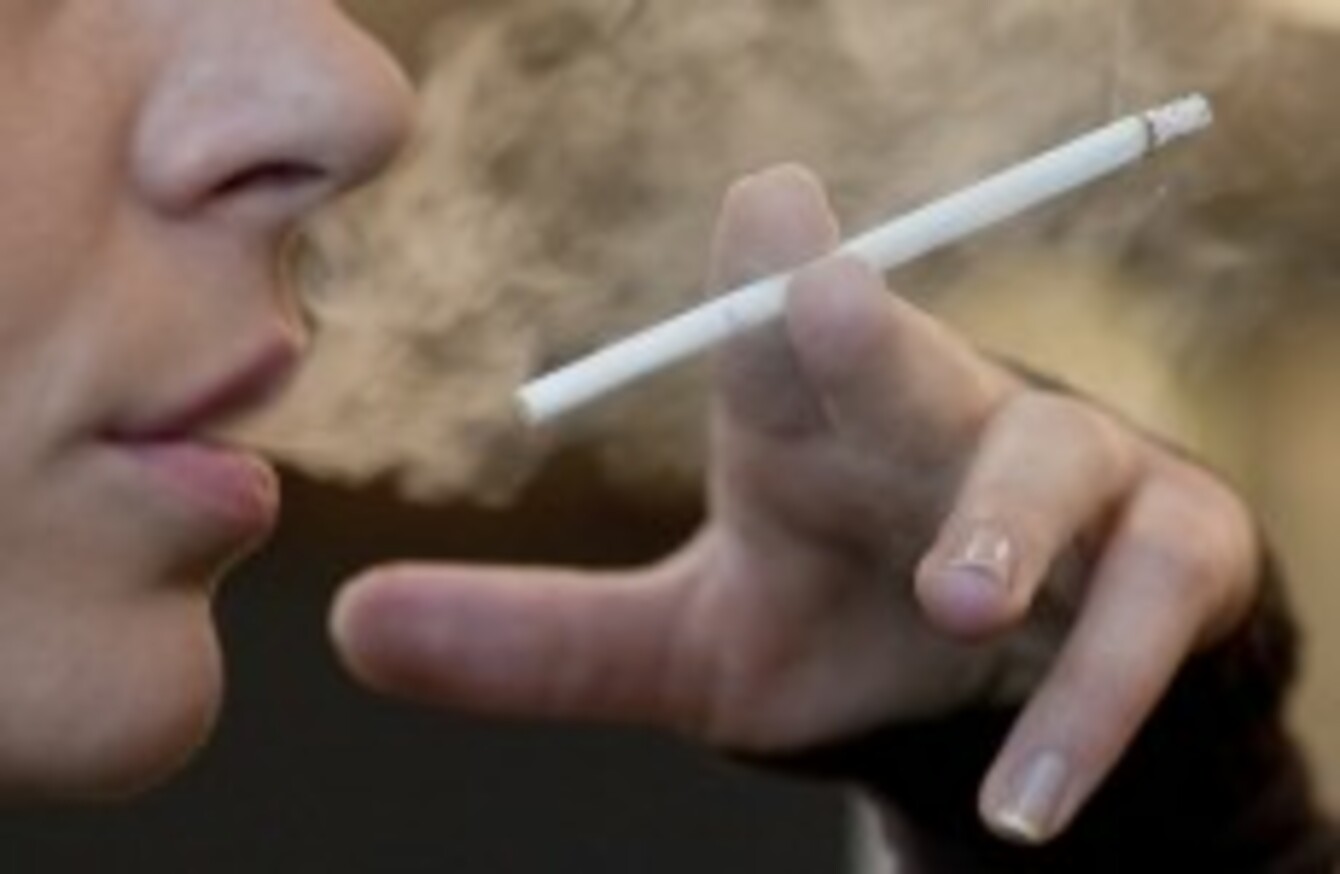 Image: Alessandro Della Bella/Keystone Switzerland/PA Images
Image: Alessandro Della Bella/Keystone Switzerland/PA Images
THE IRISH CANCER Society has claimed that the tobacco industry is "aggressively targeting" women and girls.
The society has highlighted the 'superslim' cigarette product on the market across several brands and claimed that this product "exploits" an "irrational fear of weight gain" in young women and girls by linking itself to slimness. A statement from the society this morning claims that, "Young women looking at cigarette packs which are branded as 'slim' are more likely to believe the contents make them slim."
The 'slim' cigarette will be under discussion today at a conference in Dublin, held in association with the National Women's Council of Ireland. One of the speakers today, Amanda Amos, Professor of Health Promotion at the University of Edinburgh, said that:
Given the investment tobacco companies are making in packaging cigarettes in a way that appeals to women and girls, and given the evidence of effectiveness of this approach, it is worth considering the introduction of plain packaging.
Kathleen O'Meara, head of advocacy and communications for the Irish Cancer Society, said that tobacco companies were linking smoking to glamour and femininity. She said:
We are warning girls and young women that the tobacco industry is manipulating them into developing an addiction which kills 1 in 2 smokers. We are now facing a lung cancer crisis. It is time to take action. Women need to be aware of the tobacco industry's tactics.
She also said that while surveys showed that seventy per cent of smokers want to quit the habit, they need "behavioural and pharmacological support" to increase their chances of giving up for good. "We need services like this to be available in communities throughout Ireland, particularly in disadvantaged areas," she said. In relation to the spread of smoking among women, the Irish Cancer Society said that women in disadvantaged areas were more likely to smoke and that more than half of women in these areas who are between 18 and 29 smoke.