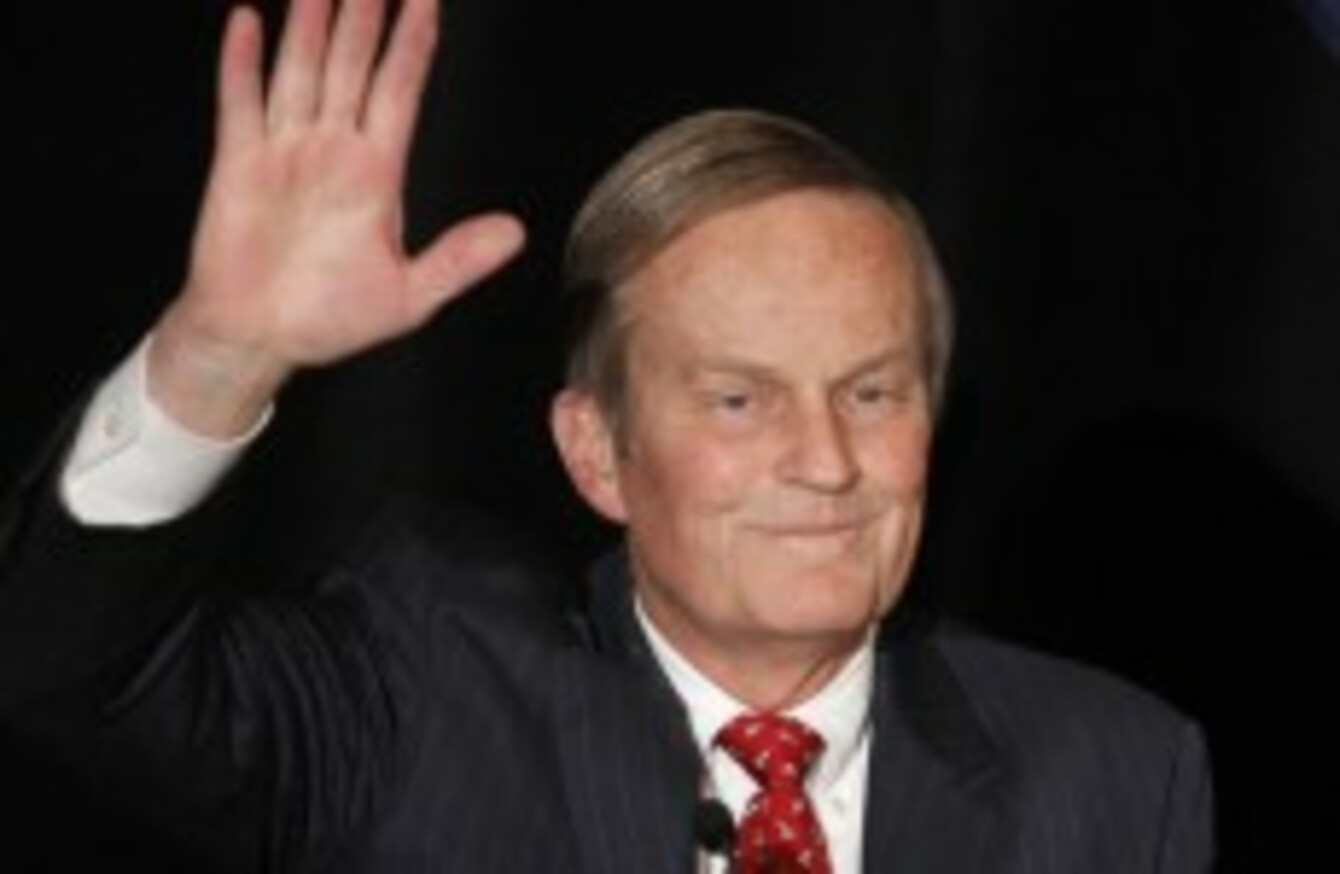 Todd Akin (File photo)
Image: Orlin Wagner/AP/Press Association Images
Todd Akin (File photo)
Image: Orlin Wagner/AP/Press Association Images
Updated 11am
THE REPUBLICAN SENATE hopeful Todd Akin is under pressure from his party's own leadership to quit the race following his claim that 'legitimate rape' rarely leads to pregnancy.
The congressman from Missouri has come under increasing pressure following the comments on Sunday with his own party leadership withdrawing financial and political support from his senate race while he was also criticised by President Barack Obama.
In an attempt to revitalise his battered candidacy, Akin has released a television ad entitled 'Forgiveness' in which he asks the viewer for their forgiveness and apologises for his use of "the wrong words in the wrong way".
"The fact is, rape can lead to pregnancy. The truth is, rape has many victims," he says.
The ad has been published on Politico:

YouTube: ToddAkinTube
Yesterday, speaking at a rare White House press conference appearance, Obama said that Akin's comments were "offensive".
"Rape is rape, and the idea that we should be parsing and qualifying and slicing what types of rape we are talking about doesn't make sense to the American people and certainly doesn't make sense to me," he told the press.

YouTube: OFAClips
Earlier Akin had said that he would not quit the race against the incumbent Democrat Claire McCaskill, whom he had a ten point lead over in some polls prior to his comments on Sunday.
"I'm not a quitter. My belief is we're going to take this thing forward, and by the grace of God, we're going to win this race," he told the Mike Huckabee radio programme.
The withdrawal of support from his own party leadership came on top of criticism from the presidential campaign of Mitt Romney, the candidate himself told News 9 in New Hampshire that the remarks by Akin were "deeply offensive".
"I can't defend what he said. I can't defend him," Romney said in a joint interview with his running mate Paul Ryan.
Despite many in the Republican party firmly distancing themselves from Akin's comments, the Democratic Party has sought to link Akin to Romney and the GOP's wider views on abortion.
The Guardian quotes the chair of the Democratic National Committee, congresswoman Debbie Wasserman Schultz, as saying: "The real issue is a Republican party – led by Mitt Romney and Paul Ryan – whose policies on women and their health are dangerously wrong."
But Akin has some support.
The Family Research Council, a Christian organisation which supports the traditional family unit, has defended him, Politico reports.
The president of the Family Research Council Action Political Action Committee, Connie Mackey, said: "We feel this is a case of gotcha politics. He has been elected five times.
"That community in Missouri, they know who Todd Akin is. We know who Todd Akin is because we've worked with him up on the Hill. He's a defender of life. He's a defender of families. This is just a controversy built up, it looks as though, to support his opposition."