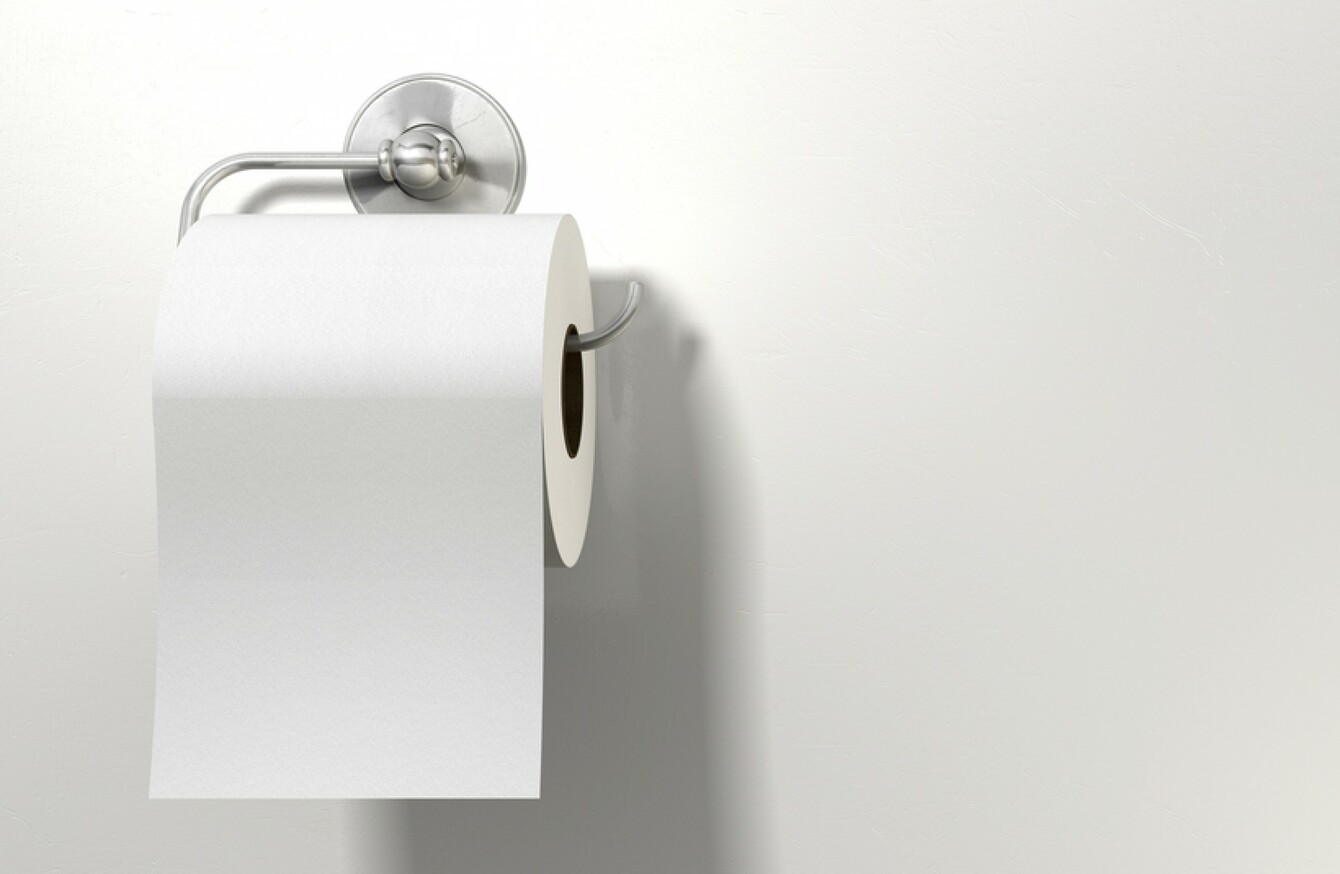 Image: Shutterstock/albund
Image: Shutterstock/albund
A FIVE-YEAR-old girl, who cut her leg to the bone on a knife-edged metal toilet roll holder in her home, was awarded €40,000 damages in the Circuit Civil Court today.
Barrister Ray Delahunt told the president of the Circuit Court, Justice Raymond Groarke, that Katie Carroll McGowan's mother, Maria, had bought the stand-alone roll holder in a Heatons store.
She had placed it in the family apartment bathroom at Glenn Na Heorna, Cookstown Road, Springfield, Tallaght, where it had been used for a number of months before the accident.
Delahunt, who appeared with BP O'Reilly solicitors for Katie and her mother, told the court that the child had been washing her hands in the bathroom when she had slipped and knocked her leg against a hinged metal flap that secures the toilet roll on the holder.
"Katie cut her right leg to the bone just above her shin," Delahunt said.
Her mother heard a noise and found her bleeding heavily.  She tried to stem the bleeding while an ambulance was called.
He said Katie had been taken to the emergency department of Tallaght Hospital, where she had been admitted and had the wound cleaned and stitched while under general anaesthetic.
Permanent scar
Consultant paediatrician Ciara Martin told the court in a medical report that Katie, now aged seven, had a four-inch long, two-inch-deep wound extending through the skin, fat and muscle to the bone.
She had been admitted to the hospital for several days and had been off school for two weeks.
Dr Martin said Katie had been left with a very prominent scar that should continue to heal but would remain permanent.
She had made a good recovery, with no loss of function of her leg.
Katie's mother told Judge Groarke that the toilet roll holder had an edge on it as sharp as a knife.
Mr Delahunt said liability had not been questioned by Heatons and that the department store had offered a settlement of €40,000, which he recommended to the court.
The offer was accepted by Judge Groarke.