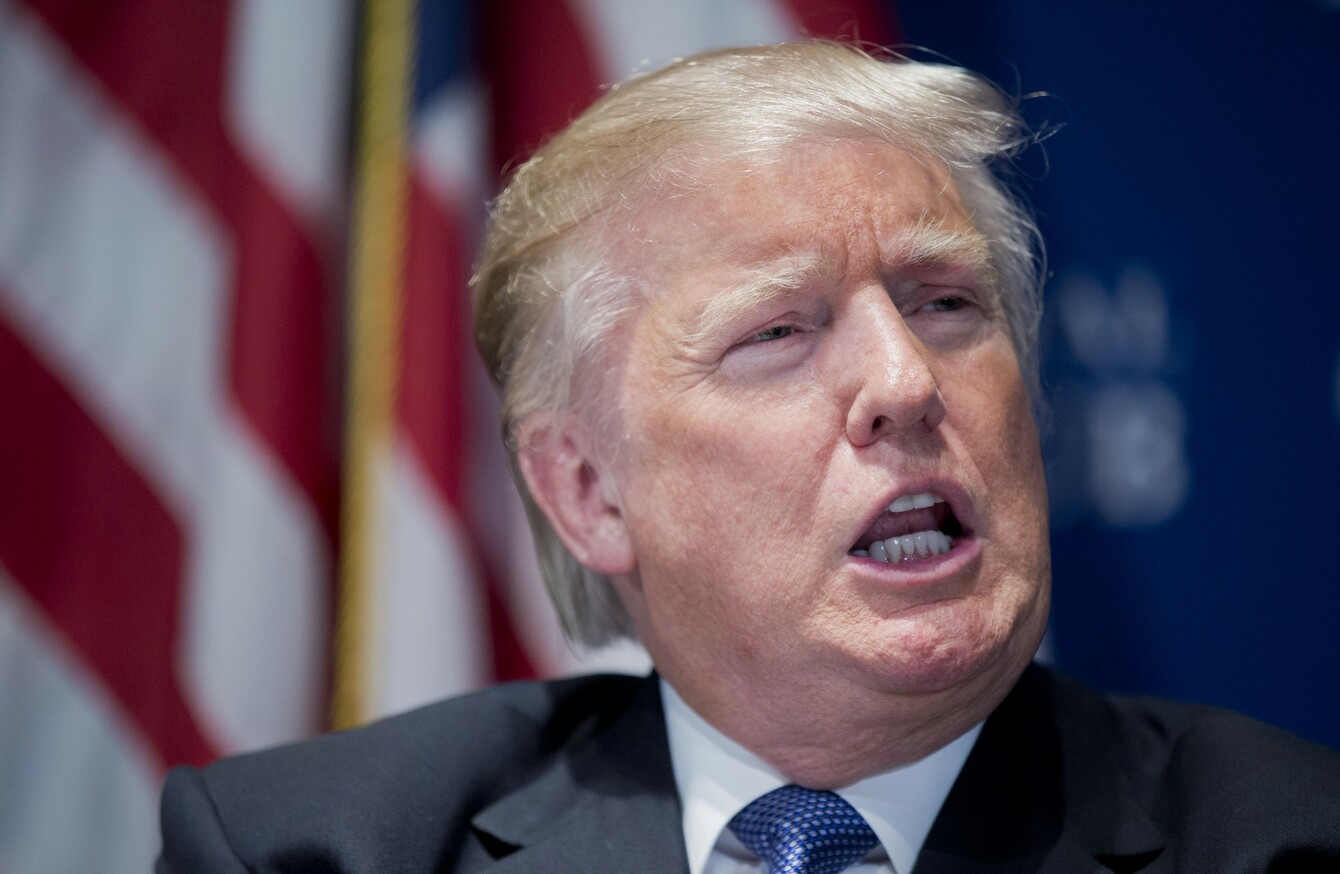 The next president of the United States of America.
Image: AP/Press Association Images
The next president of the United States of America.
Image: AP/Press Association Images
US COMEDIAN TOM Arnold claims he has unreleased footage of Donald Trump using extremely offensive racist language recorded during his time as a reality tv star on The Apprentice.
Speaking on Dori Monson's KIRO Radio show, Arnold claimed the out-takes showed the new leader of the free world using the "N and C-words" and calling his own son a "retard."
"I have the outtakes to The Apprentice where he says every bad thing ever, every offensive, racist thing ever," said Arnold, the former husband of actor Roseanne Barr.
He added: "It was him sitting in that chair saying the N-word, saying the C-word, calling his son a retard, just being so mean to his own children."
Asked why he was originally given the tapes and why he didn't release them prior to the election, the actor said he received the clips from Apprentice staff, who had put together a compilation of Trump out-takes as a "funny Christmas video".
Schwarzenegger
"[When] the people sent it to me, it was funny. Hundreds of people have seen these," he said.
It was sort of a Christmas video they put together. He wasn't going to be President of the United States."
Arnold said that Arnold Schwarzenegger's Hollywood agent contacted him on the Sunday before the election asking him to release the material on behalf of Hillary Clinton.
"I get a call from Arnold's CAA agent, sitting next to Hillary Clinton," Arnold said.
They said, 'I need you to release him saying the N-word.' I said, 'Well, now these people – two editors and an associate producer – are scared to death.
"They're scared of his people, they're scared of they'll never work again, there's a $5m confidentiality agreement."
Arnold added that he doubted the material would have altered the election outcome.
I think if the people that like him saw him saying the N-word, he's sitting matter-of-factly in front of, there has to be 30 people there, and he's matter-of-factly saying all of this stuff.
"So I think they would have liked him more, the people. For being politically incorrect."
In response to a post saying "**** you for not releasing these tapes before [the] nomination]", Arnold said: "Agreed, **** me. Complicated. [Had it] just been my career or death threats [disclosure] would have [been] in October".
But he said "normal folks are scared" due to the potential cost of lawsuits – yet earlier this morning he seemed to indicate the full tapes of the Apprentice and Miss Universe will be opened.
He said: "Open Apprentice vault for discovery! Miss Universe too!"
Inaugurated
Trump is due to be inaugurated as president on 20 January. He presented NBC's The Apprentice between 2004 and 2015.
In October, footage from 2005 was released showing Trump boasting about sexually assaulting women.
At the time, a former Apprentice producer warned of more footage showing Trump saying "far worse".