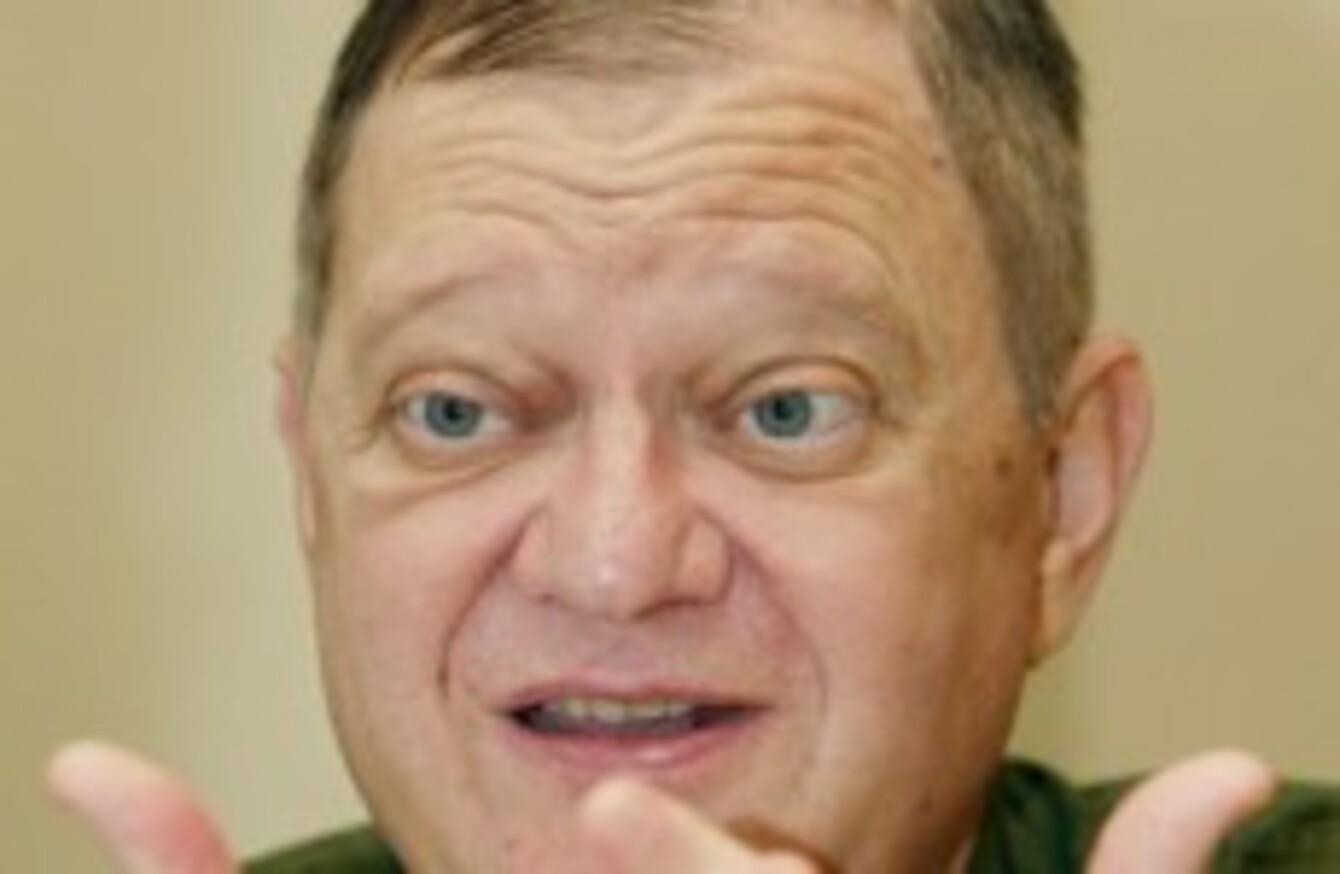 Tom Clancy, hawkish master of military thrillers, gestures during an interview. (File photo)
Image: Kathy Willens/AP/Press Association Images
Tom Clancy, hawkish master of military thrillers, gestures during an interview. (File photo)
Image: Kathy Willens/AP/Press Association Images
BEST-SELLING SPY AUTHOR Tom Clancy died at a hospital in Baltimaore last night at at the age of 66.
Clancy is one of the foremost names in the genre of espionage fiction with his most famous fictional character Jack Ryan being featured in several Hollywood films.
He arrived on the best-seller lists in 1984 with "The Hunt for Red October" when he sold the manuscript to the first publisher he tried, the Naval Institute Press, which had never before bought original fiction.
A string of other best-sellers soon followed, including "Red Storm Rising", "Patriot Games", "'The Cardinal of the Kremlin", "Clear and Present Danger", "'The Sum of All Fears" and "Without Remorse".
In 1979, Clancy began "Patriot Games", the first to feature his hero, CIA agent Jack Ryan. In 1982, he put it aside and started "The Hunt For Red October," basing it on a real incident in November 1979, in which a Soviet missile frigate called the Storozhevoy attempted to defect.
By a stroke of luck, President Reagan got "Red October" as a Christmas gift and quipped at a dinner that he was losing sleep because he couldn't put the book down — a statement Clancy later said helped put him on the New York Times best-seller list.
It led to a string of hits, both on the page and in Hollywood blockbusters. He even ventured into video games with a string of games bearing his name.
The latest Jack Ryan movie, directed by Kenneth Branagh and starring Chris Pine, is set for release in the US at Christmas Day.
#Open journalism No news is bad news Support The Journal

Your contributions will help us continue to deliver the stories that are important to you

Support us now
Clancy's next book, "Command Authority," is also planned for publication in December.
-Additional reporting by the Associated Press.