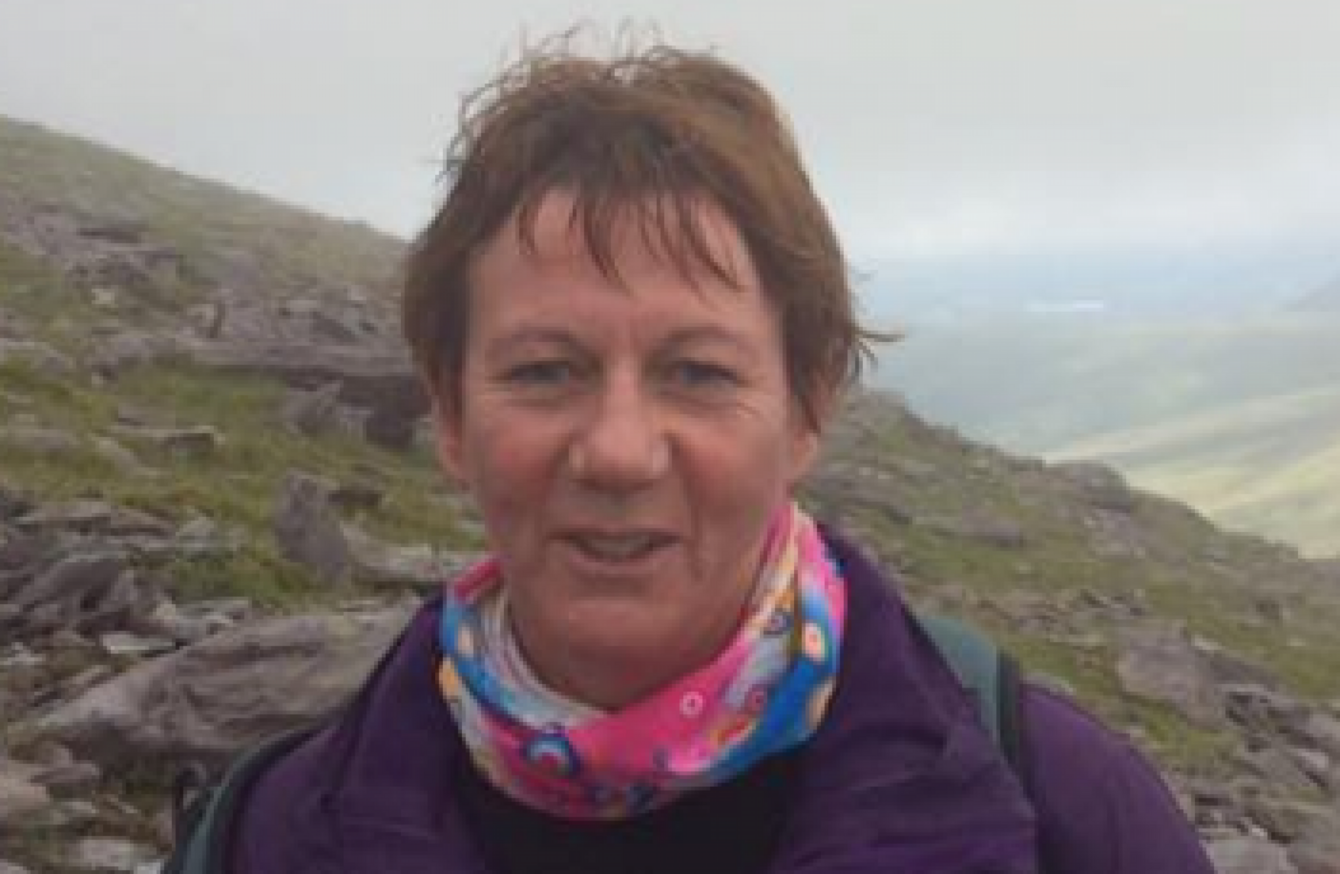 Image: 'South Georgia Centenary Traverse 1916-2016/Facebook'
Image: 'South Georgia Centenary Traverse 1916-2016/Facebook'
THE GRANDDAUGHTER OF legendary Irish explorer Tom Crean has broken her leg while attempting to recreate one of his best-known feats – a traverse of the sub-Antarctic island of South Georgia.
Aileen Crean-O'Brien had been leading the trek – accompanied by her sons Cian and Morgan, and her partner Bill Sheppard.
An update on the Facebook page – 'South Georgia Centenary Traverse 1916-2016 with Tom Crean's Family' – told how Crean O'Brien shattered her knee on the second day of the journey.
"Second day had to descend about 1,000 feet to the Crean Glacier," the update said.
"Had to descend by lowering the sledges and ourselves on to ice ledges we had to cut with axes and shovels, slope about 70 degrees.
"Got three quarters of the way down and Bill tumbled off an ice cliff fell about 20 feet into snow and managed to get his ice axe in to stop his descent.
"Last belay point Cian and Bill had to dodge two rock falls that whizzed past.
On final descent Aileen did a brilliant descent guiding her sledge. At the end of the rope she was told to use the sledge like a toboggan for the final run in. By the time I got to her she was sitting on her sledge with a bloody face, a shattered knee, possible fractured lower leg… and a broken heart.
A further update, posted later yesterday, gave more details on her condition.
The members of the expedition transported her to safety by sledge, before making contact and getting her aboard the ship 'Pelagic':
"SHE IS ONE TOUGH COOKIE," the account of the ordeal said.
"Got the boat round to Grytviken and managed to get the doctor to examine her; shattered knee, and ankle and fractured lower leg, but now a proper splint on her leg.
Priority is to stabilise Aileen prior to the sail back to the Falklands.
The update finished with the following:
There's a gale sweeping down at the moment so we need to let it pass; looks like we start out on Monday. Keep us in your prayers. Team Tom Crean.
The 1916 traverse of South Georgia
Along with his leader, Ernest Shackleton, and four other crew-members, Kerryman Tom Crean landed on the rocky isle of South Georgia in May 1916, having staged one of the most daring open-craft sea voyages of all time.
The six man team then embarked on a 26 mile trek across the island's hostile landscape to seek help for the rest of their crew, who they had left behind almost 1,300km to the south, after their ship – the Endurance – was crushed in the Antarctic ice.
Accounts of the journey tell how Shackleton — then a world-famous figure — was unrecognisable when he showed up at the 'Stromness' whaling station on the far side of the island, covered in blubber-smoke, with long hair and beard.