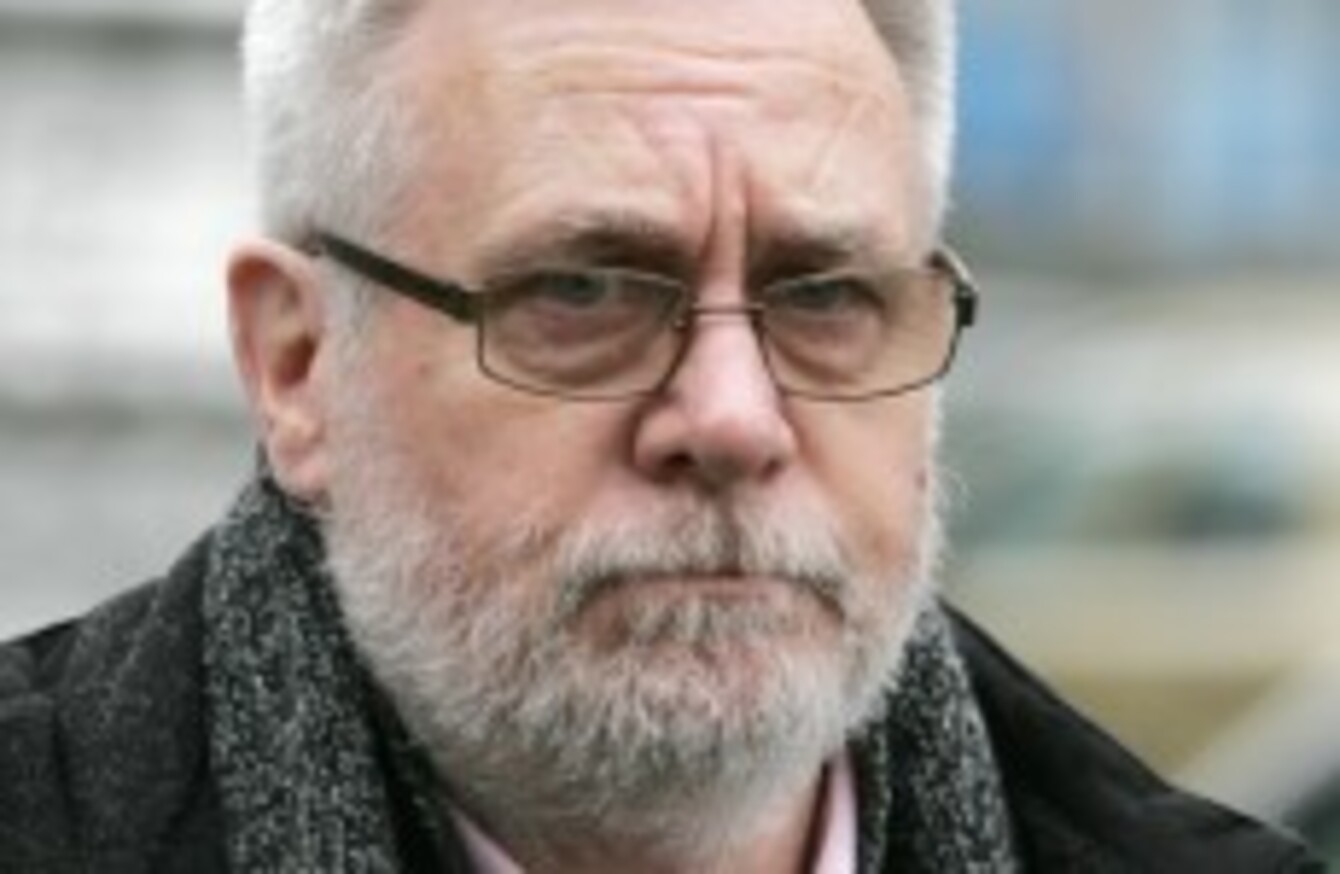 Image: Sam Boal/Photocall Ireland
Image: Sam Boal/Photocall Ireland
THE SIGNING OFF of the introduction of a medicinal marijuana product, Savitex, in Ireland has been welcomed by Tom Curran, partner of the late Marie Fleming.
Marie had become a household name after taking on, but subsequently losing, a landmark Supreme Court challenge for the right to an assisted suicide.
She had used marijuana to curb the symptoms of her Multiple Sclerosis (MS).
First step
"It's just the first step but a huge one for those of us who are working for a better life for those with disabilities," said Curran of the news.
Curran said that he and other campaigners had assumed that, due to the reshuffle, the former Junior Health Minister Alex White would leave the issue for the next person to step into his role.
In fact, it ended up being one of the last duties he undertook before he moved on. "We were delighted," said Curran.
Illegal drug use
Curran has been among a number of campaigners, including groups such as the MS Society and Cancer Society, raising awareness among government figures on the issue.
"We did our best to stay out of the public limelight in campaigning," said Curran. "We didn't want it to be confused with the legalisation of recreational cannabis issue."
He said that the medicinal marijuana campaign tends to garner "the usual rubbish", that "one little step is going to lead to a stampede". This is similar to how the right-to-die campaign has been seen by some, he said.
My opinion on that is as far as legalisation of medicinal cannabis is concerned, we now have the pharmaceutical industry and pharmacists involved in controlling it.
He said that it is the word 'cannabis' that naturally makes some people think of the illegal drugs market.
"It's hard to break that connection," he said.
Marie's story
Curran said he knows of people who would like to try medicinal cannabis, "but they are afraid to because of the link to illegal drugs".
He and Marie "always studied and kept our ears to the ground about what was coming to market" for MS treatment, and noticed that the benefits of cannabis kept cropping up.
Curran bought cannabis for Marie, and said that it had a "miraculous" affect on her.
"I realised that what I was doing was breaking the law," he said.
I thought it was absolutely ridiculous that I was having to break the law to bring the amount of relief and quality of life that it did give Marie.
His big fear was that he would be caught purchasing the drugs. Eventually, he bought cannabis seeds, but needed to wait until they were in season before he could stop buying drugs.
Marie smoked the cannabis – they tried various ways of administering it and found this the best way – and Curran recalled that "within about less than five minutes of Marie having her cigarette, her whole body started to relax… you could see the pain lines going, the spasms went down to about 20% of what they were".
None of the prescribed medicines she was taking had that effect, said her partner.
In addition, the benefits were so long-lasting that she required a maximum of two cigarettes a day to give her hours of relief.
#Open journalism No news is bad news Support The Journal

Your contributions will help us continue to deliver the stories that are important to you

Support us now
Life without Marie
Marie passed away in December of last year, aged 59. Curran spoke about mourning her loss, and the effect it has had on him.
When you're exposed to the person for 24 hours a day and the closeness is there, it can either bring you closer together or it can drive a wedge between you.In our case we were very lucky – it brought us much closer together.
But with Marie's passing, Curran also feels as though part of his life has ended. "My whole life revolved around her. There is a complete vacuum," he said.
He receives much support from their families, particularly his son, and Marie's son and daughter, who he is conscious have "had a huge loss too".
What is a big comfort to them is that Marie, a university lecturer, wrote a book which was published after her death.
Although he is sad she did not live to see it published, Curran said it shows a different side to the Marie most people know of – it's not just the woman seen outside the Supreme Court. It's "the Marie I fell in love with".
MS 'wonder drug' Fampyra
Another issue on Curran's agenda is campaigning for the MS drug Fampyra to be available at a reasonable price for MS sufferers.
It was recently withdrawn from the General Medical Scheme because manufacturer Biogen Idec could not justify the prices in order to be refunded.
Curran said that the drug can help some people retain their ability to walk, so being unable to take the drug anymore is "like kicking their crutches".
"I accept completely that we have a finite amount of money to spend on the health service," he said, but described the Fampyra decision as "short thinking".
He explained that the long term effect of taking the drug would mean some people might not need the same amount of help from the State, so it would be an investment by the health service.