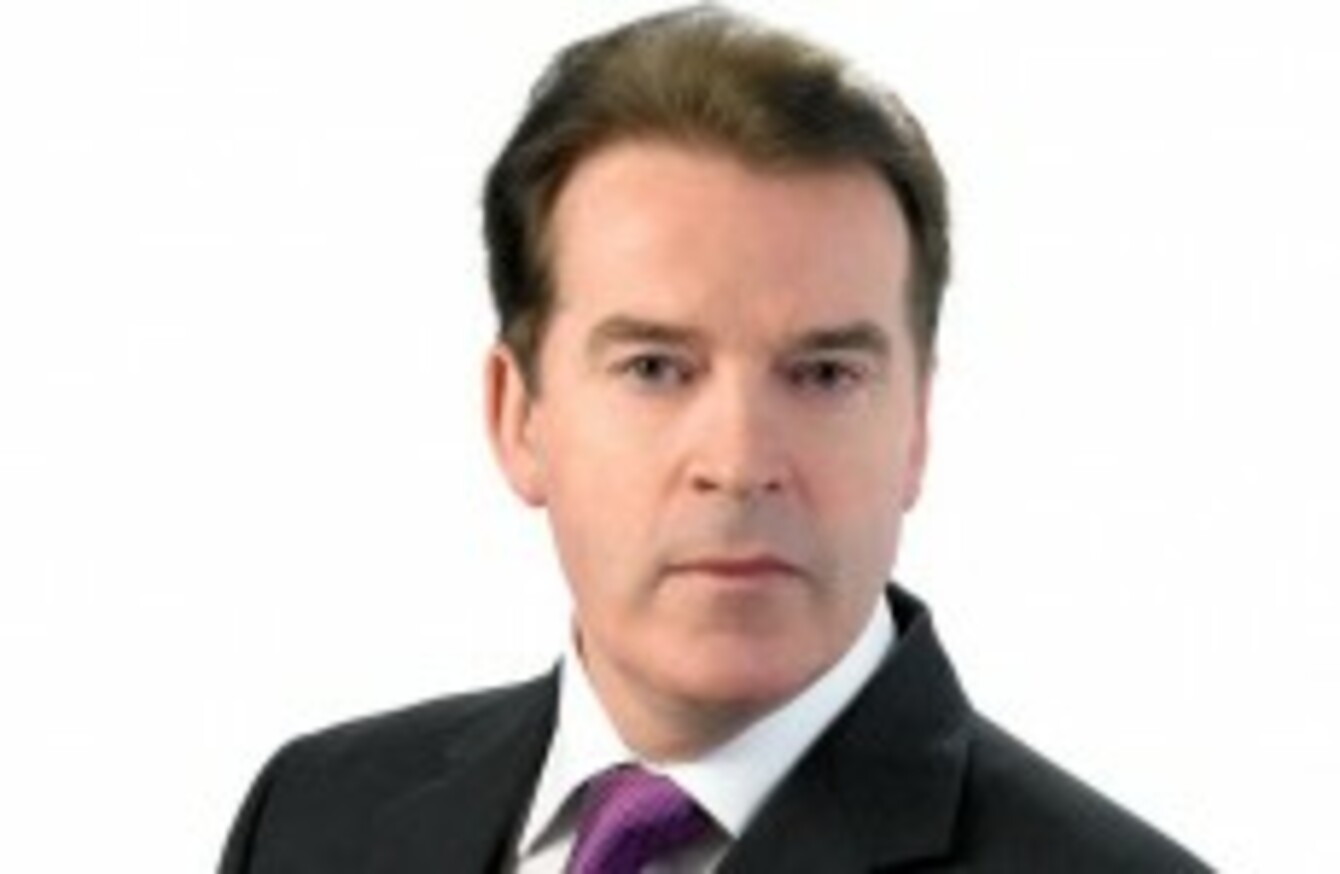 FORMER PROPERTY DEVELOPER and one of Direct Democracy Ireland's two Dublin candidates in the European elections, Tom Darcy, has hit out at the banks, the regulatory entities and the Irish legal system which he says continue to let down the public in this country.
Darcy and his wife owe AIB €17.4 million following the decline of their property business and they spent four years fighting the bank in court. They eventually ran out of money to pay their legal fees and decided to represent themselves. In 2013 the Supreme Court ruled in favour of Darcy, saying that proper procedures had not been followed in the judgement against him.
In an interview with TheJournal.ie, he said the bank initiated new proceedings against Darcy six weeks ago. He said he was in court last week to start what could be another four years of litigation.
"I didn't want more protracted litigation, I wanted to sit down with AIB and resolve this situation amicably," he explained. "I didn't want four more years of wasting taxpayers money."
He criticised the banks for continuing to trade in 2008 after they had declared they were insolvent and for the lack of information released to the public about it at the time – and since.
We have guidelines to ensure there is solvency, that they have liquidity, and every aspect of that broke down. They failed to the detriment of the Irish electorate who are now paying a gov and financial regulator that didn't do their jobs. They're the victims of this.
Darcy said he found the legal system in this country to be "very archaic" with "draconian structures" designed to stop people from defending themselves and their families.
"The whole system promotes unfairness and injustice," he said.
If I committed a heinous crime I would be extended legal representation but yet as father or owner of a home i'm not given any such thing, which has fatal consequences and has had fatal consequences in some situations."
Over the last number of years, Darcy has been campaigning against evictions across the country and against distressed property auctions. He was one of the people in a group of protesters that drew up an agreement with Allsop auctioneers that no properties will be offered for sale where there is a legal dispute on the sale between the owner and the bank.
He said he intends to continue this work if he is elected in Europe.
Tom Darcy on…
The now infamous video in which he referred to revolutionary Constance Markievicz as a man: (watch it here)
It was the best mistake I have made thus far. I went from being obscure and unknown to having 60,000 people in Ireland and throughout the world wanting to know what I was talking about. It had extremely positive results for me. People identify, irrespective of who and what you are. What was the harrowing factor was that the seriousness of the topics I was talking about was ignored, it's just indicative of the Irish media.
His campaign:
My campaign is quite open in relation to the corruption within banking institutions which is still prevalent, corruption in relation to regulatory entities and institutions – to address it and the injustice perpetrated every day.
The other candidates:
I think they are all focused on their local issues and not only am I a candidate for Dublin but also for entire country. I have traveled the length and breadth of country protecting homes and I have stood over graves all across this country.
Why is party is running two candidates in Dublin:
Think firstly I always say two head are better than one, so we're giving an option for people because it's impossible for me to be geographically on both sides of Dublin at once. We're giving people an alternative. When I watched the People's Debate with Vincent Browne, all there was there was anger and resentment and some people were even portraying hatred against the Irish government. Really, there is no alternative if you look at the manefestos of the governments we've had.
What you can expect if you vote for them:
People who are genuineky out there fighting, they will see true representation and a true party that represents the interests of the people.

*******

We haven't got the funding that the other parties have but we do have the grassroots of a very strong party. We have supoport through social media and the understanding of what we stand for but we need to get that to the doorstep.
How many seats there will be in the Parliament after the election:
There is 11 seats that we're looking for…counting the Irish seats? [Yes] There is 736, it should be the same.
[It's 751]
Who the president of the European Commission is:
…I better be very careful – Draghi.
#Open journalism No news is bad news Support The Journal

Your contributions will help us continue to deliver the stories that are important to you

Support us now
[It's José Manuel Barroso]
Which was the last country to join the Eurozone:
Romania was last year. The Ukraine?
[It was Latvia]
When Ireland joined the EEC:
Hold on, I was in school at the time so just trying to remember… It was, hold on, 1973.
[Correct]
Who the President of the European Council is:
Hold on a second…the President of the European Council…I was going to say – what's his name? Rompuy – I'm very conscious about names now.
[It's Herman Van Rompuy]
Other candidates running for the European elections in Dublin include independent Nessa Childers, Mary Fitzpatrick for Fianna Fáil, Brian Hayes for Fine Gael, Emer Costello for Labour, Paul Murphy for the Socialist Party, Brid Smith for People Before Profit, Lynn Boylan for Sinn Féin, Eamon Ryan for the Green Party and Raymond Whitehead for Direct Democracy Ireland.
TheJournal.ie intends to speak to all European Parliament candidates in the capital and elsewhere in the country before May's elections.