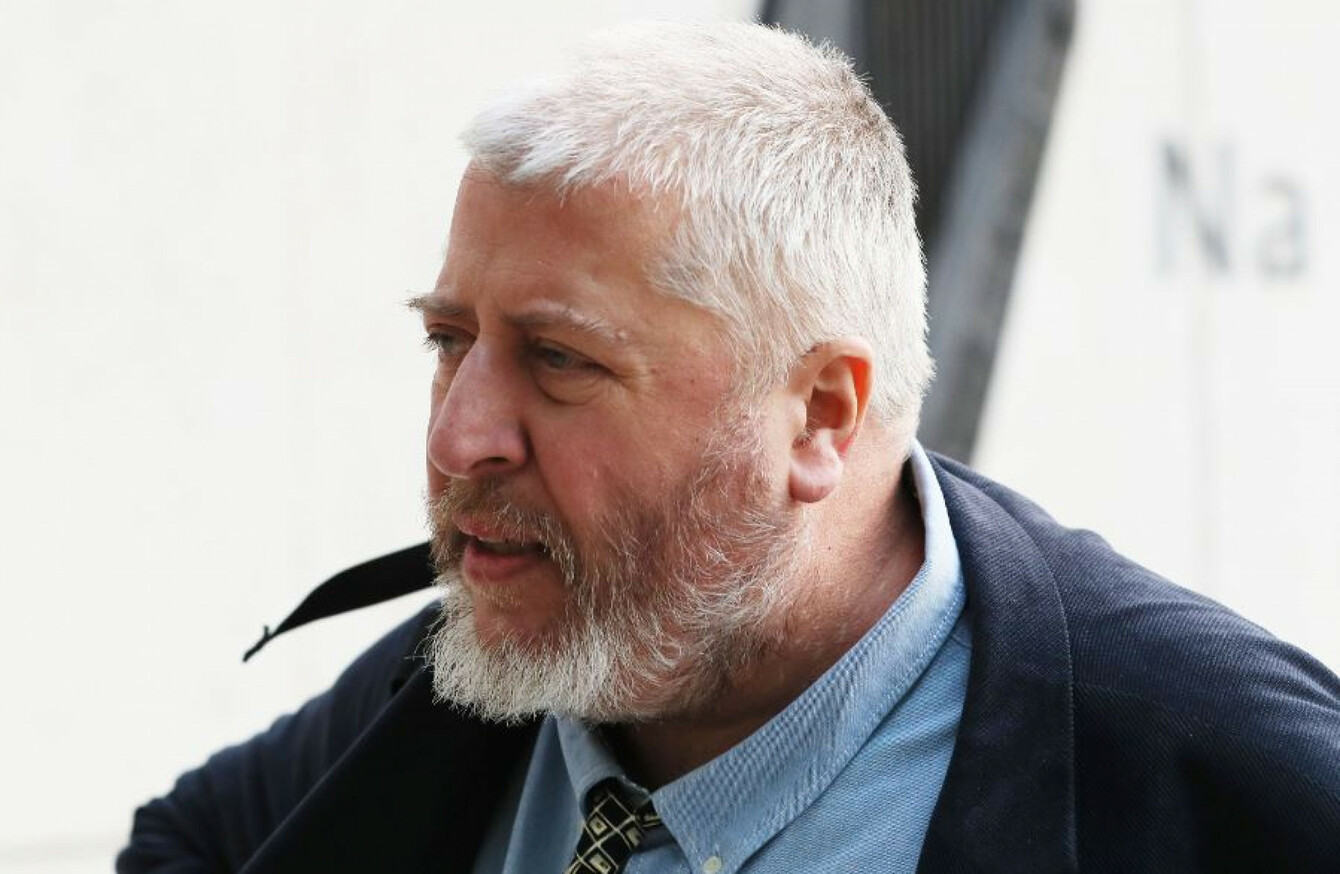 Tom Humphries arriving at court last week
Image: Brian Lawless/PA Wire/PA Images
Tom Humphries arriving at court last week
Image: Brian Lawless/PA Wire/PA Images
DAVID WALSH, THE chief sports writer for the Sunday Times, has released a statement outlining why he wrote a character reference for Tom Humphries.
Last week, the Dublin Circuit Criminal Court heard how Humphries, a former Irish Times journalist, groomed and sexually abused a teenage girl.
In a statement published in the Sunday Times today, Walsh said: "The young girl whose trust Tom betrayed has suffered terribly from this crime. I wrote a personal character reference for Tom because we have been friends for 30 years and, despite the serious wrong he has done, I could not abandon him."
The court heard how Humphries picked the then 16-year-old up from her school on a Sunday and went to his apartment where he sexually abused her.
Daily contact
The first contact between the two was initiated by a text message from Humphries to the victim when she was 14. She did not know how he got her number but she assumed it was through her sports team.
Over two years of correspondence between the two followed. The persistence of that contact was described by the State as "essentially daily contact" with Garda Jarlath Burke telling the court gardaí could prove about 16,000 text messages were sent over a three-month period alone.
The victim described how the events have made her "physically, emotionally and mentally ill" and caused her to "block out childhood memories" in an effort to also "block out all the abuse".
Humphries, 54, pleaded guilty earlier this year to six offences, dating from 2010 and 2011, including the sexual exploitation and defilement of a child. He will be sentenced on 24 October.
Contains reporting by Rónán Duffy
Comments are closed due to ongoing legal proceedings.