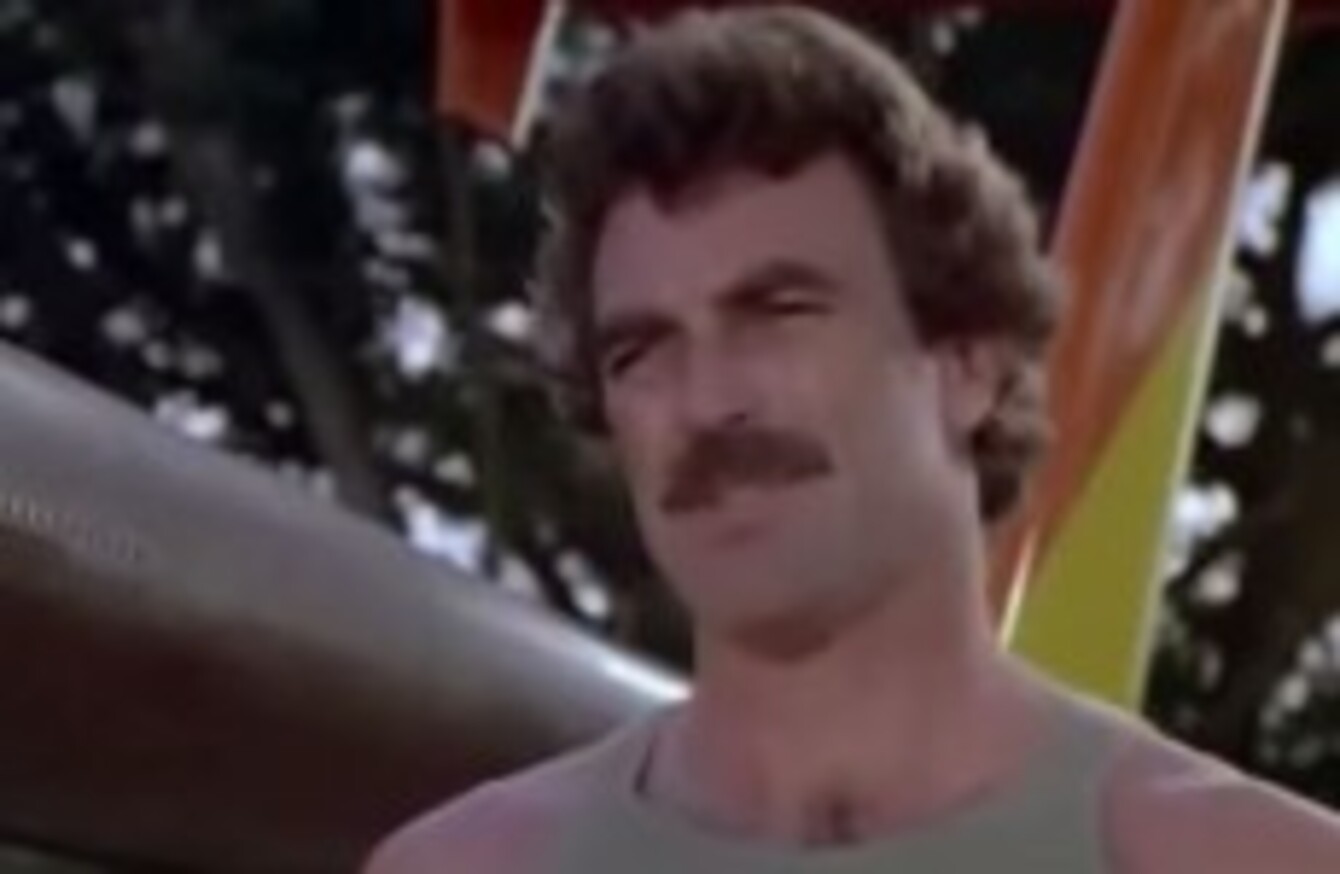 Image: Youtube
Image: Youtube
TOM SELLECK, OF 80s Hawaii detective-fest Magnum PI and Friends fame, has been accused by a municipal authority of stealing water from a fire hydrant.
The Calleguas Municipal Water District has now filed a lawsuit against both Selleck and his wife Jillie, copies of which have been seen by E! News online.
For context, California, where the actor and his wife reside, is currently experiencing its fourth straight year of crippling drought.
The suit amounts to about $22,000 (€20,000), most of which is going to cover the cost of the private investigation run by Calleguas.
It seems that Selleck has allegedly been using a commercial truck to illegally tap the hydrant, which is in a different water district to his own, and bring the water back to his sprawling ranch.
The reason? To water his avocados apparently. Hmmm…
The activity has been going on since at least 2013, and was documented as recently as last March. Selleck was previously sent cease-and-desist letters by Calleguas in 2013, which he has allegedly ignored.
"Our 630,000 customers are ripping out their lawns, drastically cutting back on the water they use, Eric Bergh, resources manager for Calleguas, told the LA Times.
The water that we have secured for them, that they have paid for, should remain in district boundaries.
"It's always the same guy and truck," Rick Kaiser, a local who lives adjacent to the hydrant, told the LA Times.
In a twist bordering on poetic justice, the Calleguas Municipal Water District hired a private investigator to track the actor's watery misdemeanours. Whether or not that investigator tends to wear Hawaiian shirts and drive a Ferrari is not clear.
Selleck has yet to officially comment on the matter.
The four-year Californian drought is so severe that people have been video-shaming those who waste water in the region.