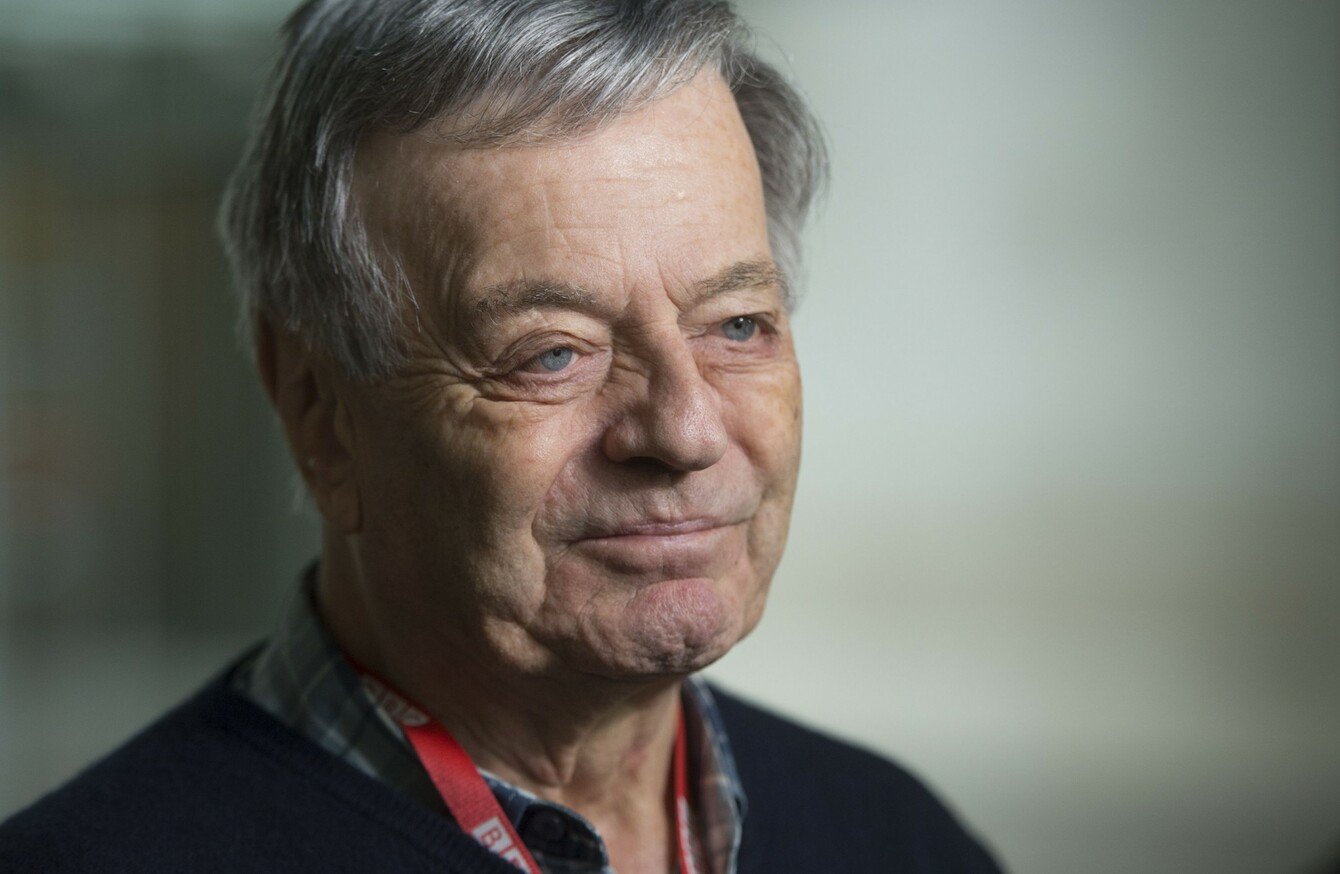 Image: Anthony Devlin/PA
Image: Anthony Devlin/PA
RADIO DJ TONY Blackburn has said he has been sacked by the BBC because of a disagreement over his evidence to the inquiry into Jimmy Savile abuse allegations.
In a statement released late last night, Blackburn said the Dame Janet Smith report, which has not yet been published, includes allegations from 1971 that he, among other celebrities, seduced a 15-year-old girl.
The allegations were made by the girl's mother and the suggestions that he had been involved in sexually abusing her were said to be contained in her diary.
He said he had been told that the mother later informed the BBC that her daughter had withdrawn allegations against him, adding that neither he nor anyone at the BBC had ever seen the diary. The same year the allegations were dropped, the teenager took her own life.
He said the inquiry's report makes no suggestion that he was guilty of any misconduct whatsoever with this girl.
"The reasons for the BBC taking this decision are that my evidence to Dame Smith shows, I believe, that a cover up took place – one that I had no knowledge of. This goes against what the BBC believes," Blackburn claimed.
The BBC have made clear that they are not terminating my relationship with them because of any misconduct. They are destroying my career and reputation because my version of events does not tally with theirs.
The broadcaster said he had enjoyed his 49 years working for the BBC and was grateful to the millions of listeners and for their continued support over the decades.
"Sadly, despite being aware of my evidence for many months, if not years, the BBC have decided to make me a scapegoat and have taken away any future I have to broadcast for them."
Blackburn said he would now be taking legal action against the BBC.
"They have taken away a career I love and I will not allow them to destroy my reputation".