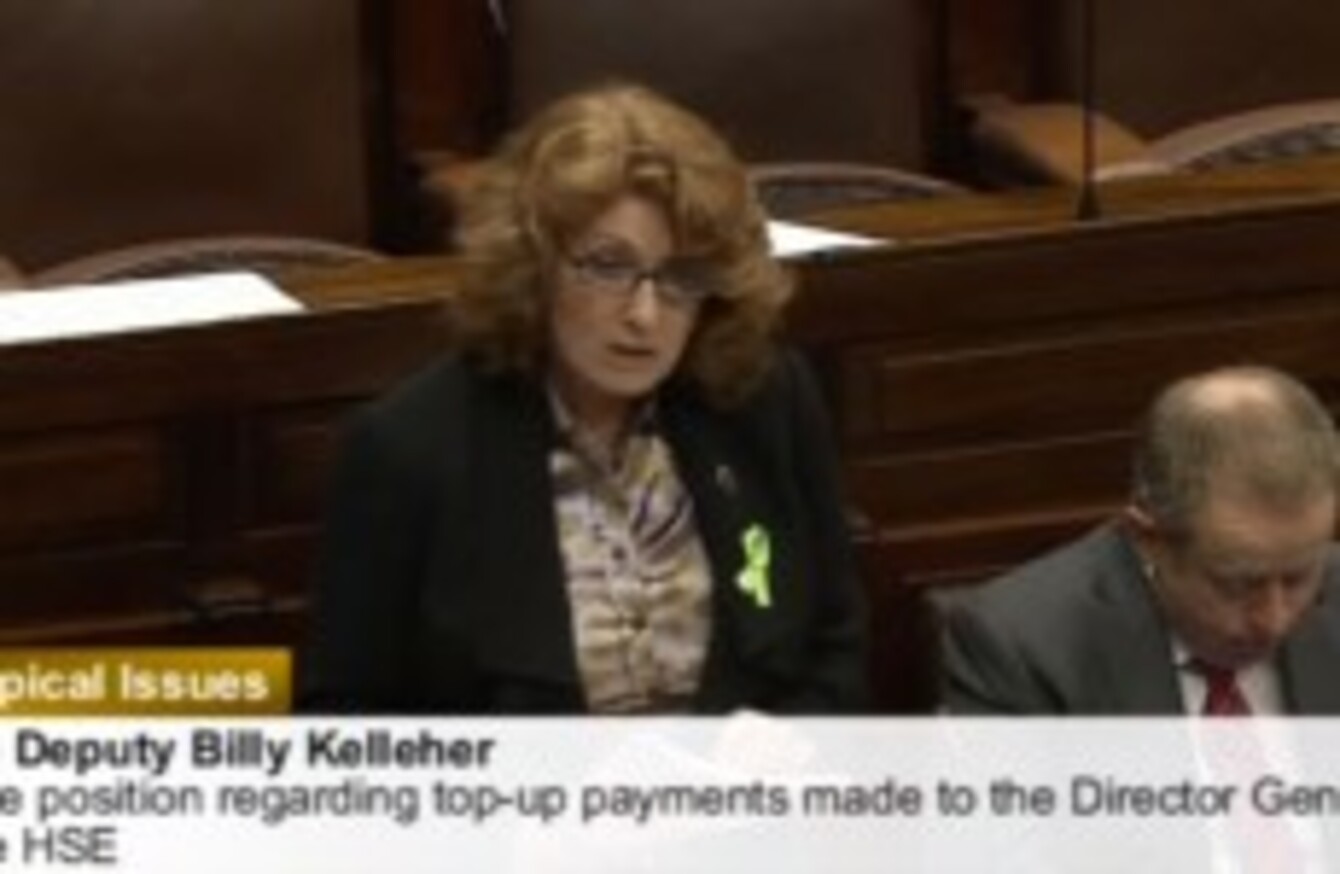 Image: Screengrab/Oireachtas.ie
Image: Screengrab/Oireachtas.ie
JUNIOR HEALTH MINISTER Kathleen Lynch has defended the Government's decision to allow HSE Director General Tony O'Brien keep salary top-ups he received for a job he was no longer doing.
O'Brien was initially granted the the annual payment of around €26,000 in 2006 when he was head of the National Cancer Screening Service, and had taken on significant extra responsibilities.
But he retained the top-up after he moved to the HSE as assistant director in 2010, and the error was only discovered when O'Brien took up the role of Director General Designate last year. No fault was found on his part.
Kathleen Lynch confirmed to the Dáil this evening that while O'Brien was initially granted the payment in light of the additional responsibilities, the top-up had not been approved in 2006 by the Department of Health or the Department of Finance.
She said that the Department of Health had written to the HSE in November 2012 requesting that it "review its procedures for the sanctioning of pay levels, including allowances".
The Department had reviewed the case of the HSE Director General, Lynch said, and that it was decided "not to propose" recouping the unsanctioned allowance.
Lynch said that the decision had to be seen in the wider context of pay in the  HSE, noting that the current salary rate for the Director General was €185,350, whereas O'Brien's immediate predecessor would have been paid "€322,113 per annum, plus additional benefits".
She added that the role of was "one of the most challenging and onerous roles within the public service".
O'Brien has been tasked by Health Minister James Reilly with ensuring all Section 38 hospitals and agencies found to be in breach of guidelines on pay be brought into full compliance with the rules.
He's due to hold meetings with managers and executives at the organisations later this week.