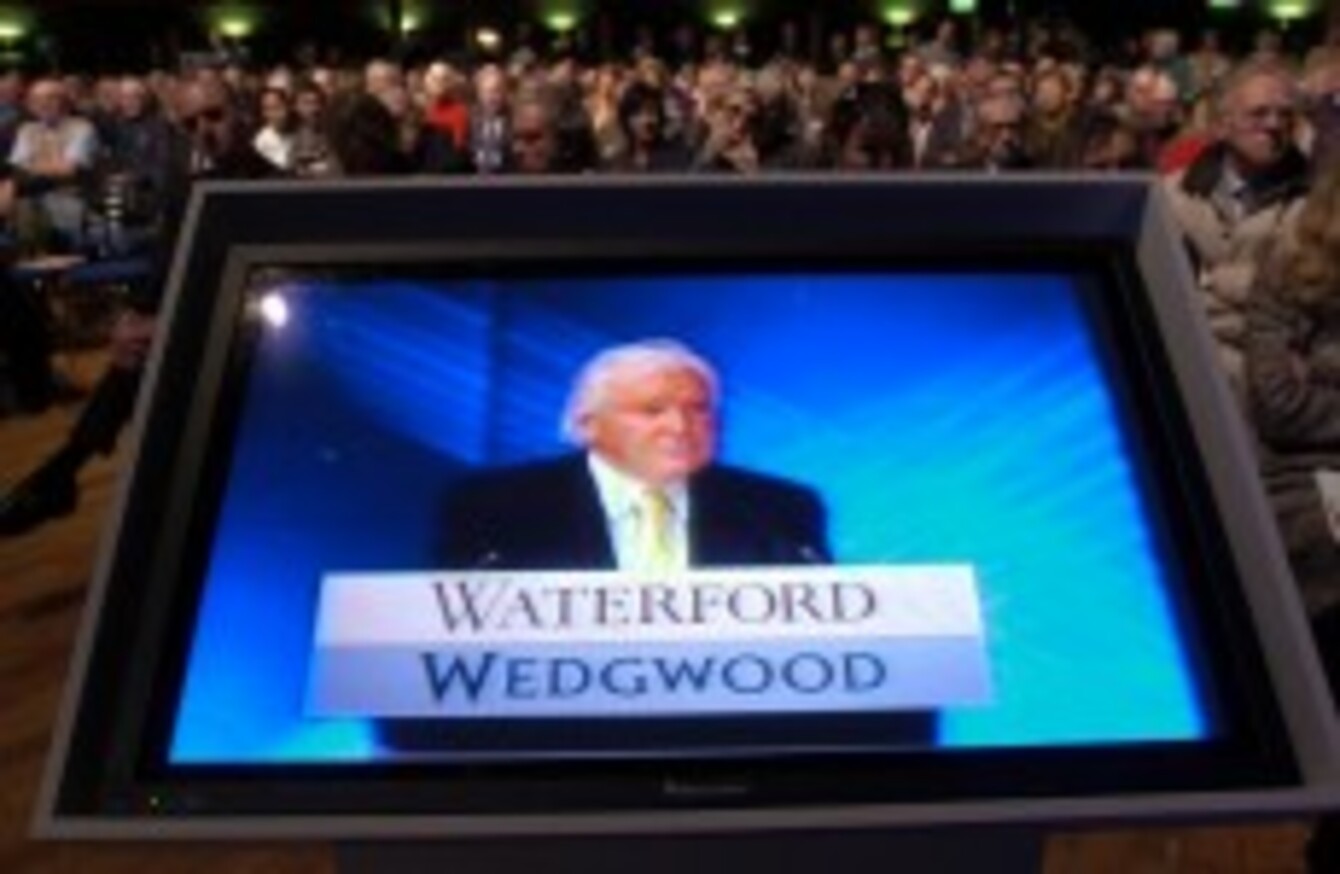 Image: Graham Hughes/Photocall Ireland!
Image: Graham Hughes/Photocall Ireland!
Updated 12.12 pm
AIB IS PURSUING businessman Tony O'Reilly and two of his companies over debts totalling €45 million, the High Court heard today.
The High Court admitted the action to the Commercial Court this morning, and granted a request by the bank to fast track the case it is taking against the former billionaire over loans advanced to him in 2009.
Counsel for O'Reilly Bernard Dunleavy told the court that the loans from the bank were not in dispute and the amount is repayable.
O'Reilly is being pursued for a personal debt of €22.6 after securing loans for personal investments on property including on his holiday home in Glandore, County Cork.
O'Reilly is reported to have used the money in a failed bid to support the flailing Waterford Wedgwood glass and ceramics manufacturer, which went under despite his attempts to save the company.
AIB are also suing O'Reilly's Cyprus based investment company Indexia for €18.5 million and the Brookside company for €4.1 million. Brookside has an address at O'Reilly's estate in Castlemartin Co. Kildare.
AIB is seeking a summary judgement against O'Reilly and the case was adjourned until 23 June.
Counsel for AIB Michael Collins told the court that, 'This matter can't go on , it has to be brought on to proceedings'.
Justice Kelly said this morning that O'Reilly's counsel haven't given any indication as yet that they will put up a defence, adding that that they may yet still take a particular line.
O'Reilly's team have been give 10 days to submit a affidavit to AIB's action.
AIB agreed to the adjournment until 23 June while maintaining that they felt the matter was one of great urgency.
O'Reilly has put both the Glandore holiday home and another property, on Fitzwilliam Square in Dublin, on the market.
He has other properties around the world, including in France and the Bahamas. O'Reilly sold some of his shareholding in Independent News & Media, the company which he once controlled, last week.
- Additional reporting by Rónán Duffy.