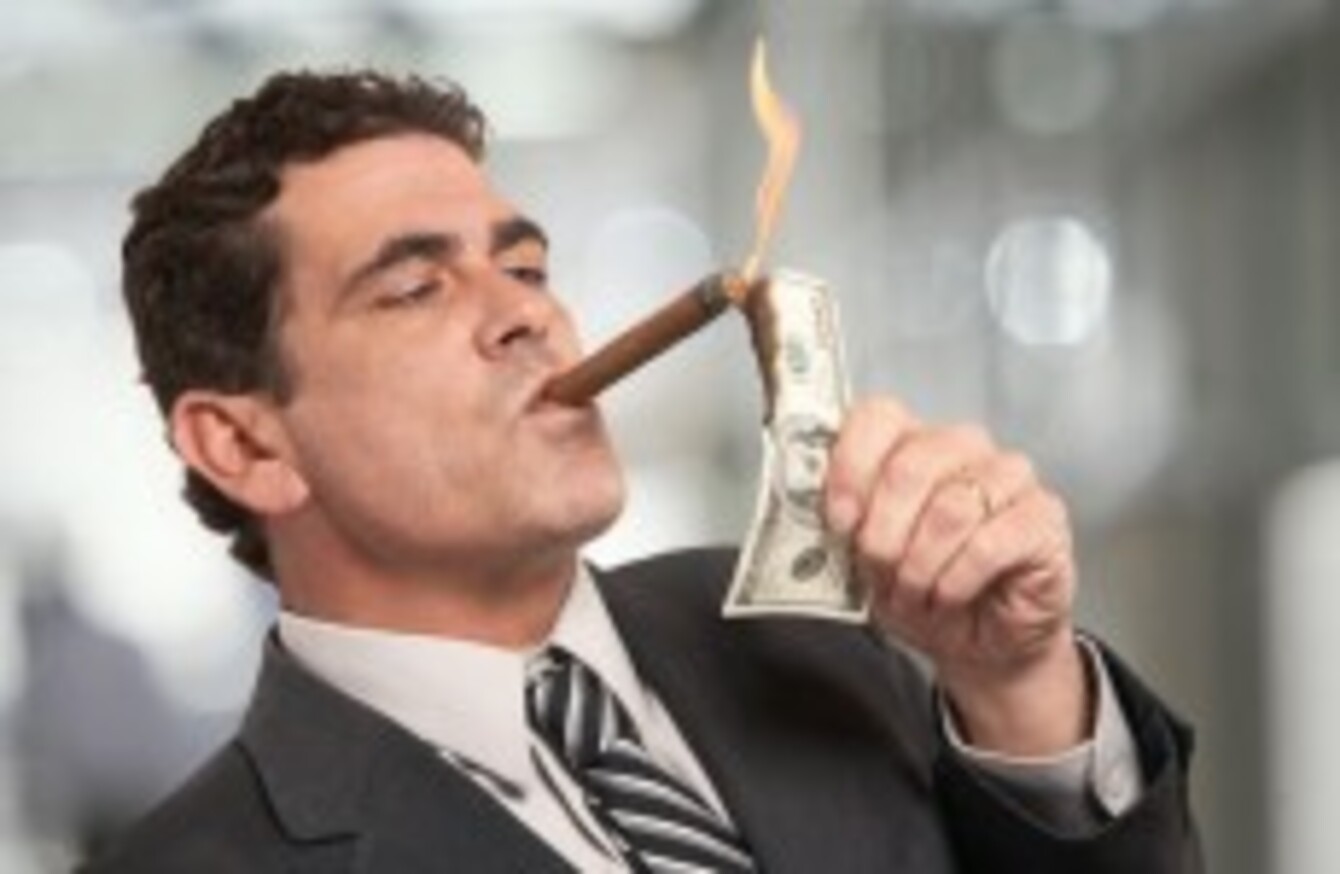 Image: Shutterstock/aastock
Image: Shutterstock/aastock
WHO DOESN'T WANT to be rich? Not many people that's for sure. So how do we get there? Like a lot of things, education might be the key, or a lack of it.
A new report by business-to-business buying platform Approved Index has done some digging into what kind of college educations were attained by the top 100 richest people in the world in order to get them to where they are today.
The Forbes rich list, which was used as the basis for the report, is the definitive listing of who's who in the obscenely-wealthy set worldwide.  Currently Bill Gates sits top of the pile with a personal worth of €72.4 billion.
Amazingly, 32% of the world's 100 richest people have no college degree of any kind. It obviously hasn't held them back – they top out at an average worth of €22 billion each.
Of those who attended university, 22% studied engineering and 12% studied business.
And, in news sure to make a lot of Irish students and alumni feel pretty smug, more billionaires studied arts (9%) than subjects like maths and science.
The degrees that will make you the most money are engineering (average €24 billion), business (average €21 billion), and economics (average €20 billion). Arts meanwhile comes in at a very respectable fourth place with €19 billion average worth per billionaire.
As regards industry, 19% of the world's 100 richest made their fortunes through tech, with the 15% that  acquired their wealth in the retail industry its closest competitor.
Region-wise, 39% of the top 100 are American (and 40% are North American if you count Canada). 29% are from Europe and 22% from Asia.
The UK has 3% of the world's 100 wealthiest.  And Ireland?  Just one Irish citizen makes it onto the list – Indian-born Irish citizen Pallonji Mistry is worth €14.7 billion having made his fortune through construction – he chairs mega-corporation the Shapoorji Pallonji Group.
Mistry makes it into the top 100 at number 59.
Denis O'Brien (who studied finance in case you're wondering) meanwhile brings up the rear, placed 208th in the world with a personal wealth of €6.2 billion.
The average age of the world's top 100 billionaires is 67.5 years.  68% are married (at present) with an average of three children.
The average wealth of the top 100 is a cool €20.8 billion.   Mmmm… money.
But you have to ask, are they happy? Well, yes, probably they are.