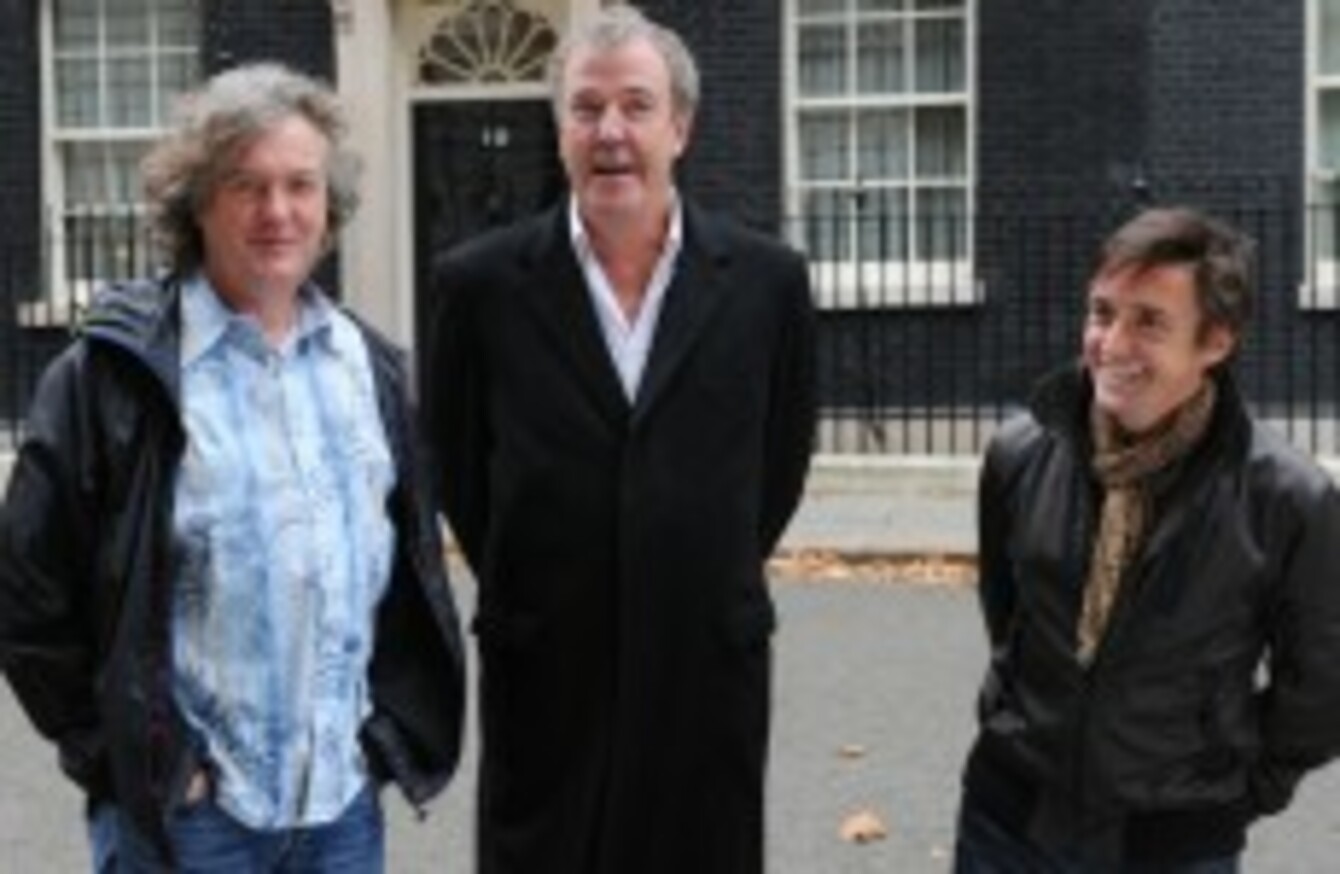 The presenters of Top Gear
The presenters of Top Gear
A BBC INVESTIGATION has cleared Top Gear presenters over the use of the word 'pikey' in an episode last year.
The decision has been criticised by Traveller organisations which have accused the BBC of 'legitimising the use of a racist word'.
The incident comes one week after presenter Jeremy Clarkson was suspended by the broadcaster for allegedly punching one of the show's producers and calling him a "lazy Irish c**t".
The complaint, which was lodged by the Traveller Movement charity, concerned an episode of Top Gear which aired in February which featured a race of hatchback cars which were popular in the 1980s.
During the programme, presenter Richard Hammond drove a Vauxhall Nova and was mocked by his colleagues. Jeremy Clarkson then placed a placard on the start line with the words 'Pikey's Peak' on it.
The complainant said it was a gratuitous use of derogatory and racist language.
In its ruling published today, the BBC Trust's Editorial Standards Committee said that the word 'pikey' had evolved into common parlance to mean 'cheap' and would not necessarily be associated with Traveller or Gypsy communities.
"The use of the word 'pikey' had been used on a placard to mean 'cheap' or 'chavvy' rather than directly related to the minority communities," the ruling said. "The Committee considered that there had been no intended racist reference when using the word".
The committee said that the word 'pikey' was in keeping with the style of humour exhibited by the presenters towards Richard Hammond's perceived 'cheap' style.
However it warned programme makers to bear in mind the potential for offence in future programmes and to "employ extreme care and sensitivity when using it".
A spokesperson for the Traveller Movement in Britain said the decision not to uphold the complaint was "absurd".
"The claim that it has evolved a new meaning and that  most people do not realise it has any reference at all with Gypsies and Travellers is absolute rubbish," the spokesperson told The Independent.
The group had cited previous uses of the word 'pikey' in their complaint, including in 2008 when Clarkson called Hammond 'such a pikey' for having a personalised car number plate.