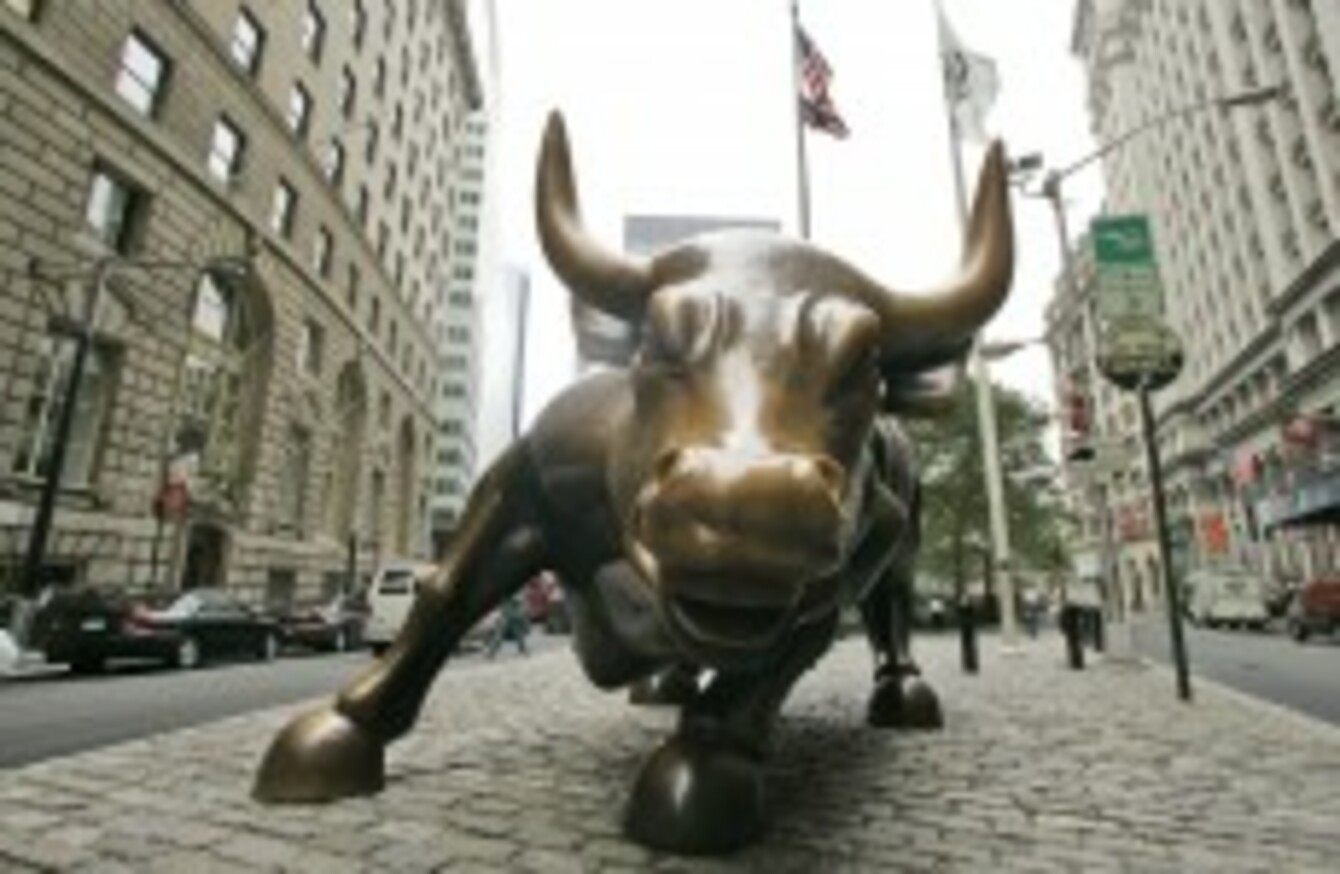 Image: AP/Press Association Images
Image: AP/Press Association Images
THE BEST-PAID hedge fund manager in the world took home $3.5 billion (€2.51 billion) last year.
A new table compiled by Institutional Investor's Alpha Magazine shows that Appaloosa Management's David Tepper was the top earner among finance supremos.
Institutional Investor says that Tepper has made a name for investing in sectors that other hedge funds are steering clear of, citing his big bets on airline stocks like American Airlines, Delta and United Continental.
Every money-manager on the top ten list pulled in more than $600 million (€431 million), with a total take home of $14.85 billion (€10.7 billion) spread between the ten.
Four executives joined the exclusive club of those taking home one billion or more in remuneration.
The top ten
David Tepper, Appaloosa Management: $3.5 billion
Steven Cohen, SAC Capital Advisors: $2.4 billion
John Paulson, Paulson & Co.: $2.3 billion
James Simons, Renaissance Technologies: $2.2 billion
Kenneth Griffin, Citadel: $950 million
Israel Englander, Millennium Management: $850 million
Leon Cooperman, Omega Advisors: $825 million
Lawrence Robbins, Glenview Capital Management: $750 million
Daniel Loeb, Third Point: $700 million
= Raymond Dalio, Bridgewater Associates: $600 million
= Paul Tudor Jones II, Tudor Investment Corp: $600 million