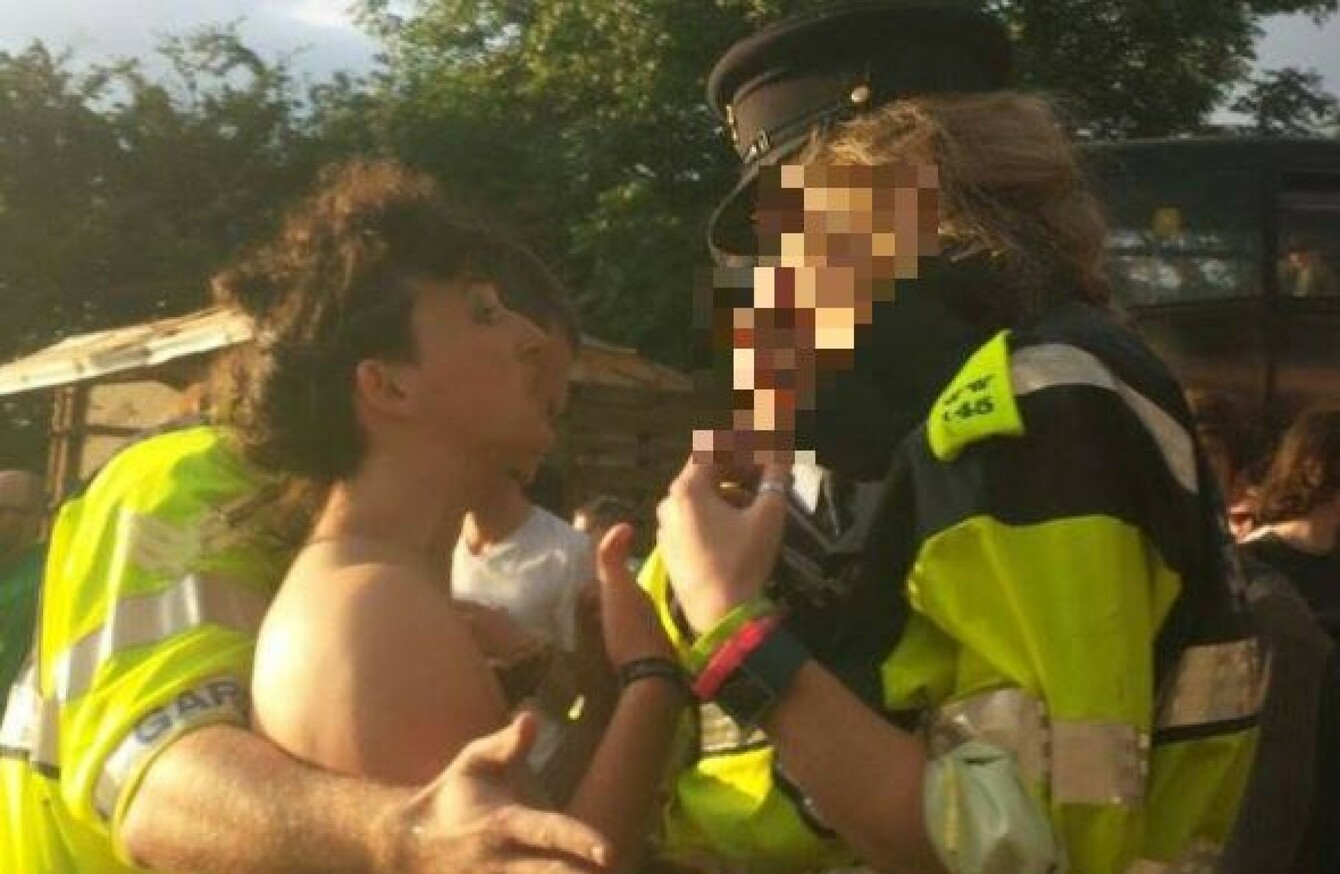 Image: Facebook
Image: Facebook
A WOMAN HAS said she was escorted out of Knockanstockan music festival at the weekend after staging a topless protest.
In a Facebook post shared almost 1,000 times, Carina Fitzpatrick explained that the aim of her actions was to highlight "the many glaring double standards that are imposed upon women".
"I am referring, of course, to the Free the Nipple Movement which argues that women and men should be granted the same freedom, and protection, under the law. The movement aims to advance gender equality and to oppose sexual objectification."
Speaking to Philip Boucher Hayes on RTÉ Radio One's Liveline today, she noted that Saturday was a "lovely, sunny day" and there were topless men "everywhere".
She recalled the series of events that happened on the day, noting that many women at the festival came up to her to talk about body confidence and feminist issues.
Fitzpatrick said everyone who spoke to her was supportive of what she did.
She said she also had to deal with a man who grabbed her breast while she was clothed.
I laughed it off as [women] often do … It's not such an uncommon thing for women to be groped. Every time you are sexually harassed you have to weigh up the options, 'Is this very dangerous or is this innocuous nonsense?'
She said another man made disparaging comments about her friends' appearances and told her 'Go on then, get your tits out'.
Objectification 
She later took her top off again and said gardaí escorted her off the premises after she refused to put it back on.
"The gardaí had no notion of asking why I had my top off, because they had already decided that it was out of pure licentiousness.
"I tried to explain my moral stance and my desire to affect social change, but I was constantly rebutted with pleas to 'Think of the children'," she wrote on Facebook.
Fitzpatrick said women should be free to dress as they wish without be objectified or sexualised.
An Garda Síochána released the following statement in relation to the incident: "Complaints were made by members of the public at approximately 7.30pm on the 23/07/16 concerning an offence under Section 18 of the Criminal Law Amendment Act, 1935 … i.e. committing public indecency.
"The offending female was escorted from the event and her name and address were taken. The matter is under investigation."