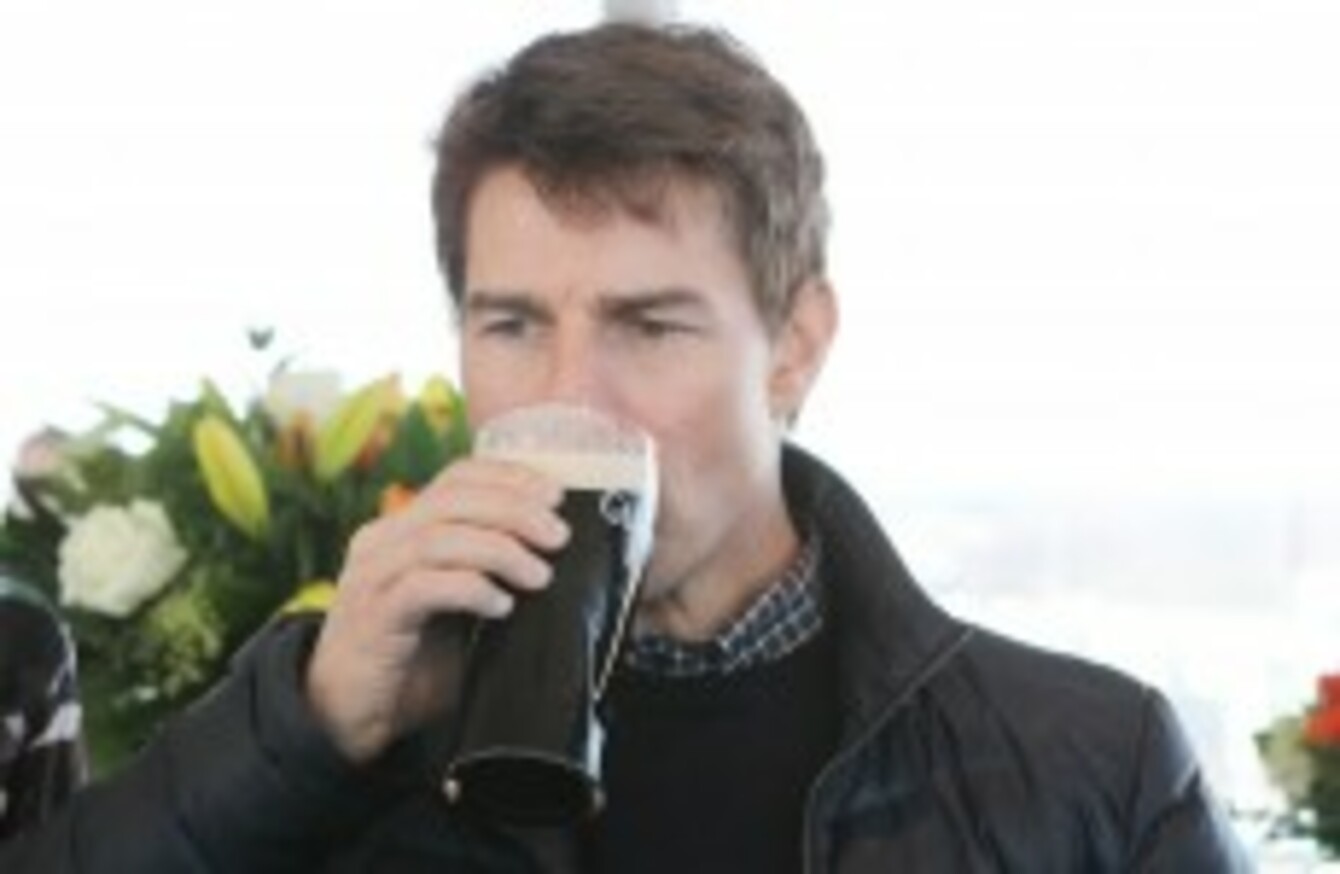 So this guy was in town this week...
Image: Leon Farrell/Photocall Ireland
So this guy was in town this week...
Image: Leon Farrell/Photocall Ireland
EVERY SATURDAY MORNING, we like to take a look at all the best comments left on the site by you lot over the past week.
This week there was a lot of talk about increasing tension in North Korea, the teachers' conferences, Tom Cruise in Dublin, clampers versus Gardaí, the sentencing of the Philpotts, and schoolchildren teaching Dublinese to some visitors.
So here, in no particular order, are the standout comments from the week that was.
The top 5 articles which received the most comments this week
1. 5 sports stars who should be on the shortlist of names for Dublin's new bridge (306 comments)
2. Draft report on Savita death doesn't say why she died – solicitor (285 comments)
3. Poll: Would you support a teachers' strike if Croke Park 2 comes in without consent? (244 comments)
4. Poll: Does Ireland need a new political party? (238 comments)
5. Poll: Will you mark Easter with a religious tradition? (215 comments)
Some of the best comments left on the site this week
Yes, what's happening in North Korea is worrying – but mcgoo got more than 200 thumbs up for this comparison:
North Korea is a bit like that ex girlfriend whose texts you keep ignoring, until one day she shows up at your door with a knife threatening to stab you. Except the knife is made of plasticine.
(Image: Sam Boal/Photocall Ireland)
It looks like HMV may reopen some of its Irish stores after closing down abruptly – but will everyone welcome it back? Mark O'Malley explained why its closure had changed the way he buys music:
Since HMV closed I have bought more Cds and DVDs from the little independent stores. The last thing I want to see is one of those small stores close down. HMVs closure was a real eye opener. Small independent stores need to learn from this and adapt to the changing market. They need to go online with digital downloads like golden discs has done. HMV is great but learn from this and support those local stores aswell because when they go bust, they're not coming back as some billionaire won't be buying it.
Commenters liked this photo of a dog walking out of a bakery in France with a freshly-baked baguette clamped between his teeth, taken by a reader. However as benny the ball noted, it was clearly a French dog:
An Irish dog would of had 2 x rashers, 2 x sausages & a bit of black & white topped off with a nice runny egg & maybe a hash brown.
It's organ donation week this week, and people were discussing whether or not they carry donor cards. Mary Ryan had this response to one commenter who said he'd be happy to donate his organs but had never got around to getting a card:
David. The problem is that a lot of people do exactly the same as you. The intention and willingness is there. However, we all think there is plenty of time to do something about it. The sad fact is that the most suitable organs for donation come from healthy people who die suddenly, usually due to an accident or some other kind of trauma. People who, if they had been asked, would probably be happy to donate but because they didn't get around to filling out a donor card have now left the decision to their family. That's a very tough decision to make in the face of an untimely death. So, I would urge you and the many other well intentioned people out there to sign a card today. Hopefully you still have it when you reach 100. ………
22-year-old DCU graduate Aodhán Gregory wrote about getting through his cancer diagnosis on Thursday, leading to other people sharing their own stories – including this from Michael Ryan:
I've been diagnosed with testicular cancer twice. First time I'd an orchidectomy and no chemo. 4 years later it came back and I had chemo, stem cell transplants and an RPLND. I'm now cancer free and in a good place. Aodhan and all men should know that its tough but very doable to fight, beat and recover from cancer.
This article about 9 survival skills you needed before mobile phones existed inspired lots of suggestions from readers – including these essential skills from Emily Martin, Kevin Crowley, and Philip McGuinness.
Memorising phone numbers- dont even think I know my own phone number anymore…..
Remember using 3 Rings to let someone know you were ready to be collected
Sister sitting on the stairs on the phone chatting to the boyfriend and nobody allowed out in the hall until she finished…
This piece about things that seemed reasonable in college but aren't really anymore – although a lot of people argued about the legitimacy of having pizza for breakfast-  included this memory:  from Niamh Byrne
We got caught by the gards stealing a traffic cone –  we had to do the walk of shame to put it back where we got it while they drove along at a snails pace beside us. bet was the highlight of their night.
There was bad news for car sales in the first year, as it was revealed on Wednesday that sales are down 14 per cent. John Quill suggested it was a problem with trust:
The govt. dropped the road tax on 'clean cars' (i.e. 2008 cars and newer) in order to kick start sales, this worked for a while until they went back on their word and increased the tax on these cars as well (different govt. I know). I'm pretty sure if everyone started buying Band A cars , this would be the category hit by the next budget for an increase. So the biggest problem I think is consumer confidence and trust, especially when the government are dreaming up of new taxes and charges every couple of months. As for me I'm sticking with my 03 WV Passat I own it and I know how much the TAX costs, the annual NCT test is a pain though.
This dog was handed into a Dublin Garda station this week. As the hunt continued for his owner, Charprr was on the case:
Presume Gardai are looking for more leads!!!
The most popular comments couldn't be retrieved this week for technical reasons. Sorry – but in the meantime, if you spot any good comments, let us know: mail christine@thejournal.ie with any suggestions for next week's comments of the week.