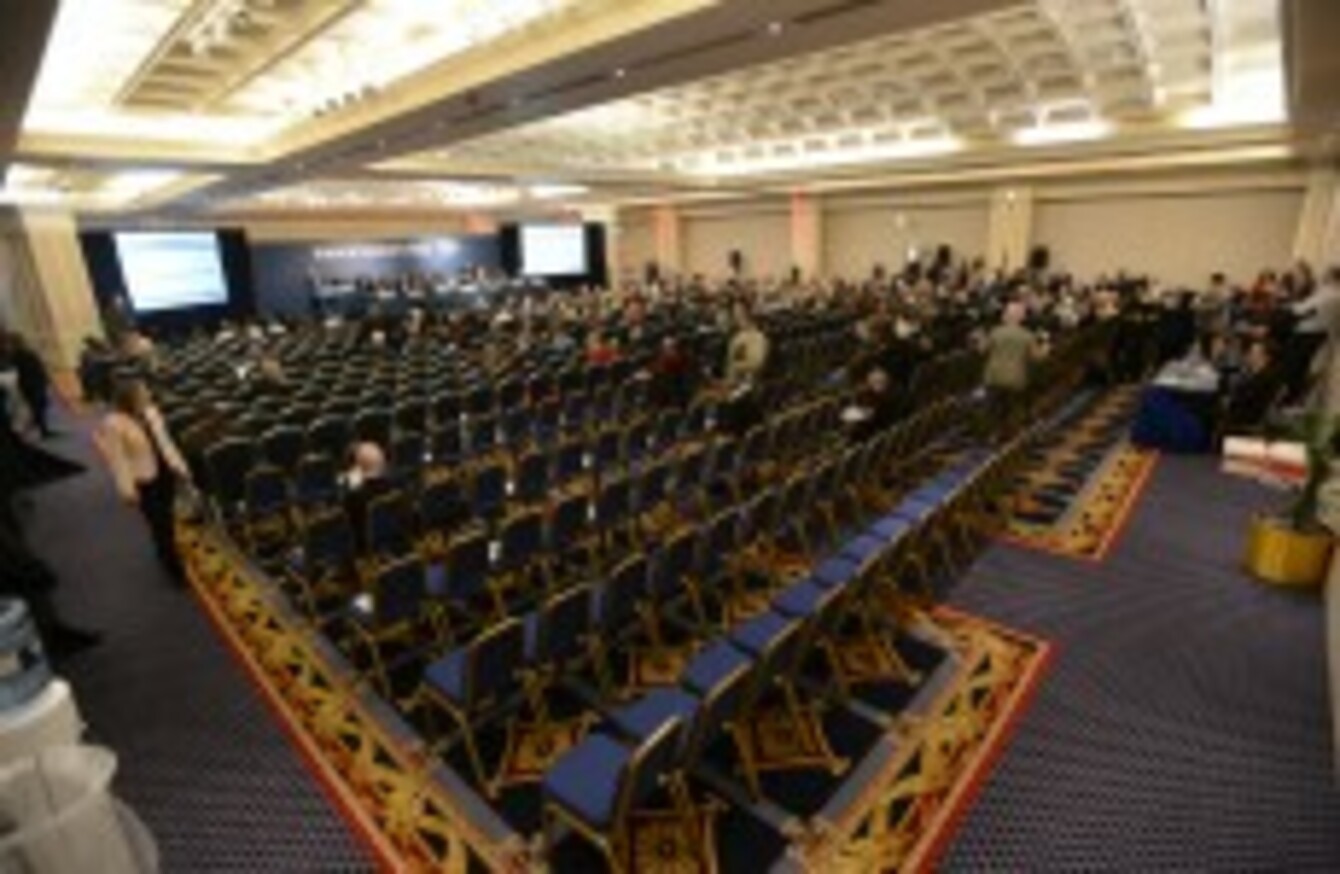 The Bank of Ireland shareholders AGM this week
Image: Sasko Lazarov/Photocall Ireland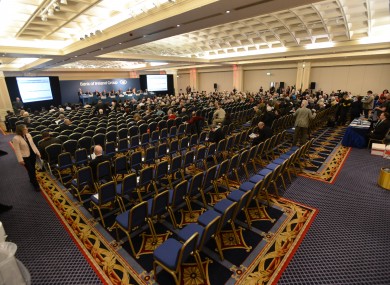 The Bank of Ireland shareholders AGM this week
Image: Sasko Lazarov/Photocall Ireland
EVERY SATURDAY MORNING we like to take a look at all the best comments left on the site by you lot over the past week.
This week there was a lot of talk about the battle over abortion legislation, the pay of senior Bank of Ireland executives,  gun ownership in Ireland, paid parental leave, the possibility of a new Croke Park extension deal and the Electric Picnic line-up,
So here, in no particular order, are the standout comments from the week that was.
The top 5 articles which received the most comments this week
1. Lucinda Creighton tells Olivia O'Leary to 'get a grip' over abortion issue (361 comments)
2. Luis Suarez banned for 10 games for Ivanovic bite (290 comments)
3. Reilly: Suicidal pregnant women won't have to face six-doctor panel (268 comments)
4. Boston bomb suspect blames brother (227 comments)
5. Government won't use Bank of Ireland stake to oppose Boucher's €843k salary (215 comments)
Some of the best comments left on the site this week
What's the best bit of bathroom graffiti you've ever seen? Daffy the Bear got a lot of thumbs up for spotting this one:
Graffiti: "I rode your ma"
Underneath (someone wittier): "Go home Da you're drunk"
Did you spot this person pretending to type on an RTE news report?

Video: PhilOD/YouTube
Padraig Stapleton had been in that situation:
Remember working as a graphic designer in a local newspaper… The editor was being interviewed on telly, I was in the background typing away. Problem was my computer screen wouldn't switch on, couldn't get it working so had to type while interview being shot with screen switched off!
Do you have the willpower to take 'technology breaks'? (The fact that you're probably reading this on a sunny Saturday morning suggests possibly not…). Gaius Gracchus had this story about how he tried (and failed) to put down the smartphone:
When we were on holiday in the French countryside last year we drove 40 minutes to a McDonalds we saw on our way from the airport just because they had free wi-fi, only did it once in 2 weeks though! Ok, twice. We didn't talk to each other for an hour, when we were asked did we want more coffee I scowled at the staff member and said; 'Excusez-moi! Je lis le Journal.'
A study has found that despite everything, Ireland is one of the most optimistic countries in the world. Murphy11 made this point about optimism and austerity:
There was an article last year in a german paper partially blaming our optimistic nature on all the austerity we are suffering. In a lot of countries people are saying enough is enough. In response to high unemployment , we get increase taxes as well as new taxes coming on stream. The response we give is ' ah sure it could be a lot worse'
Get ready to say goodbye to your 1c and 2c coins – it looks like they could gradually be phased out of use over the next few years. The details on how it will work are still unclear – but Marleen Kennedy helpfully explained how the Dutch model works:
I've no idea how it would work in Ireland but I do know that in Holland the prices in the shop are not rounded up or down to the nearest five cents. The rounding doesn't happen until all items are added up on check out and then the total will be to the nearest five cents, which means you win as often as you lose up. I'm all for it.
One third of people with bipolar disorder are unable to work due to the condition – which sparked off a discussion among commenters about attitudes and experiences of mental illness. Liz Carr made this point:
Definitely believe that workplaces need to do a hell of a lot more for people suffering with mental illnesses to feel comfortable at work.

I don't have a mental illness but I can completely see why people who do could have anxieties about going to work. There is such a click culture in Irish businesses that it would make any "outsider" uncomfortable and I fully believe its down to management to put an end too.
Can you remember any of the most annoying things your teachers used to say? Shadow75 had this story about how he proved one of his teachers wrong in the end:
My teacher said I'd never get a job looking out of a window.I ended up working on a ship as a bridge lookout.True story that folks
The 5 most popular comments on the site this week
1. The most popular comment this week came from GrandDame who got more than 2,060 thumbs up for her suggestion for something that would seem totally reasonable – anywhere except Ireland:
Not thanking the bus driver
2. Next up was RepublicofGoon with 1,277 thumbs up for his thoughts about this year's Oxegen line-up:
so the survivors of the swedish house Mafia gig test their skills in kildare this year. .its like the irish hunger games!
3. Bacoxy got 993 and the third most popular comment this week on this observation about annoying things about working in an office:
I envy anyone who is lucky enough to do a job they love rather than just pay the bills!
4. Both number 4 and 5 come from the same article this week – the (seemingly controversial) list of the most beautiful women in the world, which saw Gwyneth Paltrow come out on top. Barry got 974 thumbs up for this…:
Some odd choices on that list,
5. … while Paul Bracken was close behind with 939 thumbs up for this succinct comment:
I've seen better looking shopping lists.
See any good comments? Tell us about them! Mail christine@thejournal.ie with any suggestions for Comments of the Week.