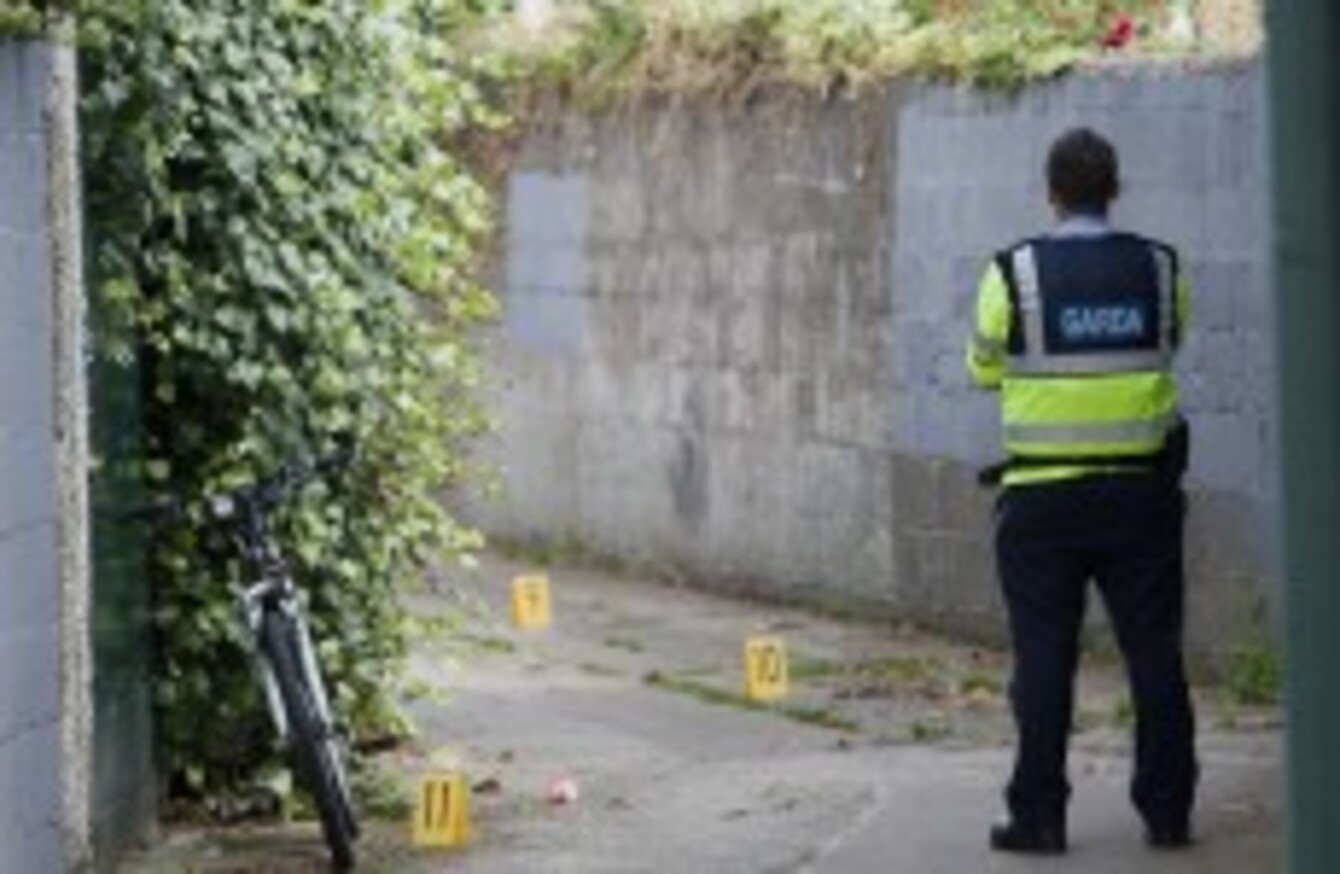 A Garda at the scene of a shooting in Glasnevin in Dublin this week.
Image: Liam McBurney/Pa Wire
A Garda at the scene of a shooting in Glasnevin in Dublin this week.
Image: Liam McBurney/Pa Wire
EVERY SATURDAY MORNING we take a look at all the best comments left on the site by our readers over the past seven days.
This week there was a lot of talk about Seamus Heaney, intervention in Syria, the new broadcasting charge, Bertie bashing, Facebook privacy, Budget 2014, Electric Picnic, and growing up in small-town Ireland.
So here, in no particular order, are the standout comments from the week that was.
The top 5 articles which received the most comments this week
1. Ireland's largest mosque gets planning permission (506 comments)
2. 140 former asylum seekers became Irish citizens today (301 comments)
3. 20 new trainee priests start studies at Maynooth (276 comments)
3= Shock result as David Cameron loses vote on Syria intervention (276 comments)
5. Column: Is it time to stop bashing Bertie? (269 comments)
Some of the best comments left on the site this week
This list of unmistakeable signs you grew up in small-town Ireland inspired a lot of other suggestions from readers. We liked this from Paul Fitzgerald…:
You know John Mac. Ah, you do. He had the brother Michael that was a madman with the drink. And his sister Mary that was quare in the head. Lived beside the Bull Henessey. Ah jayus you must remember him.

Well, he died.
… and from alwaysrightokay:
You hated dubs for loads of reasons then moved there, got a job,married one of them and now your kids are from tallaght
On the article about the greatest treats you ever found in your lunchbox, Lucy had this very specific childhood memory:
Was just saying to my mam the other day about the time I went to visit a farm on a school tour in junior infants. She packed a lunch and when I opened it I found a packet of milkybar buttons. Oh it was like winning the lotto! I still remember it so clearly.
It's hard to choose just one comment from the many that were left yesterday paying tribute to Seamus Heaney. This one from John McCarthy was one of the more poignant ones:
My mate and I were on a beach in Goa a couple of years back. An Indian man (from Lahore) in his 60s walks into the water behind us and overhears us speaking. 'Teachers?' he asks. We reply, 'Yeah.' Small talk ensues. He introduces himself as Arvind, and informs us he is a poet, teaching in a university. He quickly establishes we're both Irish and recites 'Mid-Term Break' word-for-word as the sun is setting. He explains how poets such as Heaney and Yeats had inspired him to inspire others. He walks out of the water without so much as a goodbye. We were absolutely dumbfounded.
There was a lot of support for doctors this week as they  look set to take industrial action over their chaotic working hours. Nuala O'Connor, a GP, explained the difficulties for doctors:
I was a junior hospital doctor 27 years ago. We regularly did 120 on call shifts but we used to be able to grab a few hours sleep on occasion.Working conditions for all doctors are,getting worse not better . Does the public really want over tired ,overworked professionals looking after them when they are ill ?
We are not looking after these dedicated young professionals and they are rightly leaving the country to working environments that respect everyone's need for work life balance . When will our government realise their foolishness ……the only thing that keeps most doctors sane and able to keep a smile on their face is our lovely patients who for the most part appreciate what we do and how hard we work.
Nuala – GP
Meanwhile consultant Cathy Quinlan explained why she left the system:
I completed my speciality training between Ireland and the UK. I now work as a consultant in Australia.

Here doctors are not broken by the system. They have partners, hobbies, kids and the hospital is better for it.

I worked so hard to get where I am but there are no jobs in Ireland for me right now. The longer I'm gone the less likely it seems that I will return.

I have no answers but the system in Ireland HAS to change. Another generation of trainee specialists deserve better.
A study out this week found pregnant women are drinking less. There was a lot of debate about how much women should – or shouldn't – be drinking during pregnancy, and Jacqui Russell had this thoughtful contribution:
For the record, I've known several women who were unable to give up smoking during pregnancy and are fantastic mothers. In one case, the child is an impressive athlete now.

I remember my aunt (in the 80s) drinking a glass of wine a night because her doctor said it would do her good, throughout all of her pregnancies. Her 5 children have finished university and have no apparent problems.

I'm 7 months pregnant. I rarely drink anyway, and have stopped entirely since I got pregnant, nor do I smoke. I still don't think it's anyone's business what a woman does with her body. I have seen strangers hiss and spit and shout at pregnant women smoking in public. It's completely unacceptable. You don't know that woman's story. Is the pregnancy even viable (in Ireland, even women carrying a fetus with a fatal abnormality have to carry to term)? Has she just had bad/worrying news? Did she find quitting after a crisis pregnancy was discovered just too much and it's getting her by? You don't know that and frankly, it's none of your business.

When you get pregnant, you make your choices. Other women make theirs. Not only is every woman different, but every pregnancy is different too. Judgemental busybodies are a dime a dozen, honestly, but compassion is rare.
Stephen Doyle left this comment about Peats 'World of Electronics' shutting its doors after trying to reopen again:
Thought it was a brave but fruitless effort to open again last year. At least they gave it a go to save jobs but competition from the likes of the foreign big boys Dixons and Harvey Norman was just too much. Add in ridiculous rents and rates in Dublin and you've no chance.
Finally, we liked this dry exchange between Michael Farrell and J Dunn on the article about how you can now buy eggs in a bottle:
I've seen the egg whites in beside the cream in dunnes for ages now.
Can't remember who makes it though.
Chickens, Michael.
The 5 most popular comments this week
(Pic: Niall Mullins. Tricolour: Michelle Hennessy)
1. First up this week: many commenters were moved by the story of Stephanie Meehan, a resident of Priory Hall, whose partner Fiachra Daly took his own life last month. Stephanie is calling on the Taoiseach to intervene in the long-running dispute. Marie Louise Ni Riain got 2,164 thumbs up for her comment:
So sad, absolute disgrace
2. John McGuirk received 1,491 thumbs up on the article about a 6-year-old boy who had his eyes gouged out in China:
About 45 seconds ago I was opposed to the death penalty.
3. Rory Byrne was impressed by the tricolour one of our journalists drew onto a packet of crisps (see picture above and the full story is here), as she put her years of journalism training to good work. He got 1,474 thumbs up for this:
That mock-up is almost as brilliant as the painting in Spain that that old woman 'refurbished'.
4. Chopstix got 1,305 thumbs up for his comment on the story about the female garda who was seriously injured after teenagers rammed her patrol car:
Little toe rags I hope the judge is in a rotten mood when they go up in front of him/her
5. Rounding out the top 5 this week is Dave Murray with 1,259 thumbs up for this comment on an article about comments made by the solicitor of one of the two women being held in Peru on suspicion of drug smuggling:
"people recognise that this could happen to their daughter or sister".

Absolute Bullshit.

When I was 20, NOTHING could ever have persuaded me to smuggle 11.5 Kg of cocaine.

…and I'm sure that's true for about 99+% of people.