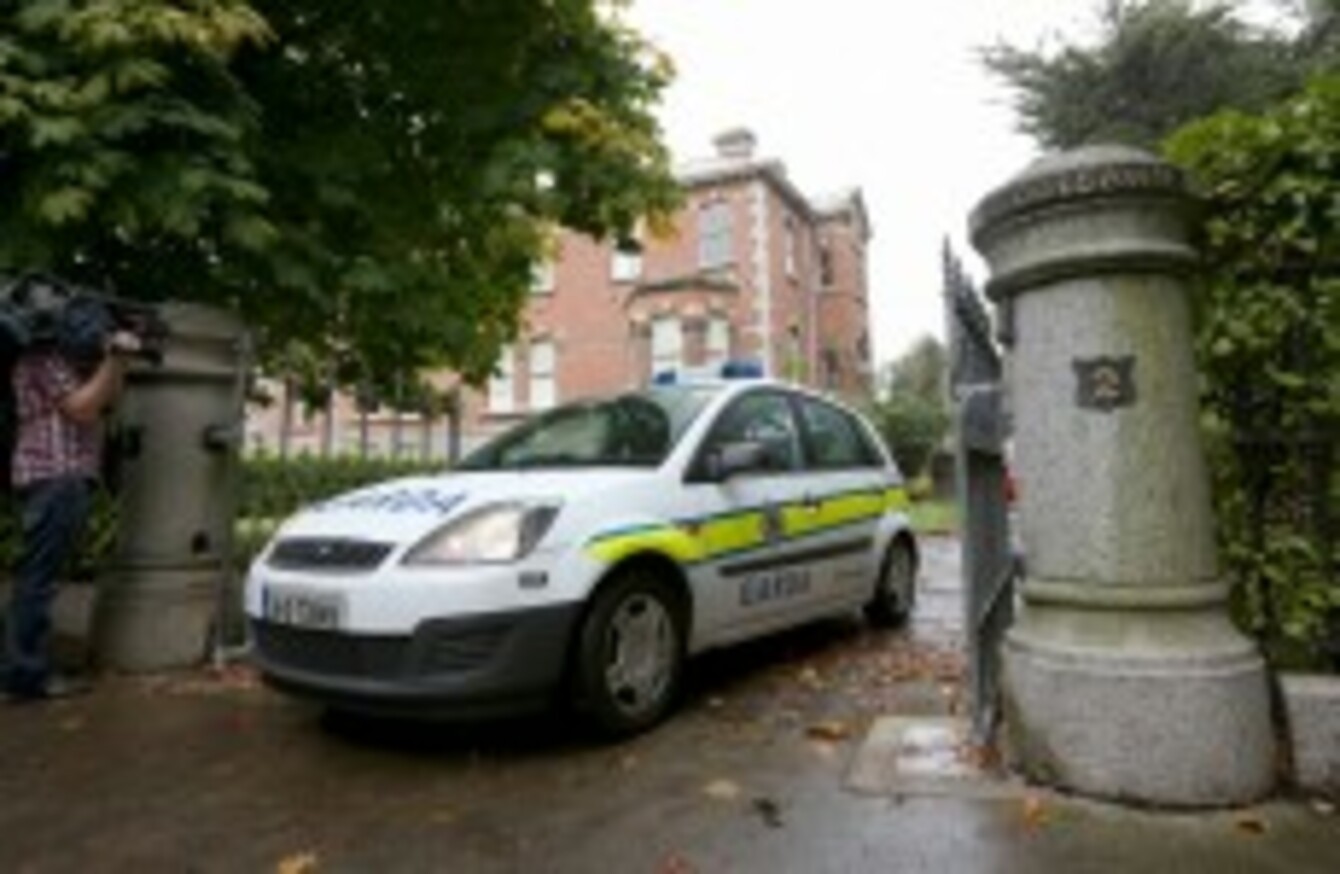 Gardaí at the former home of bankrupt developer Tom McFeely on Thursday
Image: Laura Hutton/Photocall Ireland
Gardaí at the former home of bankrupt developer Tom McFeely on Thursday
Image: Laura Hutton/Photocall Ireland
EVERY SATURDAY MORNING we take a look at all the best comments left on the site by our readers over the past seven days.
This week there was a lot of talk about Arthur's Day, Nairobi, industrial action by teachers, anti-eviction protests, assisted suicide, the upcoming referendums and student grants.
So here, in no particular order, are the standout comments from the week that was.
The top 5 articles which received the most comments this week
1. Poll: Do you believe in global warming? (323 comments)
2. Poll: Do you agree with the ASTI's plan for industrial action? (257 comments)
3. Child beauty pageant goes ahead in Monaghan (248 comments)
5 = ASTI chief: Teachers have had enough (236 comments)
5 = Co Down-born woman may have taken part in Nairobi attack (236 comments)
Some of the best comments left on the site this week
(Wanderley Massafelli/Photocall Ireland)
If you have chocolate AND a bag of crisps, which do you eat first? That was a dilemma we put forward at the start of this week. Thefunnyman had probably the most accurate answer:
Chocolate then crisps then guilt.
This gorgeous video of teenagers jumping into Dublin's Grand Canal got a lot of attention this week. Elaine Ward brought up a slightly terrifying urban myth about the canal:
How come the video didn't mention 'The Pike' both my husband and dad refer to swimming in the canals as kids and talk about this mythical pike which according to my husband was the size of a small whale. Nobody ever caught it but everybody saw it and apparently it stills swims the canal – it's called 'The General'. Course that would make it 35 years old at least but sure maybe all the rubbish/chemicals in the canal turned it into superfish :)
Dell announced it is creating 300 jobs in Dublin this week – but a former Limerick mayor warned of the problems the city faced after the computer giant closed in 2009, with the loss of hundreds of jobs. Matthew Costelloe explained how bad it was:
Its true. I left limerick in 2011 and the fall out since dells departure has been devastating. There wasn't one young person in limerick who hadn't worked there fulltime/part time or for a summer. That 1900 doesn't include the almost 1000 jobs that serviced dell but didn't work directly for them. The government were to slow to move on dell because the threat of them moving had been on the table since 06. No effort was made to bring multi nationals to limerick as the government were pushing the east coast so much to justify the new terminal in Dublin. I think unemployment in limerick is around 28% the last time I checked and with Shannon airport struggling it seems like the forgotten city. Sad.
A new bill currently working its way through the Oireachtas will spell big changes for the taxi industry. There was a big debate about the current state of the taxi sector. Shane O'Connor explained the work that his dad does:
I know we have had our fair share of incidents with taxi drivers, whether it be a constant spout of verbal diarrhoea or just utter ignorance and rudeness but please don't tar them all with the same brush. My father is a taxi driver and is a hard working and honest man. He would go out of his way to take my friends home on nights out and not charge them a penny, make sure his elderly customers were looked after and always made himself available for people who were badly stuck. So please, before you start a rant on how taxi drivers are this and that, just remember that they are not all cut from the same cloth.
"The greatest of faults, I should say, is to be conscious of none."
A study out this week found that one quarter of households in rural Ireland have had someone emigrate since the recession hit. Edmond J Hickey was pragmatic about his children emigrating:
My two daughters emigrated to Australia last year – it took me quite a long time to persuade them it was for the best. I am very glad to report that I was right. They are both happy and enjoying life – they are appreciated in their employment, paid well and free from the exploitation they were subjected to here.
Best part is that I now have a valid reason to exit this country on a regular basis.
With Skype, Viber, Tango, FaceTime etc, I probably speak far more often to my girls than if they lived here.
When Paddy Hughes, a popular member of staff at Blanchardstown Hospital died two years ago, his colleagues paid tribute by creating this memorial made up of foreign currency which he had been an avid collector of. Eric Wrafter had known Paddy:
Paddy used to call me brother Eric. We got on great and always had a chat. He passed away after I moved to the UK, but my friends and I still talk about him when we meet. He is sorely missed. Rip brother paddy.
The 6 most popular comments this week
(Laura Hutton/Photocall Ireland)
1. First up this week, Eric Davies got 1,542 thumbs for this comment on motor tax:
2. Deirdre Ní Chon Carriage got 1,429 thumbs up for her comment on the article about the man who died running the half marathon in the Phoenix Park last week:
So very sad. Out doing something so selfless, hope that can bring some peace to his family. R.I.P xx
3. Sharon Larkin got 1,231 thumbs up for her comment on the piece about 10 ways the bank guarantee changed our lives, disagreeing with one of the suggestions in the article:
From superquinn to super value? More like dunnes to lidl/aldi
4. On the same article, Nelly got 1,227 thumbs up for this change in recent years (thanks Nelly!):
Then- Buying newspapers
Now -the journal online :)
5. A lot of people agreed with Mary Crimmins, who got 1,059 thumbs up for this comment on an article about a man who had his face slashed in an attack in Dublin city centre during the week:
Pond life becoming more prevalent. There's a lot to be said for castration.
6. Finally, Peter Ryan got 1,042 thumbs up for this comment about the backlash against Arthur's Day:
Its fake, cringeworthy and its Diageo making a fool of people.