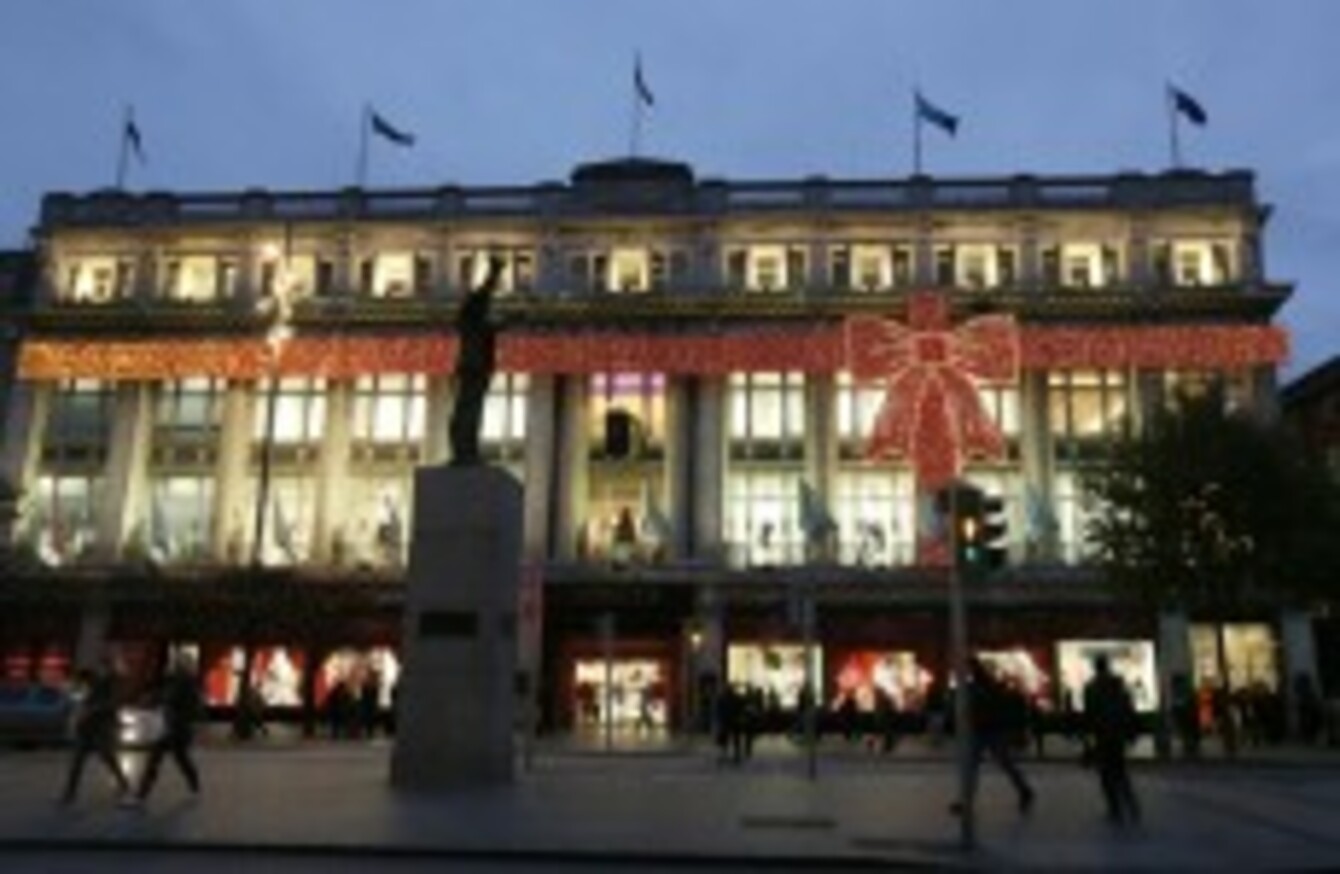 Image: Sam Boal/Photocall Ireland
Image: Sam Boal/Photocall Ireland
EVERY SATURDAY MORNING we take a look at all the best comments left on the site by our readers over the past seven days.
This week there was a lot of talk about the three women found in a London house, high pay for HSE bosses, cold weather, Michael D Higgins visiting Britain, parers versus sharpeners, renting, cigarette packaging and prosecutions in Northern Ireland.
So here, in no particular order, are the standout comments from the week that was.
The top 5 articles which received the most comments this week
1. Column: 'I find it upsetting that you can legally strike your children as a form of discipline' (452 comments)
2. ASTI: 'Schools are being run on a shoe-string and teachers have had enough' (306 comments)
3. Poll: Do you welcome the State visit to Britain? (249 comments)
4. The Burning Question*: What is this called? (239 comments)
5. Poll: Does Ireland need a new political party? (232 comments)
Some of the best comments left on the site this week
(Pic: Stephen McAuliffe)
First up this week, Keith Shanghai Irish lived the dream of so many of us – he actually got locked into a department store overnight. It wasn't quite as much fun as it sounds though:
I actually was trapped in department store overnight in Waterford back in the 80′s. Wasn't that great, there were no toys or sweets. Lots of expensive pottery and Waterford crystal, oh sportswear too. Not too exciting, from what I remember, I was there till after 4 in the morning…
He explained:
Well as far as me mam thought, I was after heading out of said shop with my dad? So she was fine with that, my dad thought I was staying, obviously each thought the other had me until later that evening.

Someone delivering newspapers spotted me banging on the shop doors and called the guards, they knew it was me because I was already reported missing the previous evening.

All I can remember of the experience is a trip in a garda car and being 'reprimanded' by the mammy : )
Next up is a particularly awkward moment from Eliza Mac on the article about soul-crushing realisations about department stores:
Before I got my glasses…
My youngest went missing in M&S. I spotted him in a rack of coats so grabbed him then started toward the door. Thankfully I realized he wasn't my child before I took him outside. Same size, exactly the same clothes… I was morto! The hubby got a giggle out of it. If I was bringing the kids shopping he'd say, "Try bringing the right kids home this time. And if you can't, will you bring back some quiet ones who don't eat so much."
Awkward.
Meanwhile sticking to the shopping theme, Simon O was glad to see the return of Clerys to Dublin's O'Connell Street:
Good to see.
ThE heart has been pulled out of the city centre the last decade with monuments to the social insecure like Dundrum S.C. being built.
Lets hope the american owners of clerys spend their remaining couple of years re buildimg the clerys experience before they inevitably cash in their inverstment?
Who will be running clerys by 2016?
Paddy McKillen? John Lewis? House of Frasier?
Extremely random fact of the week comes from Jack Russell:
Most chickens are right footed so the next time you get to pick which chicken leg you can eat, eat the left chances are its more tender. A bit of useless information for all journal readers.

I'll be back later to explain why testicles sometimes dissappear in cold weather.
A lot of people liked this video encouraging girls to dream about being engineers rather than princesses, with parents sharing their stories about their own kids. From Olivia Fitzgerald:
Toy companies need to become more creative when it comes to making toys for girls. The same old pink, plastic crap doesn't cut it any more. I have four-year-old boy and girl twins. The boys toys are great, and my daughter ends up playing with the so-called boys toys a lot of the time. She went through a phase of liking her dollies, but they never tire of toys like Lego, mecano, jigsaws. The robust, educational toys that challenge them are best.
Word of the week: Justin Devaney on the photograph (above  of the wild goat halfway up Carrauntoohil:
Excellent goatmanship.
Many people were baffled and shocked by the story about the three women discovered in a London home for more than three decades. From Zoe Ní Cholmáin:
Potentially sounds like the 30 year old British woman could be the daughter of one of the older women based on time in captivity. This is heartbreaking, I hope these women get justice and have help to move on from this. All the other unknown women in forced marriages living their lives like this – I hope this story helps some more women to ask for help.
Ireland has been named Europe's most entrepreneurial country – much to the surprise of some commenters. From John Mulvihill:
It is one thing to "start-up" but a totally different thing to "carry on" with the business. I applaud anyone that has the guts to try and start up a company as the fall can be pretty devastating, especially the longer it goes on. As a person who has limited experience in the area it I can tell you that venture capitalists usually invest in 10 start ups with the aim to get one to two of the businesses to succeed…what happens to the other 8 or 9? It really is sink or swim. There is no support in place from the government or any organisation to aid these start ups once a venture capitalist sees no future in it, this can be tough for anyone involved in the business. I guess anyone entering in on it should know the risks.
The 5 most popular comments this week
(Sean Dempsey/PA Wire)
1. First up this week, Dermot O Dwyer had the most popular comment of the week with 1,891 thumbs up for his post about the three women found as part of a slavery investigation in London:
Its one fcuked up world we live in…At least some good news for three families…
2. Next up, there were 1,663 thumbs up for TheLoneHurler for this comment on the column about hitting children:
I find it upsetting that there is even a thought of banning slapping. A slap, yes. We are not talking about making punch-bags out of kids.

It's the do-gooders like you that allow the most anti-social kids to become what they are.
3. Colm Keaveney TD was close behind with 1,661 thumbs up for his post about Labour Senator Jimmy Harte who was found with serious head injuries in Dublin last weekend:
Senator Jimmy Harte stayed while working in Dublin in a family owned property in this area. Furthermore he has a family in a very distressed state at his bedside. He is a doting father and a committed family person. If this happened to your father how would you like to see such needless and unnecessary commentary.
4. Buzz Killington got 1,478 green thumbs for this comment on the article about a petition for a judge to step down after he gave a suspended sentence to a man found with 7,000 indecent images of children:
Good God. Why is he so lenient with sex offenders!!
5. Last but not least, Linda Fegan was not impressed with the headline on an article that ran last weekend about comedian Brendan Grace and got 1,352 thumbs up for this comment:
Misleading title yet again, going downhill very fast