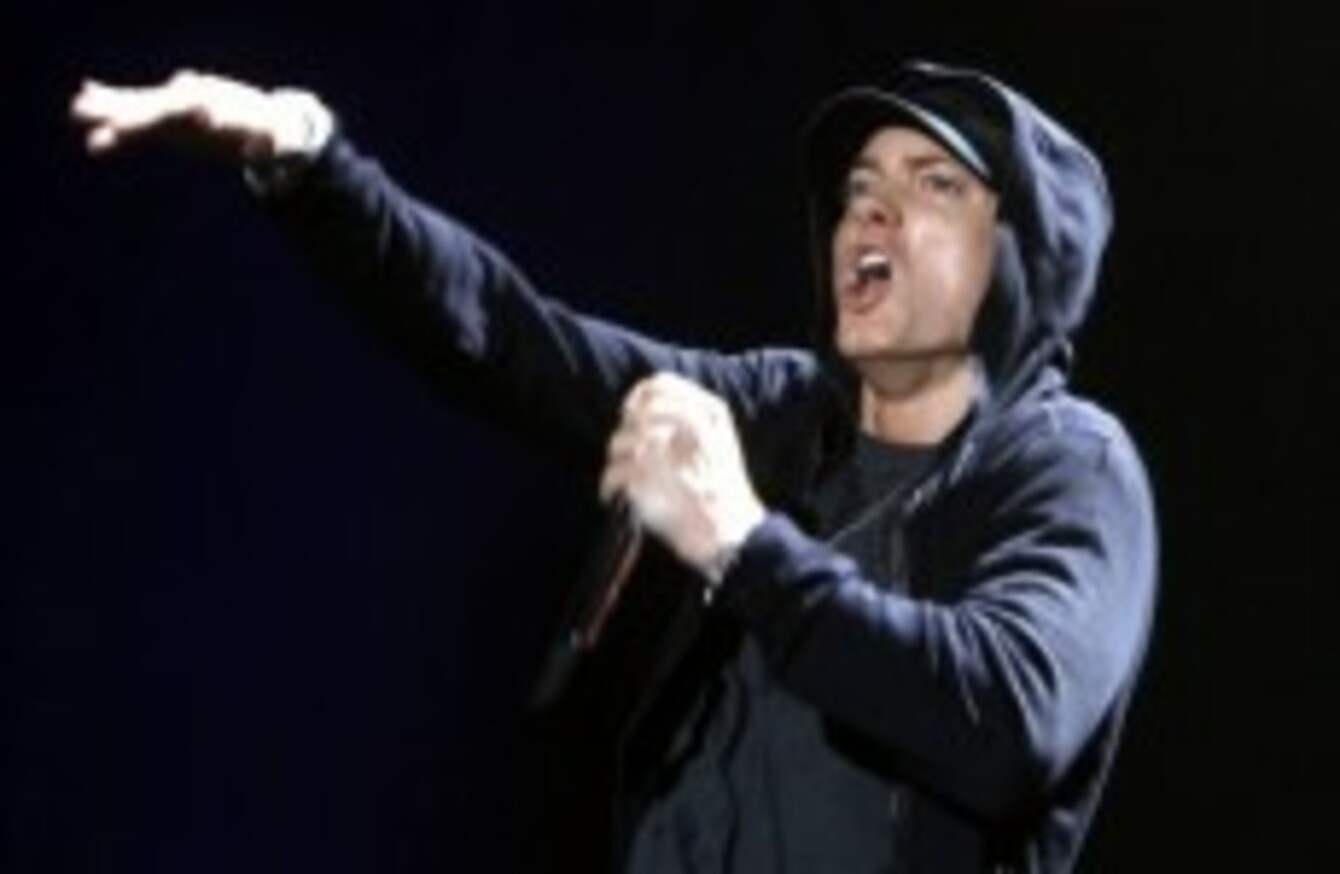 Eminem performing at Yankee Stadium in 2010
Image: AP Photo/Jason DeCrow
Eminem performing at Yankee Stadium in 2010
Image: AP Photo/Jason DeCrow
THE MAN TASKED with keeping concert-goers safe at tomorrow's Eminem gig at Slane Castle has warned that no alcohol will be allowed be brought off tour buses or in the concert venue.
Over 70,000 people are expected to descend on the County Meath venue to see the Real Slim Shady, but Superintendent Michael Devine says that revellers will not be allowed even one slim shandy on the walk from the bus to the castle.
"We will have over 750 gardaí on duty from this evening to Sunday morning," Devine, who said that he wasn't a fan of the Detroit rapper, told RTÉ's Morning Ireland show.
"We would advise people to use public transport as the easiest access to Slane is through public transport.
We would ask people not to bring significant amounts of alcohol and not to arrive in an overly intoxicated state.
"We've had private buses arrive here with people carrying slabs of various beverages. We will be not entertaining that at all. We will be adopting a robust policy on that."
Devine said that those who do bring alcohol will not be allowed take it from their buses, adding that it could be consumed at home.
Concert-goers will be subject to three searches on the way into the venue, with an extra search point on the Dublin Road.
Devine said that while the nature of the gig is "different", the crowd did not make gardaí wary.
"The numbers would not be different, but you would have a different type of patron. They're probably more robust in their approach to the activities that go with the music. In that regard, things can get awkward, but other than that, there is no difference."