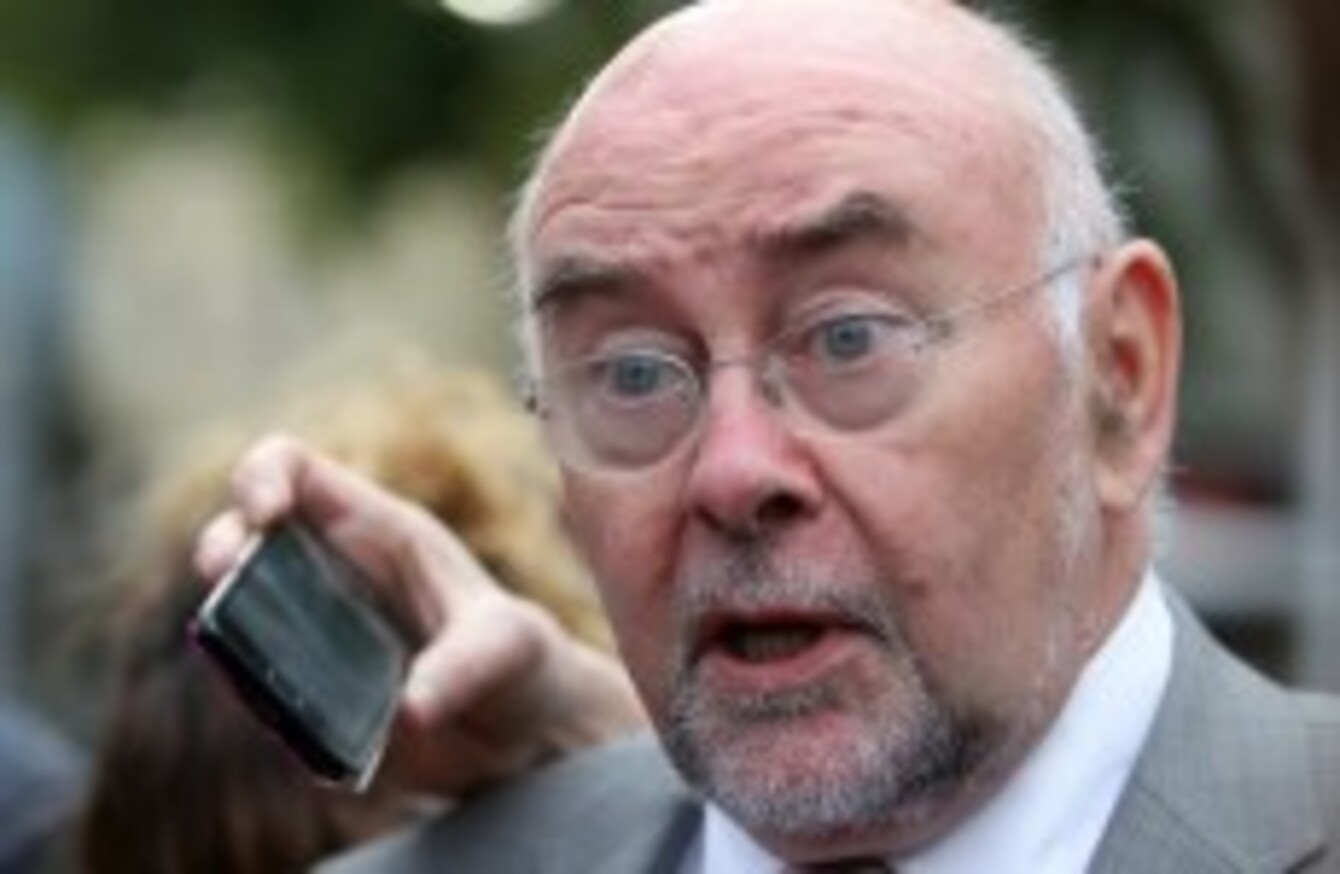 Ruairí Quinn
Image: Photocall Ireland
Ruairí Quinn
Image: Photocall Ireland
Updated 23.06pm
EDUCATION MINISTER RUAIRÍ Quinn has called on the board members of the Central Remedial Clinic (CRC) to resign in the wake of revelations that some senior executives salaries were topped up through charitable donations made to the clinic.
His Labour colleague, Social Protection Minister Joan Burton has described the claims as "extremely disturbing" and said that the CRC needed to clarify its position in relation to fundraising.
"I am sure there is a huge amount of concern about the revelations, because charitable donations are not meant to fund lavish salaries, way in excess of what the Taoiseach of the country is earning," she said at the Labour conference in Killarney tonight.
Earlier, Quinn told RTÉs Drivetime that disclosures of charitable funds being used for top-ups at a time when the CRC has been cutting services for children and adults with physical disabilities are "utterly unacceptable".
He added:
Everyone in the public sector has had reductions of pay, and certainly there's been a pay cap that voluntary organisations that receive substantial money from the taxpayer through the relevant government departments are not an exception to that rule.
He said that Ministers Brendan Howlin and Michael Noonan have made that "very clear", adding that if the board refused to step down and payments of this kind continued, then there would be "consequential actions".
Burton said that issues needed to be clarified and added: "I think they need to produce full accounting details and records and information in relation to it and where it's inappropriate I would certainly hope to see them change or modify that."
The ministers' comments come just a day after Shane Ross TD called for the board's resignation, stating they used the funds to "line the pockets of its top earners".
Finian McGrath, whose constituency the CRC is in, told RTE's Six One News that he was "appalled" and "gutted" adding: "We need a clean out of the board and directors".
He said a fresh start is needed for the CRC if it is going to be saved from the negative publicity.
- additional reporting Hugh O'Connell