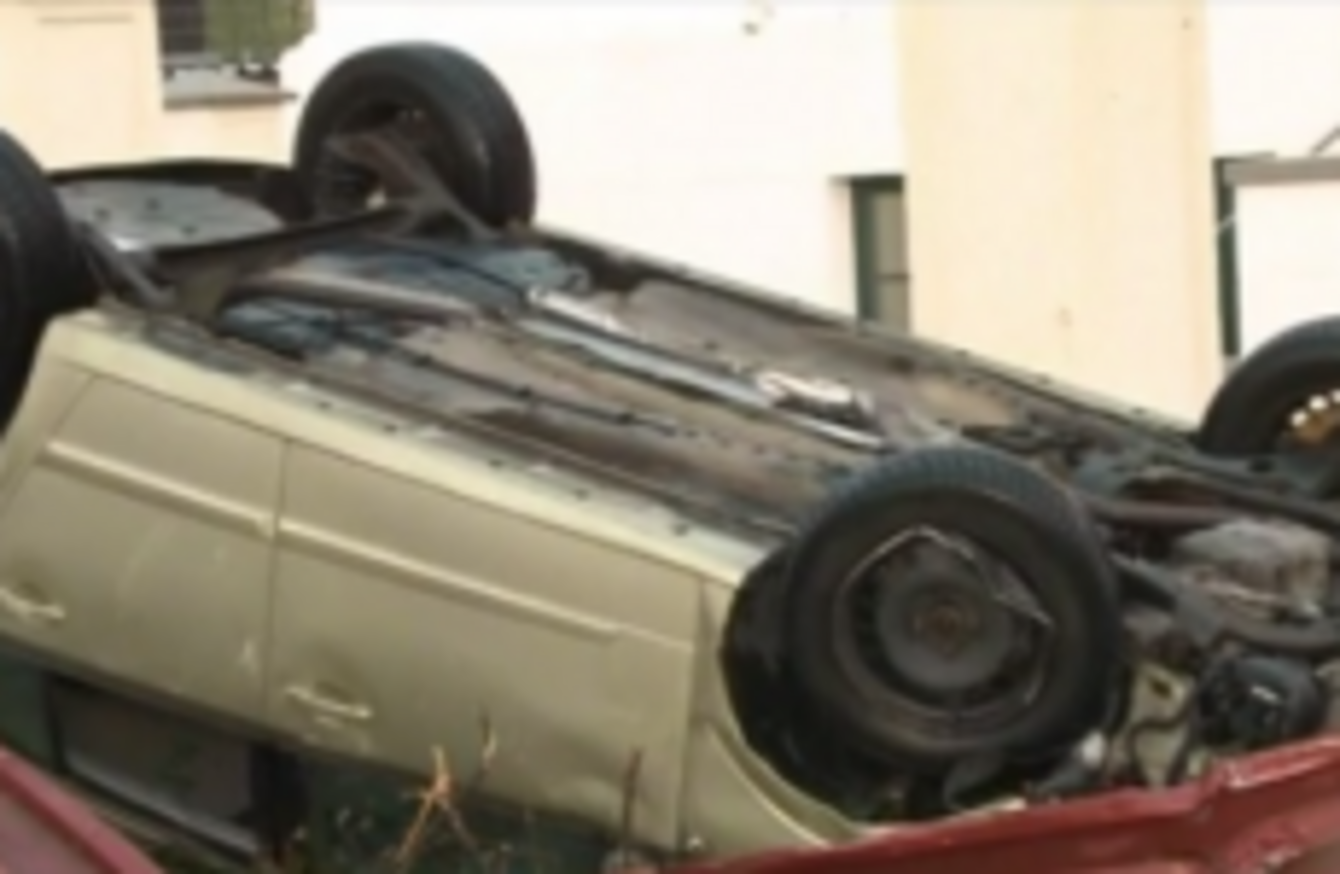 Image: Screengrab via BBC
Image: Screengrab via BBC
A TORNADO IN Germany has killed a 26-year-old man and left his pregnant girlfriend injured.
It's understood the man died after trees and branches were blown across roads in Hamburg, trapping people in their cars.
Witnesses say the tornado picked up cars in Buetzow and BBC reports that at least 30 people have been injured.
Roofs have been ripped from buildings, including a hospital which was partially evacuated.
Bus and train serves have also been halted, causing traffic chaos.
Winds of 119km/h were reported in Geilenkirchen.