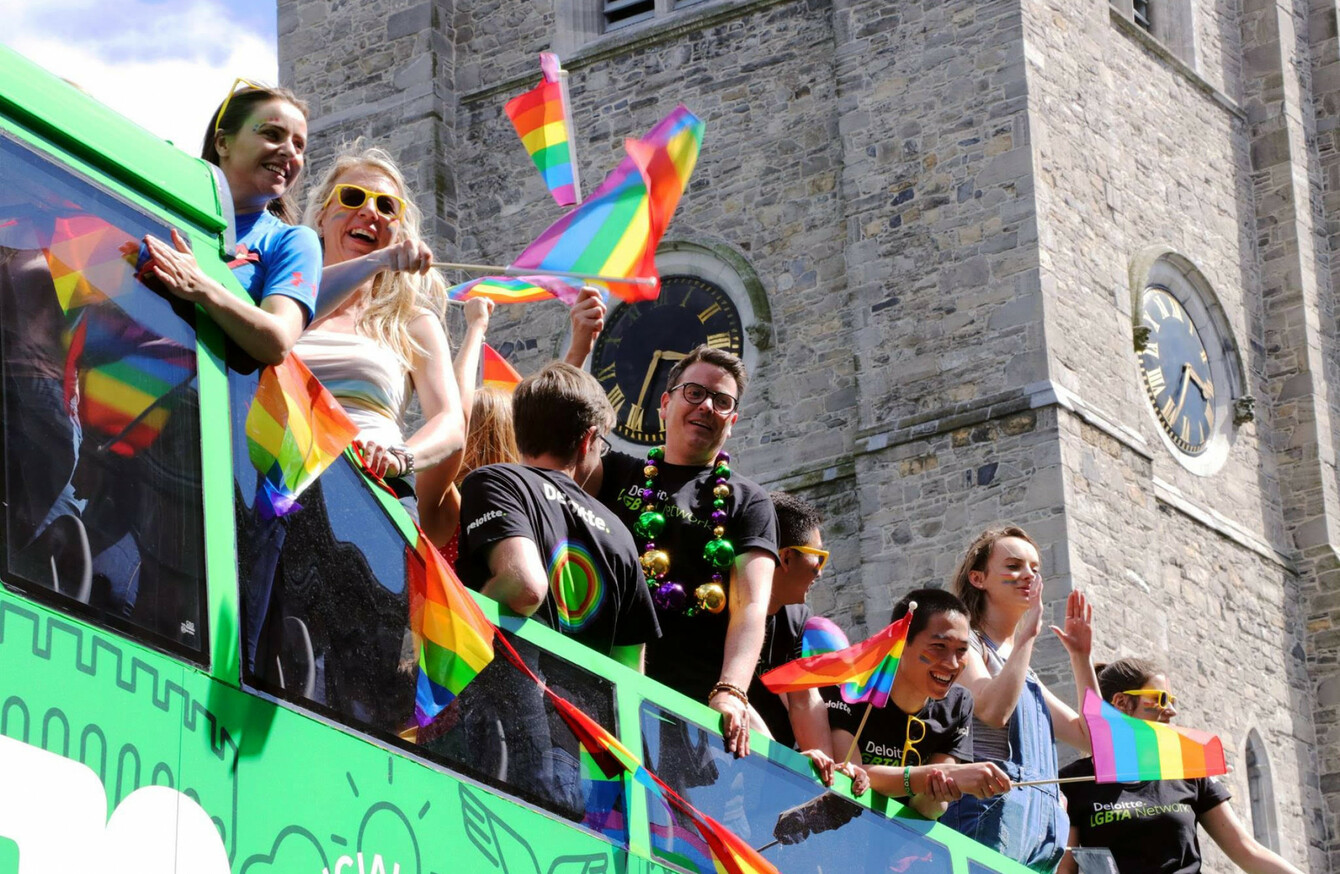 Deloitte employees celebrate Pride
Image: Provision
Deloitte employees celebrate Pride
Image: Provision
THIS WEEK, Torunn Dahl is meeting future graduates to talk about Deloitte's diversity and inclusion activities.
She is also meeting partners across the business; finalising the company's first International Men's Day celebration, while also starting to plan their International Women's Day celebrations for next year. Not bad for someone only a month into the job.
Torunn, who is the company's Head of Employee Relations, Engagement, Diversity & Inclusion, relishes the challenge. "I'm still learning a lot and getting to know my many stakeholders, so time is the biggest challenge," she tells us. "There is so much to do in the whole area of culture, engagement and inclusion that it's very exciting."
Torunn was hired by Deloitte to ensure that the company has the right policies, processes and practices in place to attract, develop and retain staff. A Diversity and Inclusion Council as well as several employee resource groups (a Women's Initiative, LGBTA Group, International Culture Council) oversee and stress-test the company's policies to make sure they are fit for purpose.
In practice, Torunn says, her job is about ensuring that the Deloitte culture is one where everyone can thrive and be productive, regardless of who they are. "I've learnt so much – and I'm still learning," she says. Here, Torunn shares some of the nuggets of wisdom she's picked up to date.
For me, it's all about learning as you go. I've made plenty of mistakes but have learnt lots each time.
There is no one route to any career or role, and with 40-plus years to work, don't fixate on climbing the ladder too quickly.
Build and maintain your network. It takes time and effort but a lot of opportunities have happened for me as a result of the connections I've made over the years.
Accept that failure can happen. I've had a few amazing colleagues and one in particular stands out for his supportive approach. On one occasion, new into a role, I was having a confidence crisis and he said: "The worst that can happen is that you fail. If you do, then we'll fix it." His ability to articulate that I might fail and to accept that was liberating, alongside his promise to support fixing it.
Learn to recognise unconscious biases. We have seen significant social change in Ireland in recent years. In order to attract the best people, regardless of their background, you have to be committed to recognising and interrupting unconscious biases. Having suitable policies in place is a key starting point for creating work environments where everyone can be themselves.