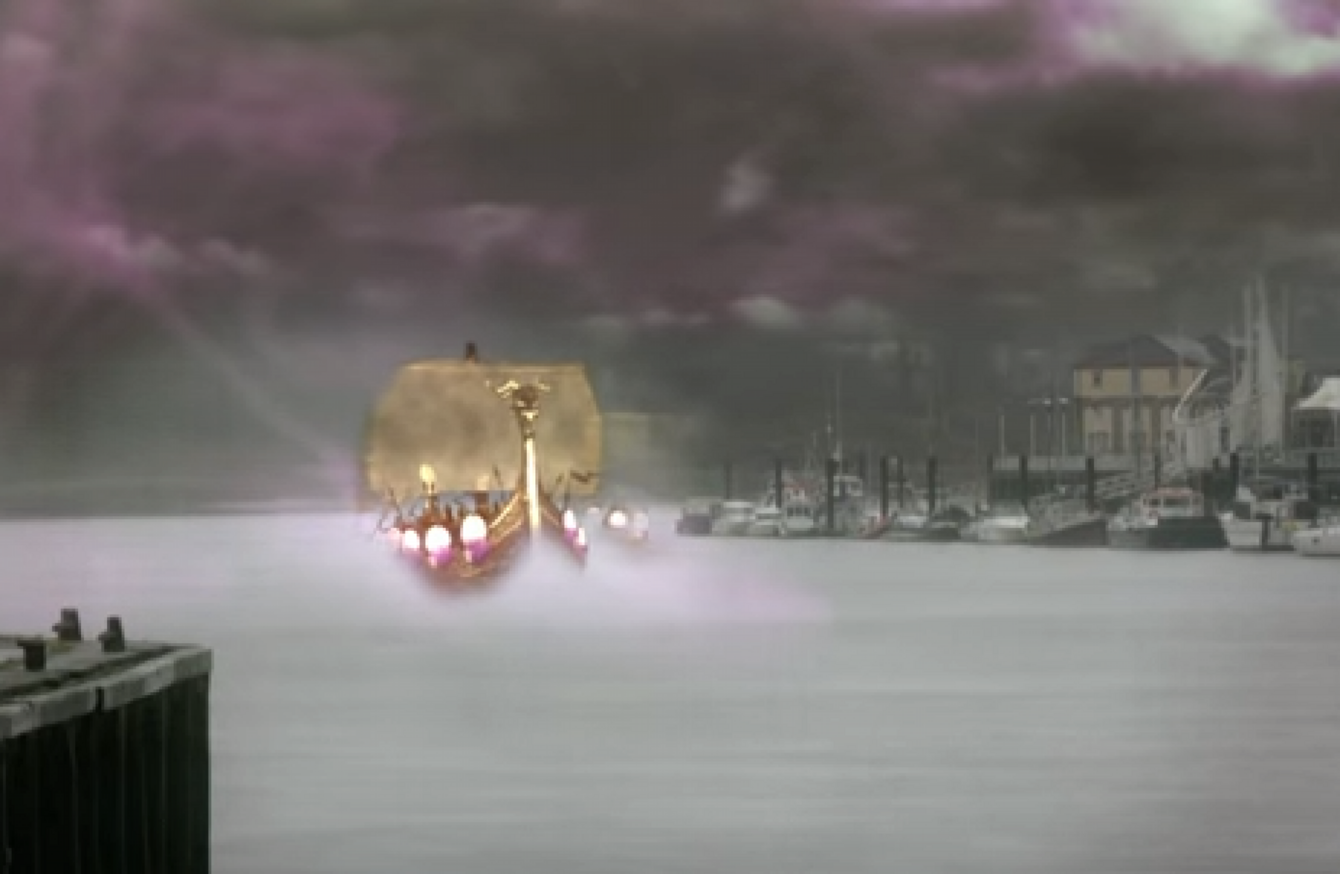 A still from Tourism Ireland promotional video Ireland's Ancient East.
A still from Tourism Ireland promotional video Ireland's Ancient East.
TOURISM IRELAND IS gearing up for what it says will be another record-breaking year in 2016.
The all-island body has predicted that 8.2 million visitors will travel here next year – a 4% increase on 2015.
Launching its 2016 marketing plans, Tourism Ireland said that new flight routes, the so-called Ireland "brand" and favourable exchange rates for the dollar and sterling will be key in attracting tourists.
A new video campaign, Ireland's Ancient East, will be among the ads launched in 23 markets around the world in January, it said.
The campaign will promote 5,000 years of history in the south and east, encouraging visitors to "get off the beaten track" and "see, hear, touch and feel the imprints of the millennia of settlers".
Source: FailteIrelandTV/YouTube
A Breath of Fresh Air – the recently launched video encouraging people to visit Dublin – will also be shown in major markets throughout the year, the agency said.
The CEO of Tourism Ireland, Niall Gibbons, said it intends to capitalise on travel bible Lonely Planet's 2016 list, which named Dublin as the third best city in the world to visit next year.
Source: visitdublin/YouTube
Tourism chiefs also plan to take advantage of the release of Star Wars: The Force Awakens – which was partly filmed in Skellig Michael – to highlight the south-west region as a destination.
Tourism is expected to deliver around €4.4 billion to the Irish economy in 2016 – 5% more than this year.
New flight routes to Ireland due to be introduced next year include three new Aer Lingus transatlantic flights to Dublin from Los Angeles, Hartford (Connecticut) and Newark (New Jersey).
Aer Lingus will also launch services from Pisa and Montpelier to Dublin and from Düsseldorf to Cork in 2016.
Other new routes in the pipeline include:
Flybe flights from Edinburgh and Birmingham to Knock,
CityJet flights from Nantes and La Rochelle to Cork,
An Iberia Express flight between Madrid and Cork.