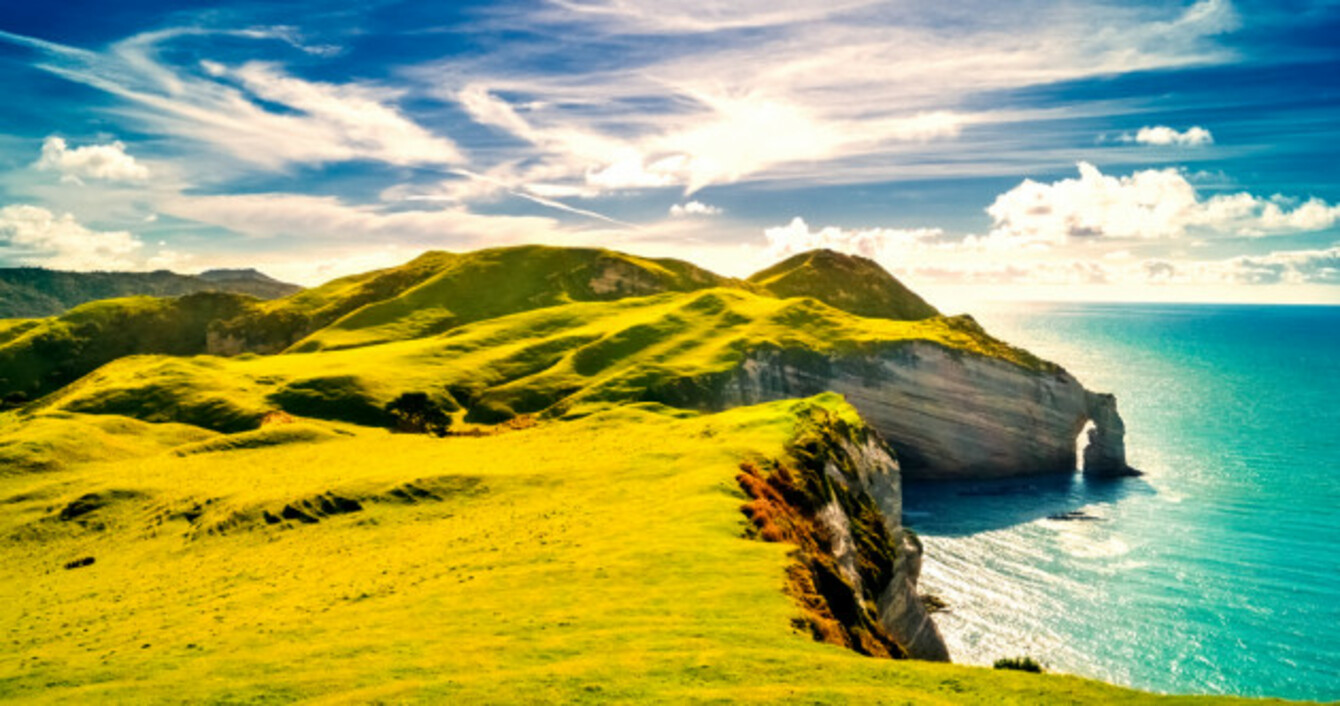 While overall visitor numbers to Ireland are up, there was a decline in tourist numbers in July.
Image: Shutterstock/LaMiaFotografia
While overall visitor numbers to Ireland are up, there was a decline in tourist numbers in July.
Image: Shutterstock/LaMiaFotografia
TOURISM IRELAND HAS said it is concerned about the fall-off in visitor numbers to Ireland in one of the busiest months of the summer.
The latest tourism statistics released by the Central Statistics Office show that while there has been a 3.8% boost in overall overseas visitors from January to July, there was a decline in tourists visiting Ireland in July.
Though July is typically one of the busiest months for visitors, the latest figures show there was a 1.1% decline in tourist numbers last month.
"It is definitely something we are concerned about… it is a worry," said a spokesperson for the organisation which is responsible for promoting Ireland as a holiday destination.
One of Ireland's biggest tourism markets has also been impacted, with trips by those resident in Britain decreasing by 3.8% to 978,700 from May to July.
In total, visitor numbers from Britain decreased by 6.2% from January to July of this year.
CEO of Tourism Ireland, Niall Gibbons blames the fall-off in the numbers on the "very real" challenge of currency fluctuation.
"The decline in the value of Sterling has made holidays and short breaks here more expensive for British visitors and economic uncertainty is undoubtedly making British travellers more cautious about their discretionary spending.
"This is impacting on travel to Ireland. Therefore, competitiveness and the value for money message are more important than ever in Britain right now," he said.
While there has been a dive in British visitor numbers, trips by residents of European countries other than Britain increased by 5.4% to 1,075,500 from May to July.
There has also been a significant boost in trips by those travelling from North America, which increased by 12.3% to 713,600 for the same period. However, Gibbons said they cannot be complacent, with July growth for that market only up 4%.
American visitors 
"While North America and our long-haul markets continue to perform well, the double-digit growth we've seen in the earlier months of 2017 has now slowed. Arrivals from North America are up 17.4% for January to July," he said.
Arrivals from mainland Europe grew by 4.3% from January to July, but there was a decrease in visitors of 2% for July.
Trips to Ireland from other areas such as Asia and Australia increased by 17.1% to 199,900 during the summer months.
Tourism Minister Shane Ross said he was pleased to see the ongoing strong performance in overseas visitors, but said he is concerned about the fall-off in British visitors.
"The performance of the British market remains a concern but I am confident that the efforts of both Tourism Ireland and Fáilte Ireland will help to minimise losses from this important market whilst at the same time encouraging and facilitating visitors from other sources," he said.
Paul Kelly, CEO of Fáilte Ireland said that while he welcomes the growth in US visitors "we need to be conscious that, historically, US visitor numbers have been more volatile and can go down more quickly, therefore we need to keep driving growth in the UK and Europe as well as other markets".
In order to prevent a further reduction in numbers, he said it is imperative that those in the industry keep a tight focus on competitiveness.
#Open journalism No news is bad news Support The Journal

Your contributions will help us continue to deliver the stories that are important to you

Support us now
Ireland must remain good value for money 
"The industry must also step up to the plate and ensure that an Irish visit remains good value. If we were to lose our reputation as a good value destination, it may take us years to recover it," he said.
Threat of Brexit 
Eoghan O'Mara Walsh, chief executive of the Irish Tourism Industry Confederation (ITIC), the representative group for Irish tourism, said the latest travel figures are further confirmation that Brexit has already become a real problem for Irish tourism, adding:
With 228,600 people working in the sector throughout Ireland, too many jobs are at stake to take tourism for granted.
Meanwhile, the Irish Hotels Federation (IHF) said the industry faces significant risks associated with Brexit due to the continued economic uncertainty and the marked fall in the exchange rate, with regional tourism likely to be hit hardest.
The lack of hotel rooms, particularly in the capital, is an issue, said Tourism Ireland.
"There are fewer hotels in Dublin… demand is outstripping supply," said the group's spokesperson, who said this won't be resolved until at least 2019.
Tourism Ireland said it does have a plan of action to win back visitors. It will soon be pushing campaigns which are price-led and show Ireland as being a value for money destination.
Gibbons said it will be placing a greater focus on a "culturally curious'"audience, who are less impacted by currency fluctuations.
"We are also undertaking an expanded partnership programme with airlines, ferry operators and tour operators, communicating a strong price-led message," he said.