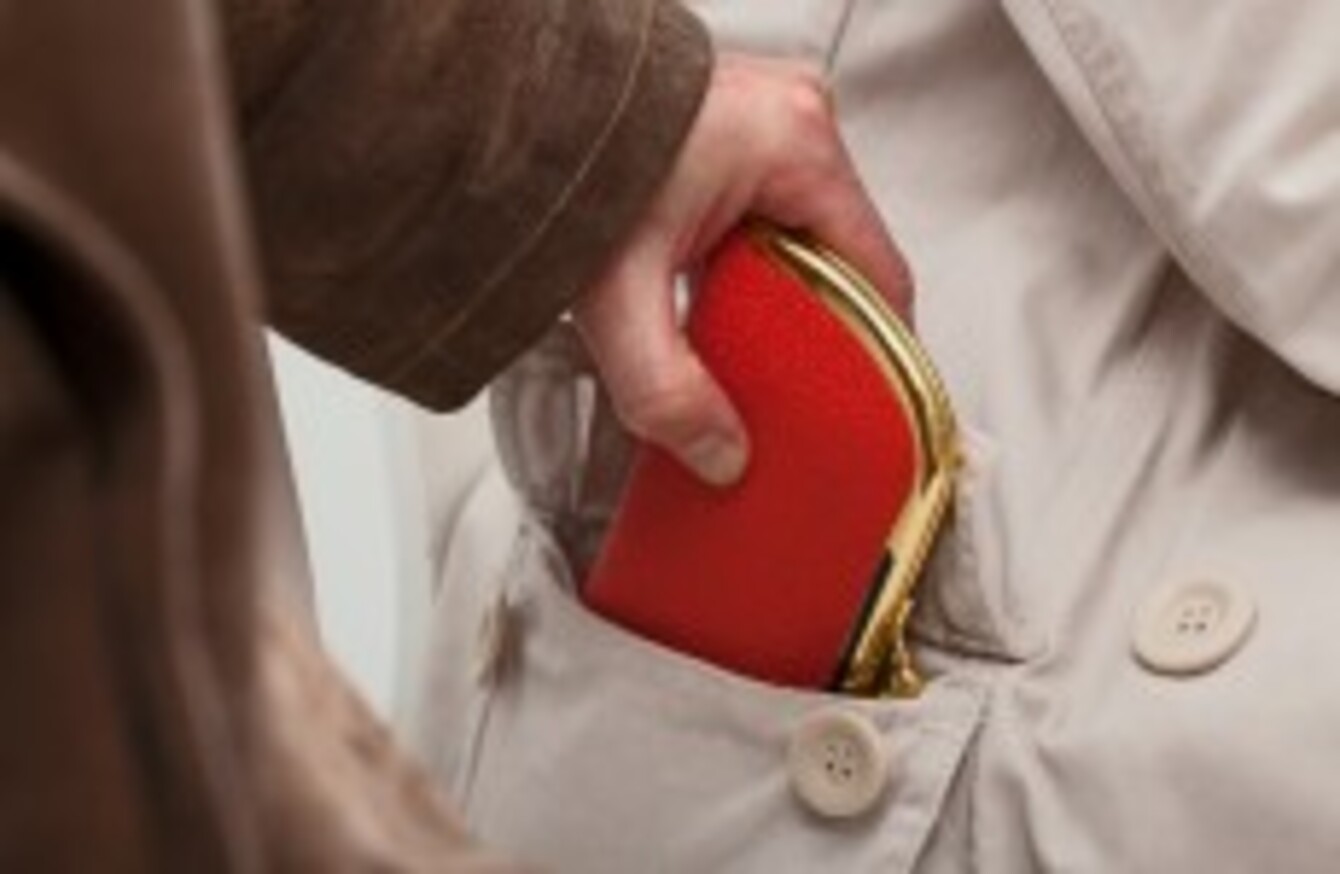 Image: Shutterstock/Photographee.eu
Image: Shutterstock/Photographee.eu
MORE THAN 700 tourists reported they were mugged in Ireland last year.
The figures, which were released by the Irish Tourist Assistance Service (ITAS), show that Germans were most affected, followed by French, American, Italian, British and Spanish tourists.
The victims tended to be women aged between 17-25.
Of the 726 crimes reported, just over half (52%) related to pick-pocketing. The majority of the incidents happened between 2-6pm in Dublin city centre.
The figures are only representative of those who were referred to the ITAS, so the overall number of tourists mugged is likely to be much higher.
Fianna Fáil's Justice Spokesperson Niall Collins raised the issue in the Dáil today.
He said the figures "will come as no surprise to the people who live and work in Dublin and have seen first-hand the surge in criminal activity in the city".
They have become all too familiar with the sickening sight of blatant drug dealing and drug-related crime on the boardwalk along the Liffey, on the main thoroughfares in town and on public transport through the city. Tourists are exposed to this the minute they arrive in the city centre at any time of the day or night.
Collins accused the government of ignoring the "spiralling level of drug related crime in Dublin", and said more gardaí are needed on the streets.
He went on to ask Justice Minister Frances Fitzgerald to take a walk with him through Dublin city centre "to see for herself the shocking level of crime and anti-social behaviour and the threats facing tourists and Dubliners on a daily basis".
'Very much aware of crime'
Fitzgerald was not present in the Dáil at the time, due to a prior commitment. Junior Minister Ann Phelan spoke on her behalf.
Phelan told Collins that policing strategy in Dublin city centre and elsewhere, and the deployment of relevant Garda resources, is "a matter for the Garda authorities".
"However, the minister is committed to supporting An Garda Síochána in providing a strong, visible policing presence throughout the country, to help reduce crime, including crimes committed against tourists," she stated.
Phelan said Fitzgerald is "very much aware of the impact of crime and related anti-social behaviour in the city centre area", and met with business representatives in December to discuss crimes against tourists.
She added it is "unfortunately a fact that in any city such as Dublin, which attracts a large numbers of tourists, there will from time to time be incidences of crime against tourists".