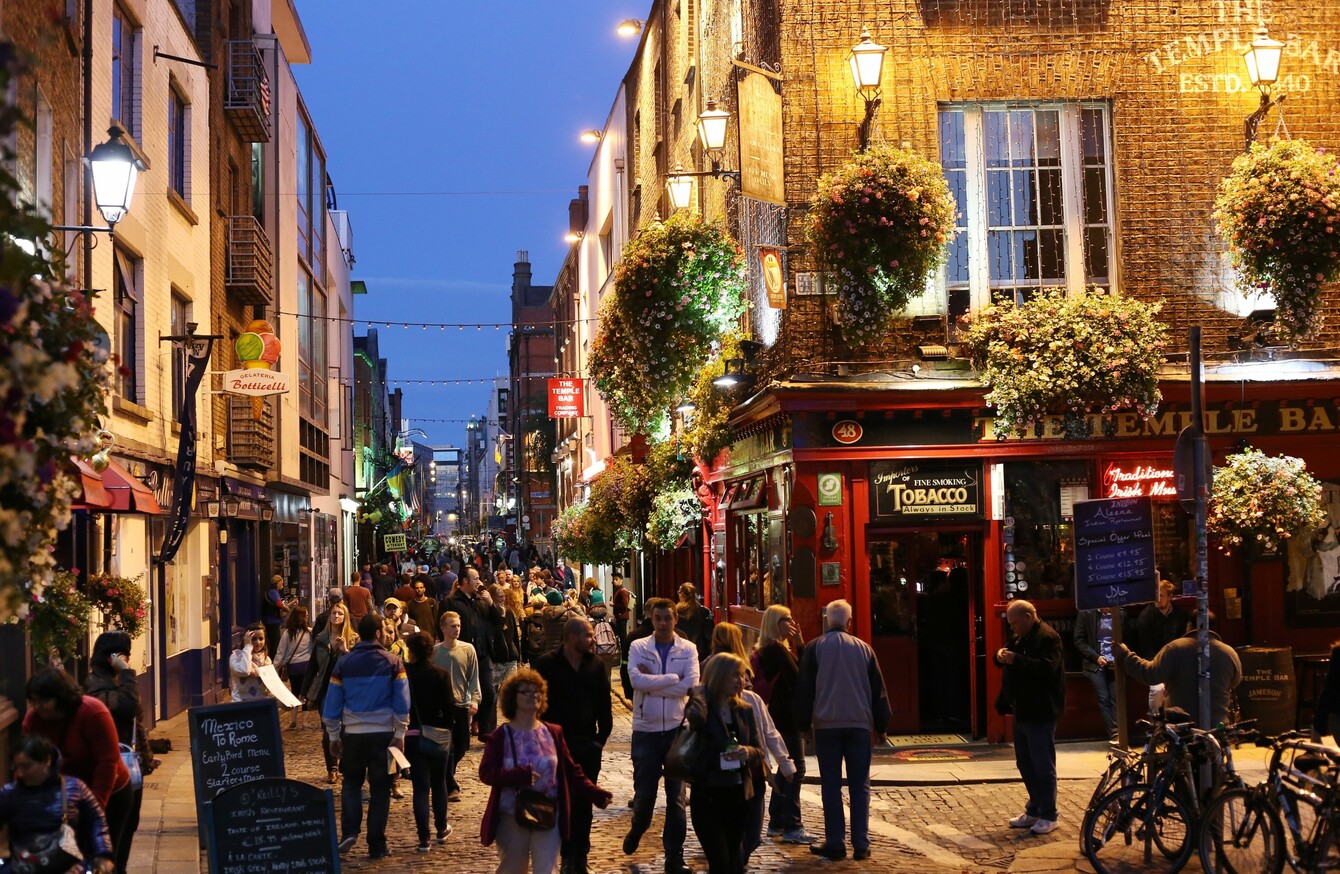 Image: Shutterstock/Tilman Ehrcke
Image: Shutterstock/Tilman Ehrcke
MORE TOURISTS HAVE visited Ireland in 2016 than ever before, as new CSO stats show a 11.6% increase in overseas visits to the country between January and October.
So far this year, 8.2 million people have made trips here with high growth coming from the UK, North America and mainland Europe.
Despite the fact that the country is now on course for nine million tourists this year, Fáilte Ireland's CEO Shaun Quinn urged caution and warned against complacency in the sector.
He said: "However, unexpected events during the year – such as Brexit – serve as a warning that we can take nothing in life for granted and are a good antidote to any creeping complacency in the tourism sector.
"Given that such volatility can occur in two of our biggest overseas visitor markets underlines the reality that future growth is not guaranteed and must be fought for."
He added that the further potential that exists in the European market must be focused on.
This sentiment was shared recently by Ryanair's chief marketing officer, Kenny Jacobs, who warned of the "massive over-dependence on visitors from the US and the UK".
He said that Irish tourism chiefs should spend more advertising money on growing European markets.
Nonetheless, it was the best period on record for visitors for the first 10 months of the year, building on strong numbers in the first half of 2016.
From January to October this year, tourism from:
Mainland Europe grew by 9.8%
North America rose 18%, and
UK increased by 11.9%
Between August and October, alone, the number of visitors from North America was 22% higher than last year, and more than 830,000 tourists visited Ireland in October.
The only fall in visitors came from the rest of the world (excluding North America), which decreased by 1.4% for the three months from August to October.
Tourism Ireland's CEO Niall Gibbons said that it was "clear that 2016 will be another record-breaking year for Irish tourism". He added that a series of campaigns underway would continue the momentum into 2017.
Minister for Transport, Tourism and Sport, Shane Ross was also positive about the figures, indicating that they were "particularly positive following the outcome of the UK referendum".
He added that his department would work with tourist agencies to monitor Ireland's competitiveness as a tourist destination and assist in "responding to changing conditions".
Wild Atlantic Way
In other good news for the tourism industry, the Wild Atlantic Way has received a commendation at the Landscape Institute's Awards 2016, held in London.
The award recognises innovative projects that have shaped, restored and protected the natural and built environment.
The head of the Wild Atlantic Way at Fáilte Ireland, Fiona Monaghan said: "Of course the ultimate award for the route will be sustained growth in visitors and revenue over the next few years [...] Now, along with today's commendation, the Wild Atlantic Way is getting great exposure in London by being showcased in the Institute's exhibition until the end of the year."