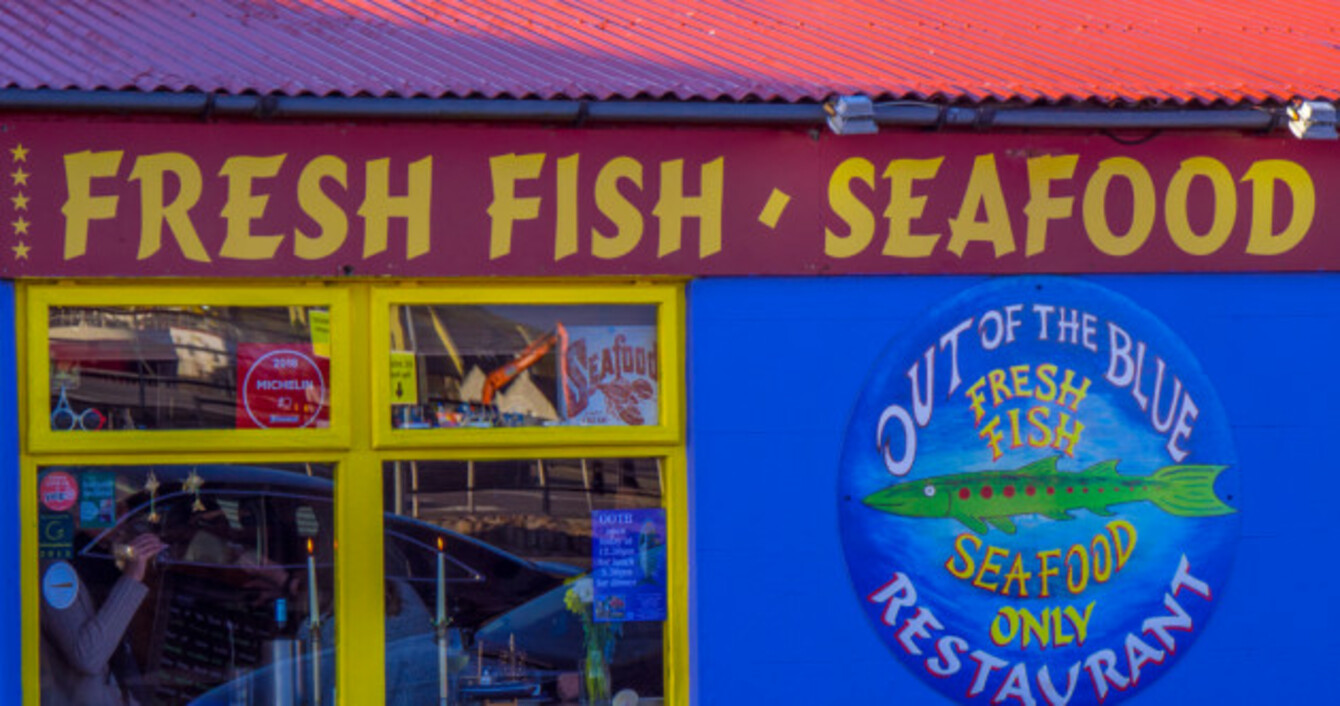 Image: Shutterstock
Image: Shutterstock
IT'S THE MIDDLE of May, and towns and villages around the country are rejoicing. Why? Because tourist season is nigh, of course.
After what seemed like a never ending winter, pubs, restaurants, hotels, and all sorts of tourist-dependent businesses across the country are welcoming visitors with open arms.
Towns like Bundoran, Lahinch and Dingle are heavily dependent on the tourist trade when visitors descend on them to breathe in the sea air, slurp some ice-creams, and enjoy a few scoops. So how do they survive during the off-peak season when numbers begin to dwindle?
Michael Vaughan works in Vaughan Lodge, a four-star family-run boutique hotel in Lahinch. He is the fourth generation of his family to live in Lahinch and work in seasonal hospitality.
According to Vaughan, the Co Clare village is unrecognisable during high summer.
"Lahinch has a permanent population of around 700 but in July this swells to around 7,000 with all the summer houses, caravans and mobile homes and tourist accommodation filling up," he says.
"It's a bit of a change as the character of the town changes with the influx of holidaymakers and regular summer citizens and the locals disappear into the ether," he adds. "It doesn't feel like our village at all in the summer."
"There is a vibrancy to the place in summer just after the month of June but it disappears again at the last week of August."
Randy Lewis, the owner of café Randaddy's, agrees.
"August to September drops by 65% in one day," he says of tourist numbers. "It's massive. I've travelled a lot of places in the world, but I've never seen anything quite like Lahinch when it comes to seasonality."
The seasonality makes sense when you consider that most people travel to Lahinch to surf.
Ben Bennett has been running Ben's Surf Clinic since 2004. There, he offers lessons to beginners and experienced surfers alike. Additionally, he runs an adventure centre with indoor climbing, archery, and more.
Bennett agrees that the period from May to September is the busiest for the town, but notes an improvement over the last few winters.
"It has been busier in the last few years, with some businesses that used to close staying open all year round now,"  he says.
"We are definitely busier than ever this winter due to our indoor facilities but also because surfers know the winter is the best time to surf and we work with lots of experienced surfers as well as beginners where other schools shut down," he says.
All three businesses agree on the necessity of adapting to the low season in order to survive. For instance, Randaddy's closes for approximately six weeks a year and operates with a lean staff during the low season. The same goes for Vaughan Lodge, which employs fifteen staff for seven months a year.
"In the low season you have to be as flexible as you can be," says Bennett. "Even though the numbers are small, it's important to keep the business open and encourage people to come to the area."
For Bennett, that has meant upgrading to a building with hot showers and indoor changing rooms, and offering quality winter wet suits. Meanwhile, the adventure centre provides activities that aren't reliant on sunshine.
That's not to say the rain is always off-putting. For some, especially surfers, it's part of the draw.
"The last few winters there have been more visitors around and their attitude is one of expectancy," he said.
They want to see the storms, wind and rain, and get on with enjoying themselves.
Like Lahinch, Bundoran is beloved among surfers. Indeed, the Donegal town is due to host Sea Sessions, the long-running music and surfing festival, next month.
But how does it manage during the long winter months?
Kevin Cassidy works in The Chasin' Bull, a popular bar and music venue in the town. He credits The Wild Atlantic Way with increased tourism throughout the year.
"As well as broadening the surfing community it has allowed us to have tours over from America, Germany and France, to name but a few," he says.
"It's had an amazing impact on the town and, paired with the great work done from our own tourism board, it has led to a much more interesting Bundoran."
"Having grown up in the town myself and seeing the effects of the recession and credit crunch I'm hugely appreciative of the difference its made to this town for the better."
But that's not to say that everyone in the town has felt its impact.
Nicola Gavigan runs The Bird's Nest, a pub and country music venue. Outside of the summer months, she says it can be a struggle.
"We are busy at weekends the rest of year and bank holidays but Monday to Friday is very quiet," she says. "We have a darts and pool team in the local leagues during the winter."
During the rest of year it's hard to keep head above water. It's only that it's family working that we can stay open.
In recent years, Dingle has successfully transformed itself from a summer destination into a year-round destination. Whether it's down to Other Voices or Star Wars, the peninsula is now a destination for all seasons.
"With the exception of a few weeks in November and January, Dingle is fortunate enough to enjoy a consistent flow of visitors to the area throughout the year," confirms Michelle Guilfoyle of Dingle Distillery, which runs visitor tours all year round.
Publican Michael Murphy agrees. "I have noticed the off season getting shorter and shorter," he says.
In 2013, Murphy was working in the UK as a town planner and planning consultant when his father passed away suddenly. His mother had died three years previously and there was business to be taken care of at home in Dingle, Co Kerry.
"I decided then that I should move home," he says. "We had a farm and I don't have any siblings so I had to take care of all that and the paperwork."
His grandparents had run a pub called Kennedy's in the town for many years, but the pub closed in the 1980s. Murphy had always envisaged reopening it down the line and decided to take the leap in 2014.
"Bills had to be paid and I had a licensed premises so on the June Bank Holiday weekend in 2014, we cracked open the doors at 6pm and Kennedy's in its current form was established," he recalls.
Going from town planner to publican was quite a career change, and Murphy had some doubts in that first year. But he quickly adapted and hasn't looked back since.
He says that the town has evolved and adapted over the past few years with new businesses and festivals popping up left and right.
You have amazing people here, starting new business and not afraid to have a go at something new. It's great to see so many young people involved. I think it brings in new blood and new ideas, therefore Dingle is continually changing with the times. I think this is why Dingle strikes a great balance between tradition and modernity.
Festivals have a huge impact on the area and the town. Dingle Film Festival is on in March. Féile na Bealtaine is a cultural whirlwind of events. Then you're into the summer and it's all go. The Adventure Race in June, Dingle Races in August, Dingle Marathon in September, the Dingle Food Festival in October and Other Voices at the start of December. So it's nearly a year round place to visit.
This ensures that quiet nights are few and far between.
"Thankfully there has not been one night when we haven't had some people in," he says. "Don't get me wrong. On the odd night February, you might only have a handful of people in, but you learn how to deal with that."
That said, you still have to be careful and not take what you have for granted. I am always sure to budget for the quiet times, because it does calm down come November and January/February. Bills need to be paid in these months, too.
It's a sentiment echoed by Michael Vaughan of Vaughan Lodge in Lahinch.
"There is a lot of pressure on business people in small seaside villages," he says."We have to pay twelve months of bills out of the takings of really only five months of solid business."
But it's not all bad. Winter offers time for contemplation, rejuvenation and renewal, say Vaughan and Murphy.
"If the main season is strong enough we don't mind the winter lull as it gives us time to be with family, to make the improvements to the business that are required and to take a rest having worked for every day between April and November," says Vaughan.
"Personally I like the winter," says Murphy. "There's nothing better than being able to for a walk back on Ventry Beach with it all to yourself. It's amazing."
Winter gives you time to think about what's next, for you, the business – life in general.