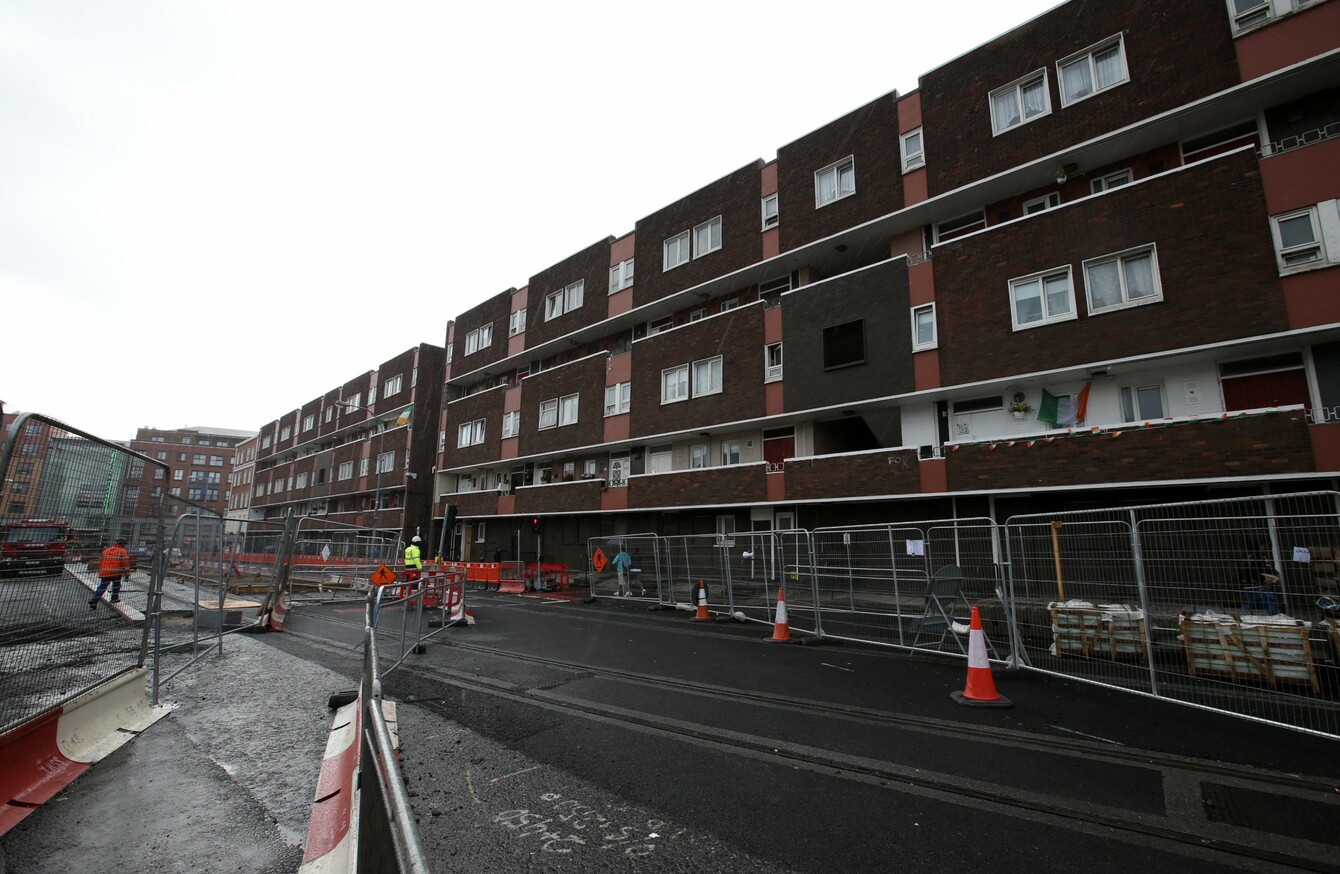 Image: Sam Boal/RollingNews.ie
Image: Sam Boal/RollingNews.ie
ELEVEN YEARS AGO, the residents of the Dominick Street Lower flats complex came together.
They wanted something simple: a bit of space and a nice place to live. The homes in the flats were showing signs of age, having been built in 1961.
On Wednesday, after 11 years, they were given good news: the Department of the Environment announced that €22 million had been secured from the Department of Public Expenditure to carry out the work.
A further €7 million will come from Dublin City Council, who are now working on the Part 8 process of planning and designing the development. The plan will be ready in months if deadlines are hit and signed off on in days using a pilot scheme designed to break the logjam in planning.
But for locals, the reality is that this isn't about funding or paperwork, it's about the community in which they live.
Residents' spokesperson Jerry Carney told TheJournal.ie that the fight "was never just about money, it was about was needed".
"When it becomes just a figure, you chase that. But you have to go everyone and anywhere you can.
These people have been patient and they've played the waiting game.
"The big thing for the residents is space. Because of this funding they'll have ease of access, health and safety."
What do they want?
Carney says that this campaign is not about getting anything beyond something what anyone else has.
For him and the residents, it's about a home.
"I remember reading before someone asked "what are they looking for?". They're just looking for somewhere decent to live. They just want to be at peace.
"It's a great community, there's a great camaraderie there."
With plenty of coverage of the north inner city in recent months, you get the sense that some good news is highly welcomed.
"Everywhere you go in the inner city, someone is related to someone. They do feel it.
We're inner city people, I'm an inner city person. We're all proud to be townies.
"Any community in the inner-city is still the same. They are what they are, there is nothing going to change that.
"Hopefully in the future all of (the violence) will fade and we can get on with our lives."