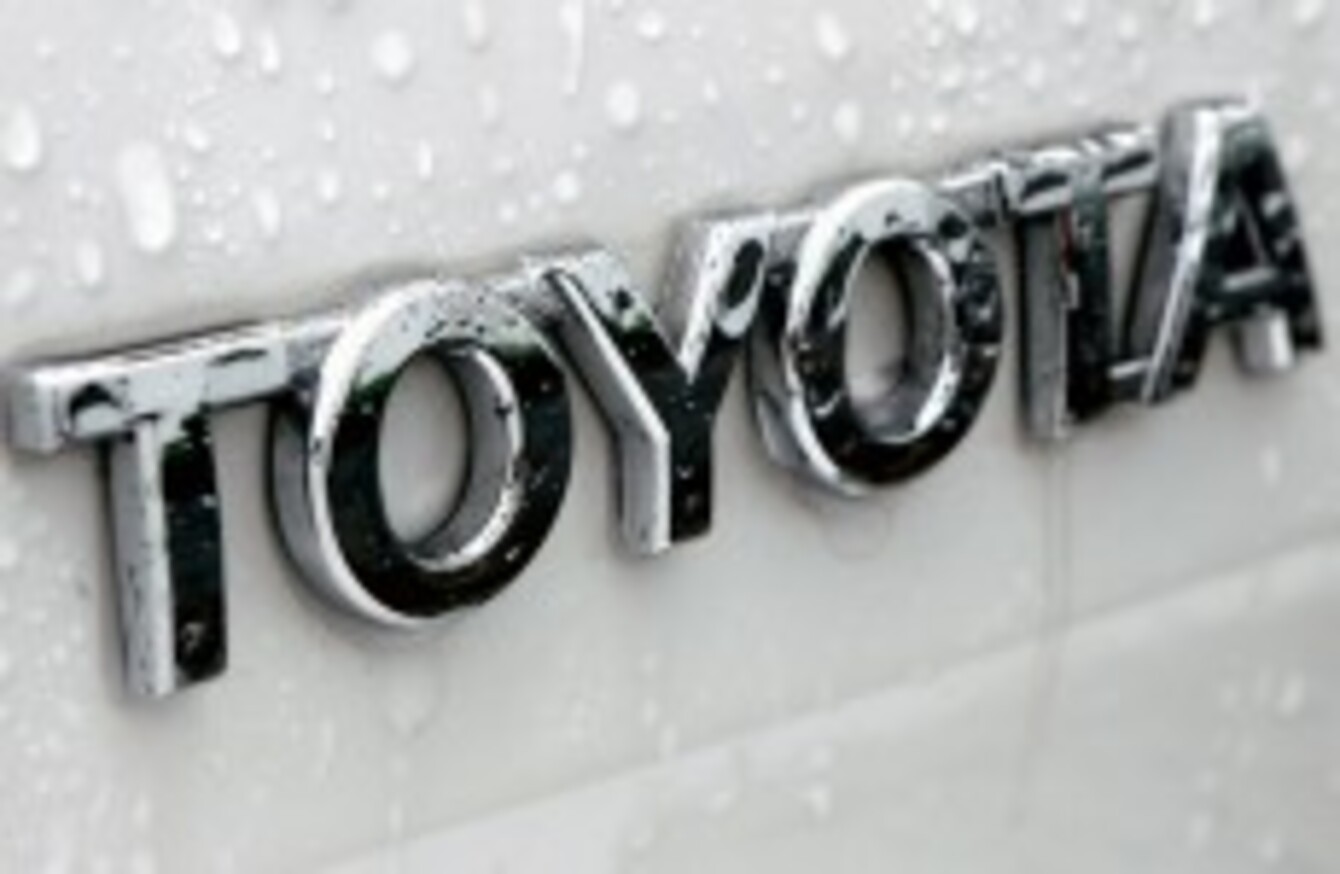 Image: Danny Lawson
Image: Danny Lawson
Updated 9.57am
TOYOTA HAS RECALLED 6.39 million vehicles worldwide for five different problems, dealing another blow to the world's largest automaker whose reputation for quality and safety has been dented in recent years.
Close 8,5000 vehicles in Ireland will be affected.
Despite record sales and bumper profits, Toyota has been fighting to protect its brand after millions of earlier recalls and in the wake of a $1.2 billion settlement last month to settle US criminal charges.
Recall
In October 2012, Toyota announced a global recall of 7.43 million vehicles, including its popular Camry and Corolla models, over a possible fire risk, while in February it recalled 1.9 million of its signature Prius hybrid cars.
Toyota announced five separate recalls involving 26 Toyota models, as well as the Pontiac Vibe and the Subaru Trezia.
In Ireland, three voluntary recalls has been announced:
Hilux and RAV4 models manufactured between June 2004 and December 2010 affecting 4,937 due to a cable issue that could cause the airbag to de-activate.
Toyota Yaris and Urban Cruiser models manufactured between January 2005 to August 2010 affecting 3,475 vehicles due to a seat defect that could cause the seat to become stuck.
Toyota Yaris T Sport and Urban Cruiser models manufactured between September 2005 to February 2009 affecting 19 Urban Cruiser and 9 Yaris T Sport vehicles due to a steering column issue.
Toyota said it had received two reports about fires owing to an engine starter defect, but added that none of the issues had caused any accidents to its knowledge.
The vehicles, made over the past decade, include 1.08 million in Japan, 2.3 million in North America, about 770,000 in Europe and 62,000 in China, Toyota said.
$1.2 billion criminal charges settled
In March, the Japanese automaker agreed to pay $1.2 billion to settle US criminal charges that it lied to safety regulators and the public as it tried to cover up deadly accelerator defects.
Dozens of deaths were blamed on the problems, which caused vehicles to speed out of control and fail to respond to the brake.
Toyota eventually recalled 12 million vehicles worldwide in 2009 and 2010 at a cost of $2.4 billion as the scandal over sudden, unintended acceleration spread and tarnished its once-stellar reputation.
Toyota owner have been advised to contact their local dealer or Toyota Ireland on 01 4190222 if they have any queries.
Originally published 8.08am
- © AFP, 2014, additional reporting by Nicky Ryan