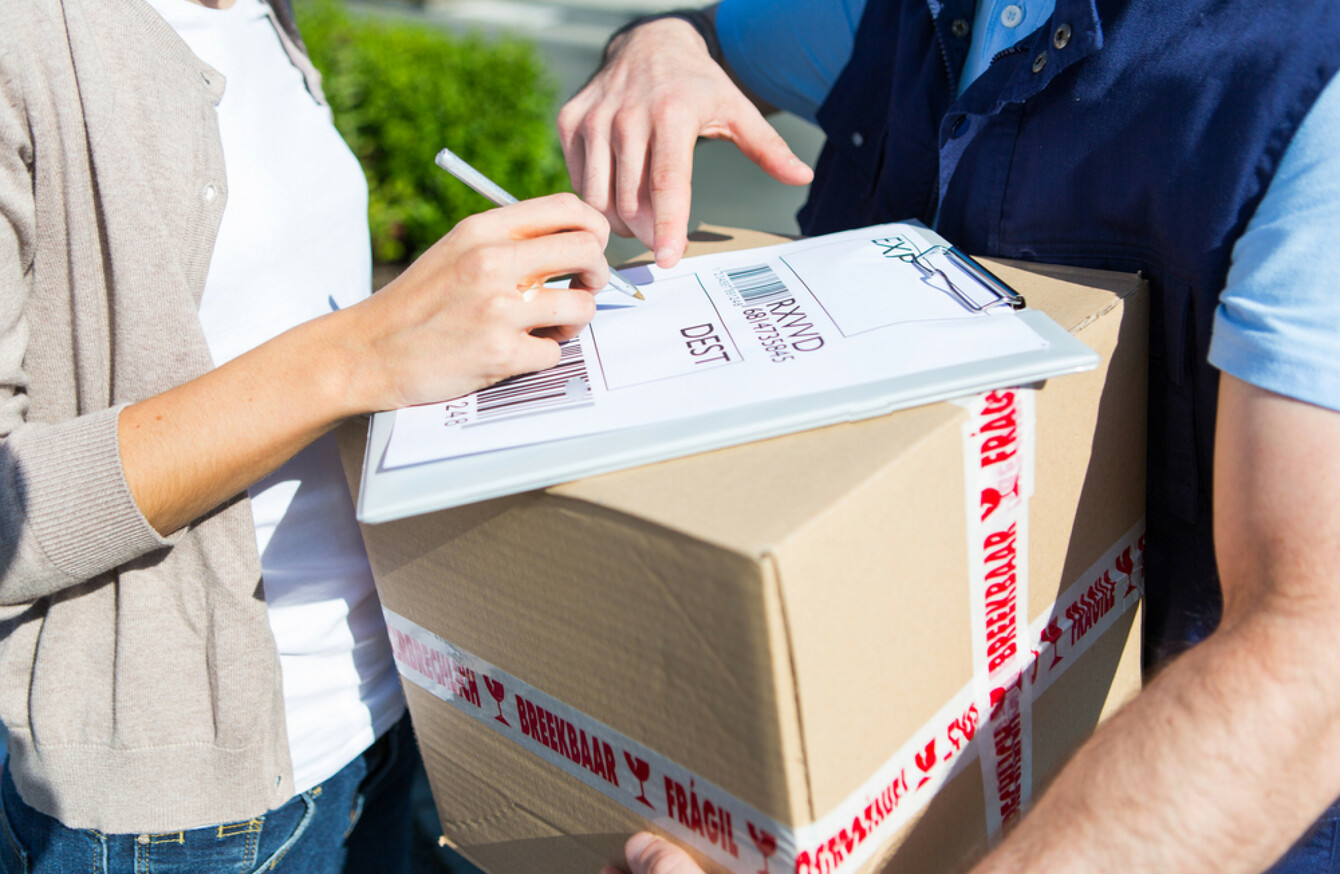 Image: Production Perig via Shutterstock
Image: Production Perig via Shutterstock
ONLINE SHOPPING CAN alleviate a lot of stress in the lead up to Christmas …except when parcels go missing.
Oftentimes, with an incredibly large number of online orders being placed during December, courier services are stretched to their limits and struggle to keep up with demand. Because of this, orders can sometimes get delayed or, sometimes, lost in transit.
To combat this issue and to help those who may experience delays or who might wish to keep an extra eye on their deliveries as they're in transit, a number of tracking applications and websites are available to consumers.
An Post
An Post has an online tracking system in which consumers can track their mail online using the tracking number provided.
People can use this service to track mail they are sending themselves to others once it's being sent through Standard Post, Registered Post, Express Post, Express Post International and Courier Post.
It's not just outgoing mail that can be tracked by An Post – incoming international items can be tracked too.
This can be done provided the item has been received in Ireland and the person has the item tracking number.
An Post has integrated its tracking system into its mobile app so users can keep on top of their mail wherever they are.
Available on iOS and Android, the app lets users track the progress of an item from acceptance to delivery. People will get an email notification once their item is delivered or get a copy of the proof of delivery record.
For those sending mail to others, the app can be used to calculate postage costs for anything, from a postcard to a parcel.
TrackYourParcel
Like An Post, TrackYourParcel lets people check the delivery status of any parcel, outgoing or incoming.
All users must do when they log onto the website is enter the country of delivery, their postal code and the parcel's order number.
Once this is done, the website will reveal where the parcel was dispatched from and where it is on its journey.
Delayed deliveries
Many people who are away from their homes for the greater part of the day avail of delivery services such as Parcel Motel.
The company, a subsidiary of courier service Nightline, is an Irish take on the idea of alternative delivery – useful for keeping gifts from the eyes of those they're intended for, accessing items that would not ordinarily be delivered to Ireland, or just removing the need to be present at the point of delivery.
Parcel Motel was just one courier company who left consumers frustrated in the lead up to Christmas last year as their parcels failed to be delivered on time. The company said that a surge in demand was to blame for the delays.
One user spoke to TheJournal.ie the week before Christmas last year:
"I'm waiting for a Santa present to be delivered from one parcel motel to another – it should take two or three working days and it was sent last Tuesday. They won't answer emails, the phone just rings out, they don't answer Facebook messages and I even learned how to tweet to try to contact them.
"I for one am very stressed out by the situation. If I'd known there was any risk I'd have driven down the country for it."
So, in anticipation of any hiccups that may arise from shopping online for Christmas presents or sending presents to others through An Post, make use of a tracking service this month. Maybe, just maybe, it will save you some holiday stress.