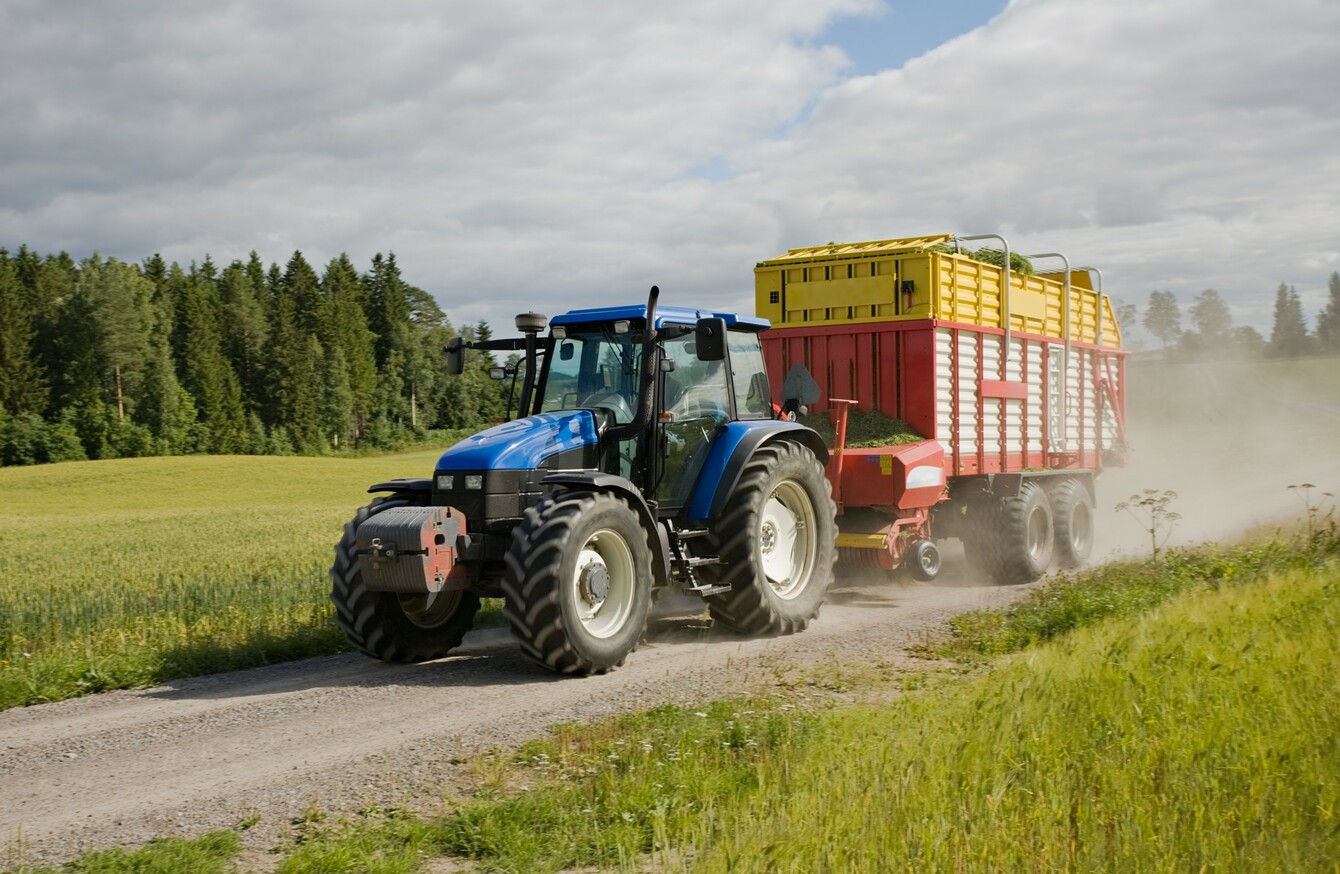 Image: Shutterstock/Oleg Kozlov
Image: Shutterstock/Oleg Kozlov
MORE TRACTORS WILL be driving on the roads due to the improved weather conditions.
The Road Safety Authority and the Irish Farmers' Association are urging road users to take extra care as the amount of tractors, trailers and other farm machinery using the roads is increasing.
Farmers around the country are preparing to bring in their first cut of silage, which means more tractors and farming equipment will be using the roads.
CEO of the RSA, Moyagh Murdock said:
This is a busy time of year for farmers. The number of tractors and trailers out using the roads will increase dramatically over the next few weeks. As a result the risk of a collision involving a road user and farm machinery will increase.
She advised to take extra care and be patient behind such vehicles:
 All drivers need to be on the lookout for tractors, trailers and other farm machinery exiting from fields and farm yards. If you are travelling behind farm machinery, please be patient and only overtake when it's safe to do so.
President of the Irish Farmers Association, Joe Healy, said to farmers:
I am asking farmers to be safety conscious whenever bringing a farm vehicle onto the public road. Farmers should be aware of traffic building up behind them and keep left where possible to allow other vehicles pass safely.
CEO of the RSA, Murdock, is also urging farmers to ensure "that the drivers you use are competent and do not carry a passenger unless the tractor is equipped to carry one".
She also spoke about the safety requirements for driving farming machinery.
There must be working brakes on both tractor and trailer units, they must be fitted with lights, reflectors and indicators and also drivers must be weary of road conditions such as low bridges, overhanging trees or overhead cables.