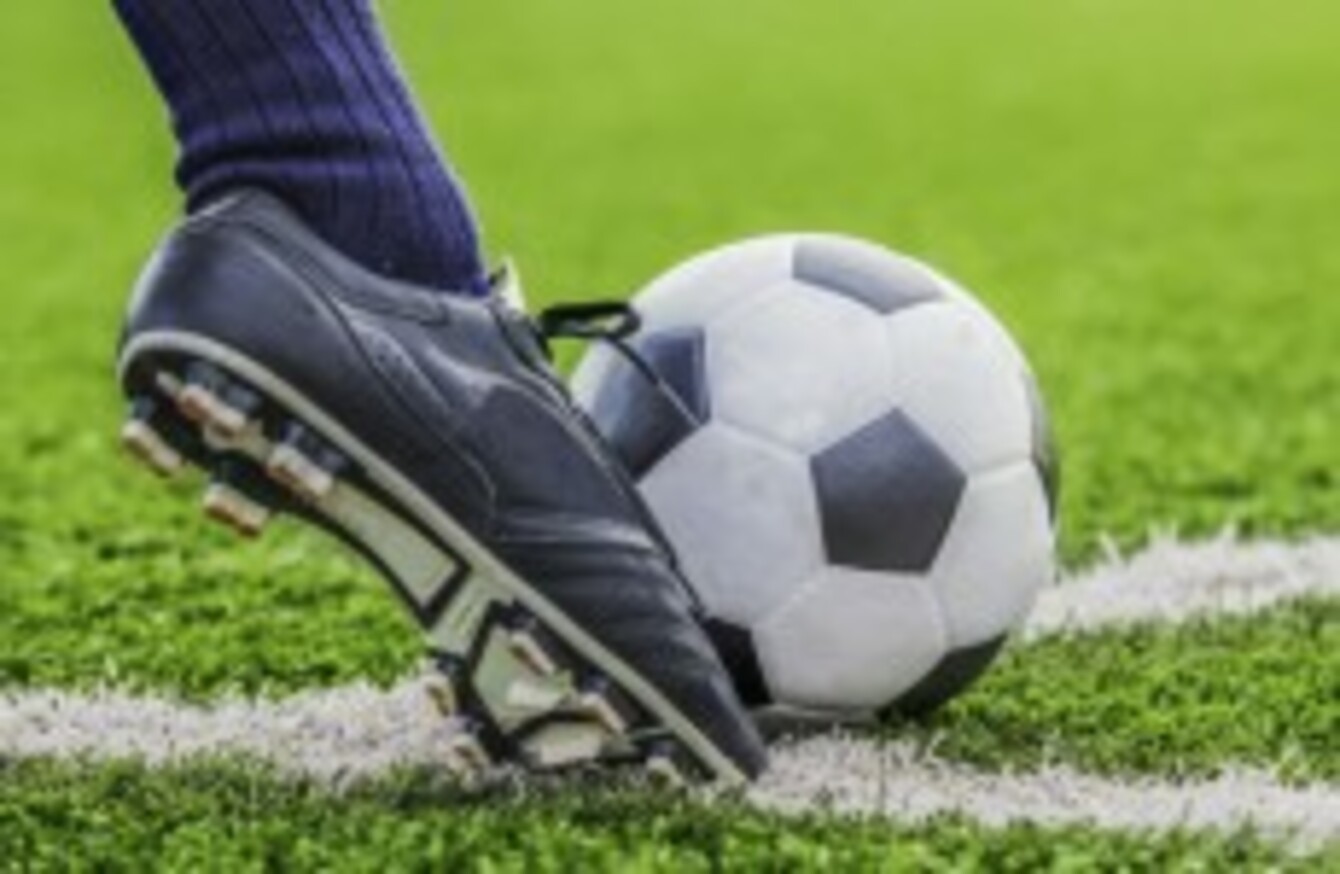 Image: Shutterstock/anekoho
Image: Shutterstock/anekoho
A DUBLIN FINANCIAL trader who stole from a Leinster Senior League football club while acting as its treasurer has been given a two-and-a-half year suspended sentence.
Henry Byrne (45) told gardai he took €10,000 from the Manortown United club account in 2006 as he was short of that amount and needed it to sign off on a personal property investment.
He replaced the sum with money borrowed from his sister but withdrew another €10,000 from the club to repay her in 2009.
The father-of-three, of Riverwood Court, Castleknock, pleaded guilty at Dublin Circuit Criminal Court to stealing €10,000 belonging to Manortown United FC, Perrystown on  28 February 2006 and 29 September 2009. He has no previous convictions.
Judge Martin Nolan acknowledged that the money has since been repaid and that Byrne had done a lot of good work for the club and his community.
He accepted that he has suffered publicly and been shamed in his community for what he has done, which the judge said was "a punishment in itself".
"Unjust"
Judge Nolan said he felt it would "be unjust to imprison" Byrne before he suspended the two-and-a-half year prison sentence on strict conditions.
Sergeant Jonathan Kelly told Martina Baxter BL, prosecuting, that the unauthorised withdrawals were discovered when Manortown United FC changed its structure and divided into two clubs.
Byrne, who had been club treasurer for 25 years, told committee members that the 2006 withdrawal had been used in building new dressing rooms and that the 2009 amount had been a banking error.
He later admitted and apologised for his actions when the committee met with a solicitor.
Money repaid
Sgt Kelly said the second €10,000 amount had been repaid to the club before he met Byrne voluntarily during the garda investigation.
Byrne told him that in 2005 he had put €17,000 of his own money temporarily into the club account so it could get more favourable bank loans.
He acknowledged this behaviour had been highly inappropriate, but said he did it solely for the club.
Sgt Kelly agreed with Paul Comiskey O'Keefe BL, defending, that his client had fully co-operated.
Mr Comiskey O'Keefe submitted to Judge Nolan that Byrne had repaid the stolen amounts before any suspicion or complaints were brought against him.
He asked the judge to take into consideration his client's early guilty plea and the impact on his health, reputation and family.
Counsel submitted that since Byrne has been ostracised from his community, he has already paid a heavy price for his actions.
More from the courts: