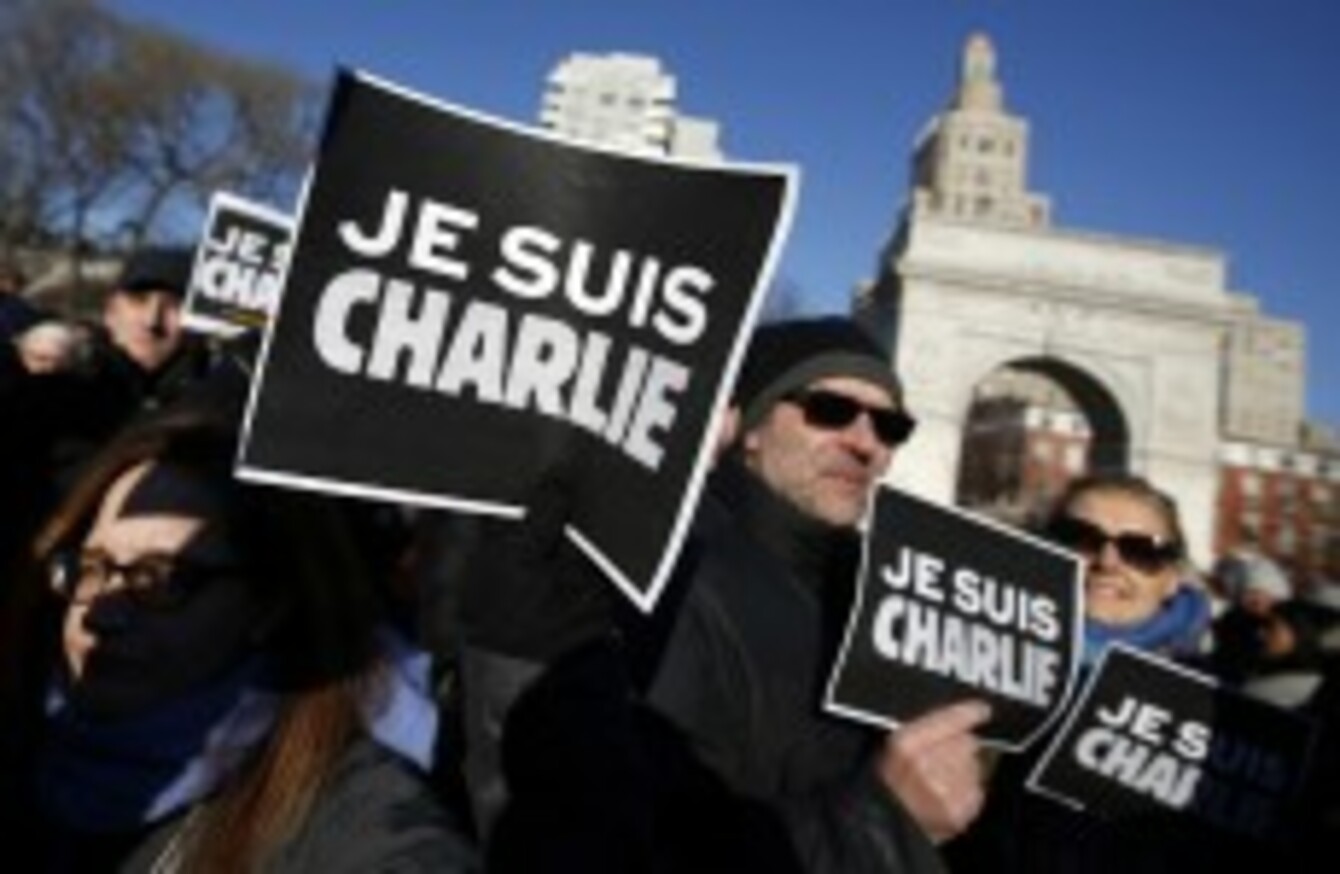 Image: AP/Press Association Images/
Image: AP/Press Association Images/
AN APPLICATION HAS been filed to trademark the phrase 'Je Suis Charlie'.
The term has become been used to show solidarity with those killed at the headquarters of Paris-based satirical magazine Charlie Hebdo last week.
The action has been taken in the Benelux region by a man named Yanick Uytterhaegen – who put forward his application less than 24 hours after the event, as reported by the World Trademark Review. 
The trademark covers a wide range of products including toilet items, clothes, games and drinks among other things.
It is thought that the application could be rejected on the grounds of public morality – due to the fact that it goes against "public policy or accepted principles of morality".
Speaking in World Trademark Review, Sharon Daboul, a trademark attorney, said, "it would be below the accepted principles of morality in the Benelux to allow someone to commercialise such an event."
The term was coined by artist Joachim Roncin who posted the image to Twitter around an hour after the event happened.
A decision for what will happen to the application will be decided by the Benelux Office for Intellectual Property's court.