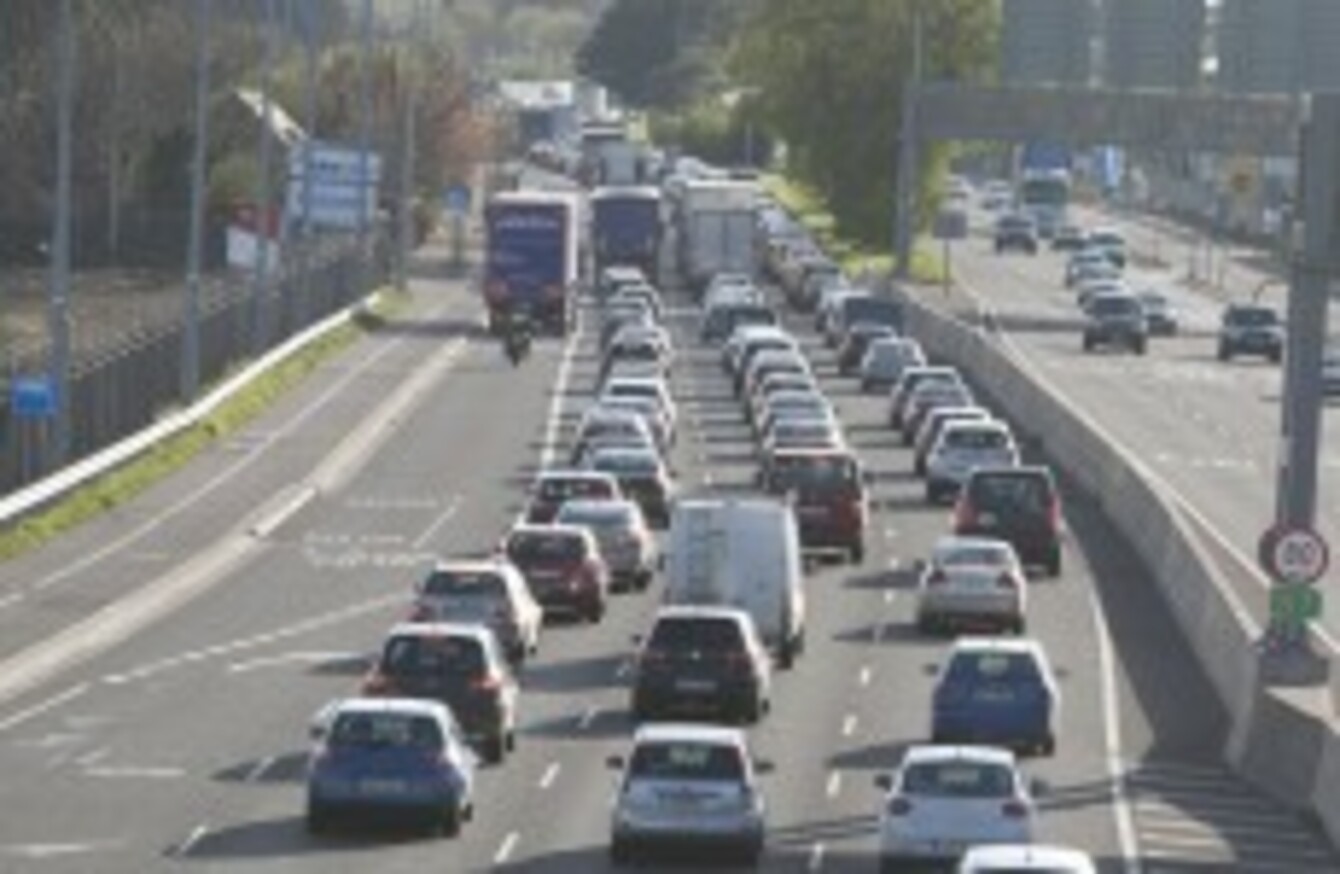 Image: Eamonn Farrell/Photocall Ireland
Image: Eamonn Farrell/Photocall Ireland
IT'S A POSITION many of us have been in.
You're motoring along, not a care in the world when suddenly you're stuck in a traffic jam.
You mutter and complain but assume that it must be a bad accident or major roadworks.
But then, something magical happens and the traffic begins moving again.
Why is that?
Well, it's a big enough concern that researchers from five universities in the US, Saudi Arabia and Canada have spent years analysing the problem of "phantom traffic jams".
Not only that, they think they have an answer and some solutions.
In the middle of a…
The research by Morris R Flynn (University of Alberta), Aslan R Kasimov (KAUST), Jean-Christophe Nave (McGill University), Rodolfo Ruben Rosales (MIT) and Benjamin Seibold (Temple University) finds that these phantom traffic jams are caused by chain reactions.
"This phenomenon is typically addressed as a model for phantom traffic jams, i.e. jams that arise in the absence of any obstacles.
The instabilities are observed to grow into travelling waves, which are local peaks of high traffic density, although the average traffic density is still moderate (the highway is not fully congested). Vehicles are forced to brake when they run into such waves.
This means that a bump in the road, or a small tap of the brakes from a driver in front slows everything down. This amplifies as a wave and slows everyone down.
Here's how that looks on a circular road:
And how the data looks:
Only a fool…
While that may lead you to think that it is the fault of those up front, the research team say that's not entirely true. Also, the bad news is that these kinds of gridlock can't really be prevented. However, it is suggested that drivers keep their distance and not get too close to the car in front, meaning that they don't have to hit the brakes.
Two key effects work towards the occurrence of phantom traffic jams: first, denser traffic travels slower; and second, it takes a certain "adjustment time" for drivers to react to new traffic conditions. These effects are counter-acted by a certain tendency of the drivers to drive preventively.
"In light traffic, the good effects dominate. In heavy traffic, the bad effects prevail. Hence, phantom traffic jams are a feature of traffic flow that is not completely avoidable."