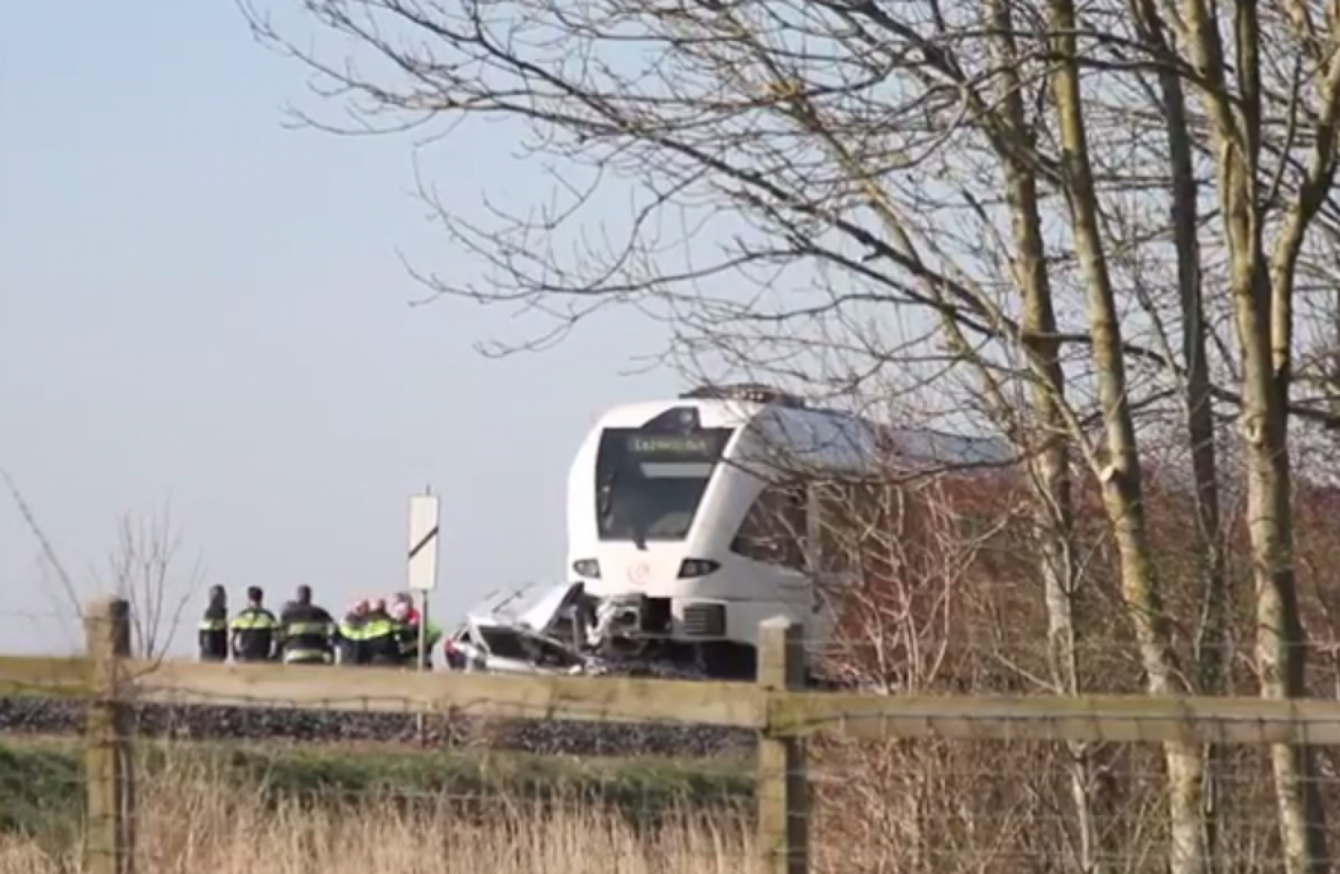 Image: Screengrab/NOS
Image: Screengrab/NOS
A MAN AND his three-year-old son were killed yesterday when their car collided with a train at an unmanned crossing in the northern Netherlands, Dutch police said.
They had been taking part in a school outing to see baby lambs when the accident happened, the public broadcaster NOS said.
Their car was dragged for some 250 metres by the train after the collision, it added.
"Two fatally wounded in rail accident at #Harlingen," police said on Twitter.
They later identified them as "a 31-year-old man from Harlingen and his three-year-old son."
The exact circumstances remained unclear, with the police saying "an inquiry is ongoing."
NOS reported the car was the first to leave the farm after a visit by 23 primary school children.
A similar accident, which caused no injuries, occurred at the same crossing on February 8, said ProRail, which maintains the Dutch rail network, adding it was already in discussions with the owner of the land to close the crossing.
The crossing is marked by a barrier to the side, a crossing-sign as well as signals, but is not alarmed, ProRail added.
ProRail chief executive Pier Eringa told reporters the blinking red lights appeared to have been working properly when the accident occurred.
In November, 18 people were injured in the rural area of Winsum, about 100 kilometres east of Harlingen, when a tanker transporting milk collided with a train, causing the carriages to derail.