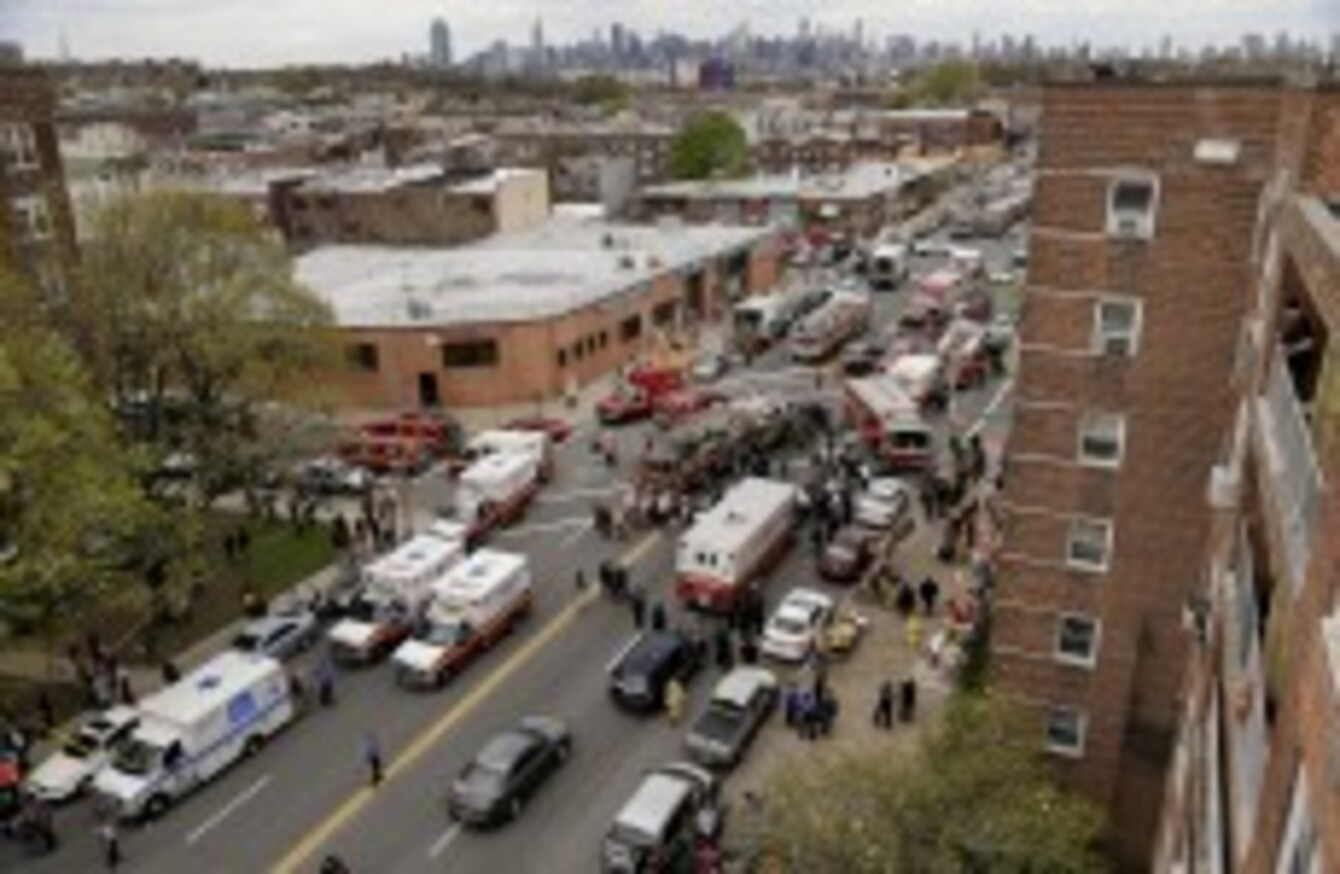 Image: AP/Press Association Images
Image: AP/Press Association Images
A SUBWAY TRAIN has derailed in a tunnel in New York City.
The Wall Street Journal reports that seven people have minor injuries but that nobody was taken to hospital.
A New York Police Department spokesman said, "This is not a major incident and any injuries are minor."
The subway train derailed in a Queens tunnel leading emergency crews to help passengers evacuate through a sidewalk exit.
The Metropolitan Transport Authority have confirmed that it was an express F train heading for Manhattan and Brooklyn.
It derailed at 10:40 a.m. about 1,200 feet south of the 65th Street station in Woodside.
Caisha Jean Phillipe, 21, of Hempstead, Long Island, told the Wall Street Journal the train stopped suddenly, and she thought she was about to die.
Another passenger, Gabrielle Hesop, 25, said he and others initially "thought we crashed into a train, or we thought the train was on fire."
Derailment 
Dozens of firefighters and paramedics with stretchers converged on Broadway and 60th Street, where passengers calmly left the tunnel through the sidewalk opening.
A few were treated on stretchers.
It wasn't immediately clear how many passengers were on board. A rescue train had been sent.
New York City's subway system is one of the largest public transportation systems in the world with an average of 5.5 million rides on weekdays.
The F train runs through Queens, New York City's largest borough, under the East River and down Manhattan, then bends back under the East River into Brooklyn.
Derailments are relatively rare in the subway system.
The last major derailment was in August 1991, when a No. 4 train came off the tracks at Union Square.
Five people were killed and more than 200 were injured.
The motorman, who was drunk at the time of the accident, was convicted of manslaughter and sentenced to 15 years in prison.