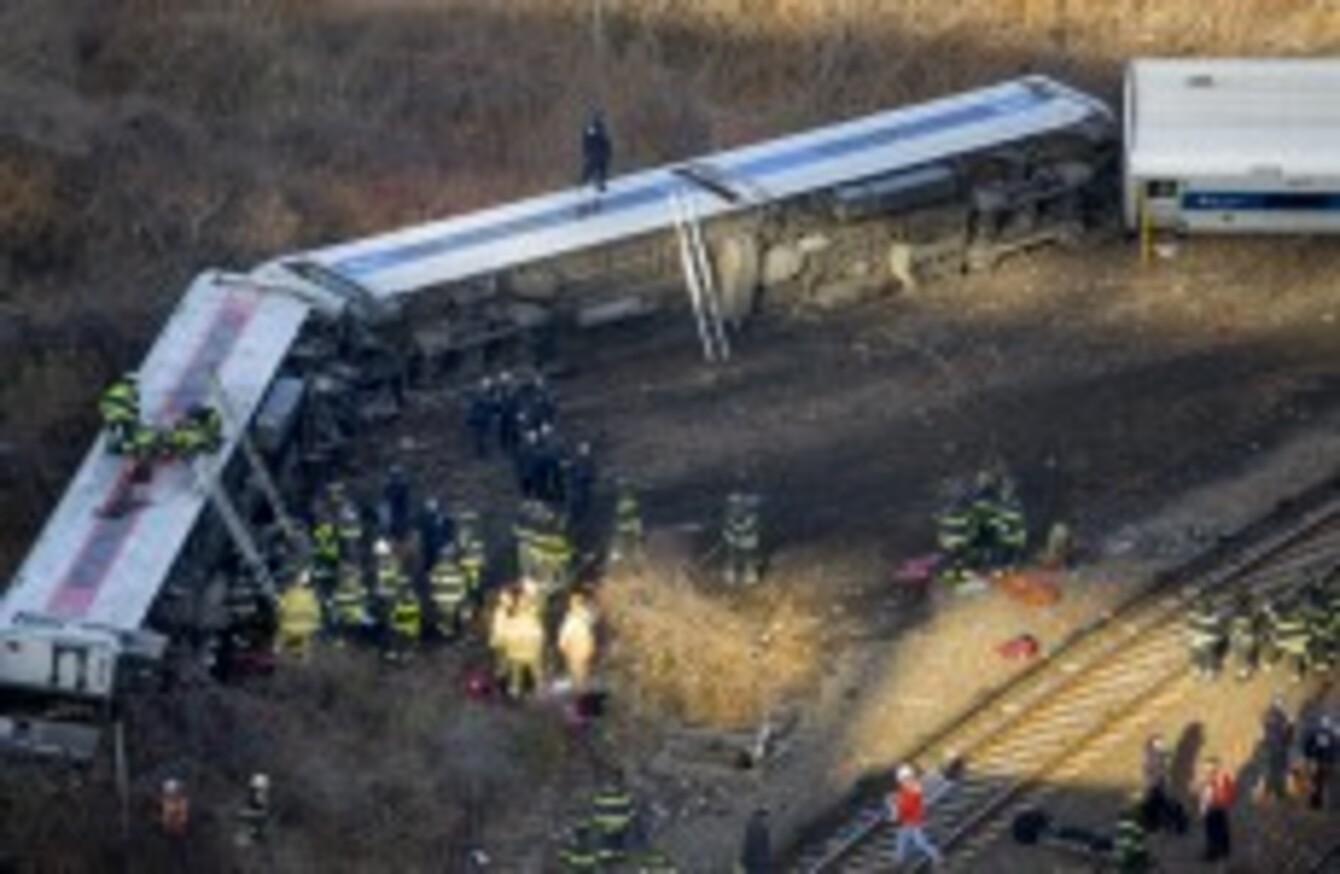 Image: AP Photo
Image: AP Photo
THE DRIVER OF a train that derailed in New York at the weekend, killing four people, experienced a "daze" right before the train derailed.
William Rockefeller was interviewed by the National Transportation Safety Board investigators yesterday and admitted that he may have nodded off at the controls before attempting to hit the brakes.
His attorney Jeffrey Chartier told reports outside the interview that Rockefeller had experienced a lapse in concentration similar to that of road fatigue, but couldn't say how long it lasted.
He said Rockefeller remembers "operating the train, coming to a section where the track was still clear — then, all of a sudden, feeling something was wrong and hitting the brakes. He felt something was not right, and he hit the brakes."
He called Rockefeller "a guy with a stellar record who, I believe, did nothing wrong."
"You've got a good guy and an accident," he said. "A terrible accident is what it is."
Rockefeller "basically nodded," said Anthony Bottalico, leader of the rail employees union, relating what he said the engineer told him.
Investigators say it is too soon to say if human error played a part in the crash, but questions about Rockefeller's role mounted as it was revealed the train had been travelling above the speed limit.
Additional reporting by Associated Press