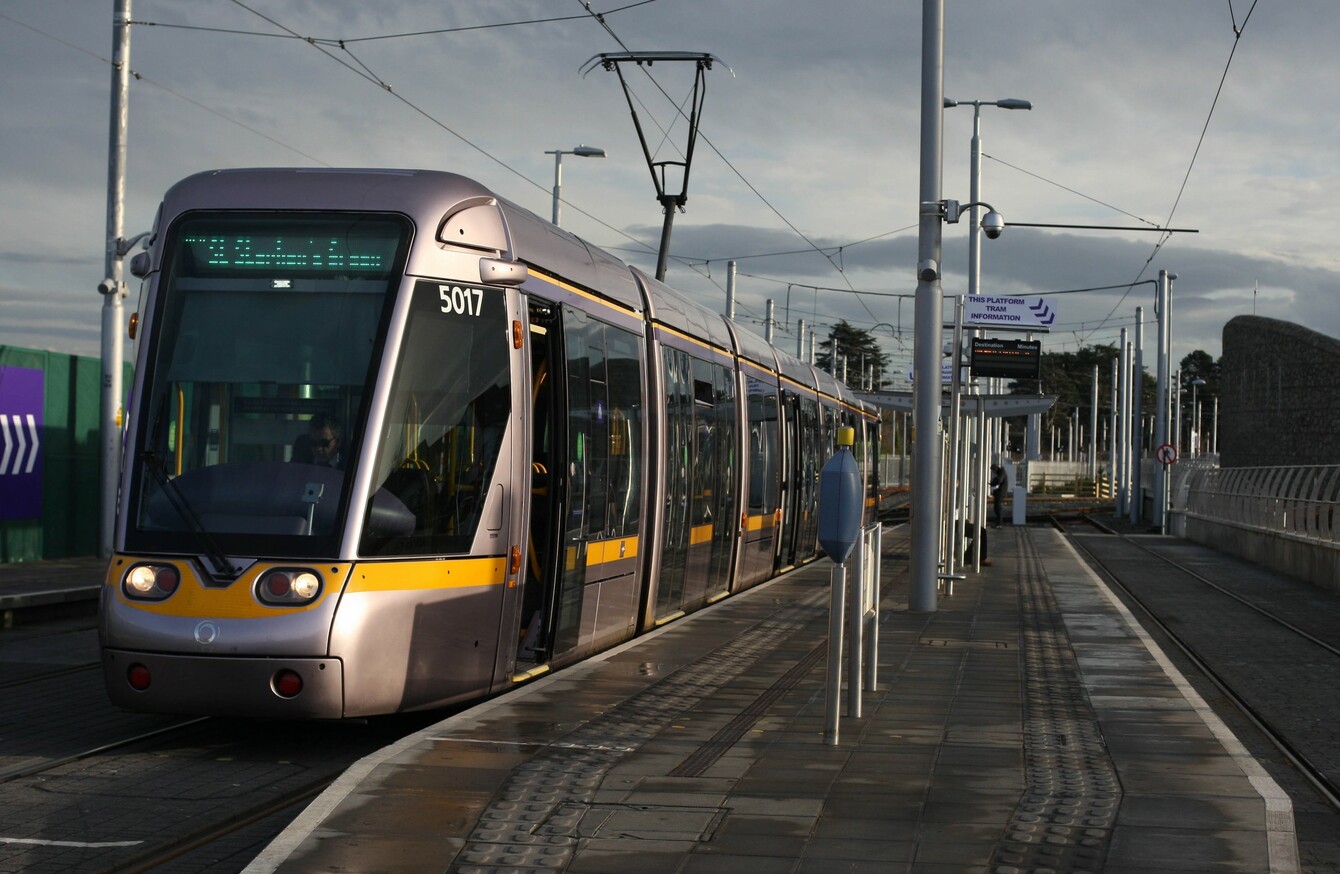 Image: Niall Carson/PA Wire
Image: Niall Carson/PA Wire
Updated 6.40pm
SIPTU HAVE said that it's 'inexplicable' that the the boss of Transdev's UK and Ireland branches would visit Dublin but not meet workers' representatives.
Instead, Nigel Stevens has written a letter to Luas drivers asking them to reconsider their position.
The company – which operates in countries across Europe and North America – has said that it is open to negotiation, but that "current demands of staff go way beyond… are totally unaffordable and will not be countenanced".
Transdev has said that it is willing to look at pay agreements in line with the current norms in the private and public sector with essential cost offsetting measures.
In the letter, reference is made to the damage that the strike days are doing on a future pay deal being done with workers due to the financial damage they are doing the company.
In a statement today, CEO of Transdev in the UK and Ireland Stevens said:
I am deeply disappointed at the situation that we are currently facing and in particular we are acutely concerned for all of our customers who have been impacted by this dispute.
In his letter to staff Stevens has asked workers to engage constructively with the local management and reach an agreement within their current available resources.
In response Siptu has said that it is dismayed that Stevens, who has been in Ireland over the past two days, had not met with representatives from its union.
In a statement this afternoon, Siptu sector organiser Willie Noone, said:
He obviously does not view the Luas workers or their representatives as being key stakeholders worthy of meeting.
Siptu organiser John Murphy also said:
The implied threat in the CEO's letter to staff that there will be cutbacks at the company if the industrial action continues does not assist in bringing this dispute to a conclusion and we ask him to withdraw it.
This comes before more strikes that are planned for this weekend.
Following the controversial decision to stop the service on the Sunday and Monday of the Easter Centenary, the service will also be stopped this Saturday and Sunday with a further two days of action planned for the 23 and 24 of next month.
- First published 5.22pm