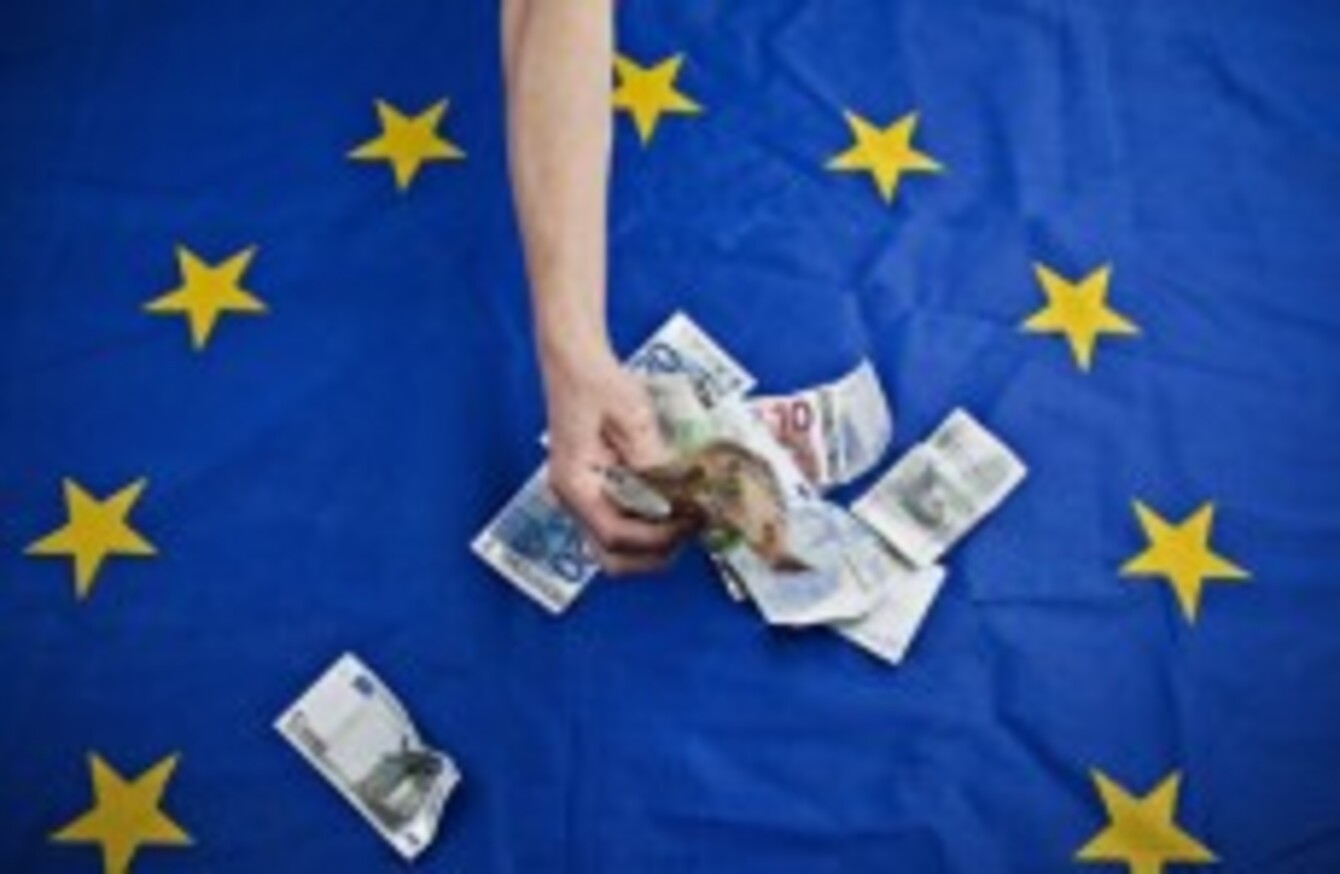 Image: Rene Fluger Josef Horazny/Czech News Agency/PA images
Image: Rene Fluger Josef Horazny/Czech News Agency/PA images
WITH A REFERENDUM coming in a few months – probably being held in two months, but possibly as late as the autumn – we're going to be hearing an awful lot about the Fiscal Compact treaty for a while.
While many have pointed out that the treaty is much more legible than previous ones – the Treaty of Lisbon had 410 pages; the Fiscal Compact has 24 – the new document can still be difficult to read if you don't know much about the EU's existing laws and treaties.
That's why we've gone through the document, sentence by sentence, and translated each point into 'layman's terms' – what we hope is everyday language that you should be able to understand without having much background knowledge about EU law.
We've maintained the original structure of the treaty – with a Preamble (introduction), six Titles (chapters) and 16 Articles (sections) – so that you can keep the document as an easy reference. If you see a document elsewhere which directs you to 'Article 3 (1) (d)', for example, you'll be able to open this document and find that point, translated into slightly less complicated English.
Our version of the document is nine pages long, and tries to keep things as simple as possible. There are a few footnotes, which offer links to further explanations of some complicated topics, but again we've tried to avoid them wherever we can.
The point of this is not to encourage you to vote in one way or another – but rather to help you make up your mind for yourself.
Feel free to share the document as much as you like, and offer your feedback in the comments field below – we'll consider any changes you can suggest, and will update the document whenever appropriate.
Disclaimer: This document should not be treated as a full, legally valid document. It is offered only to try and help people understand the requirements and terms of the treaty by 'translating' each point into more everyday English.
A full 'official' copy of the original treaty is available in English here and in Irish here.