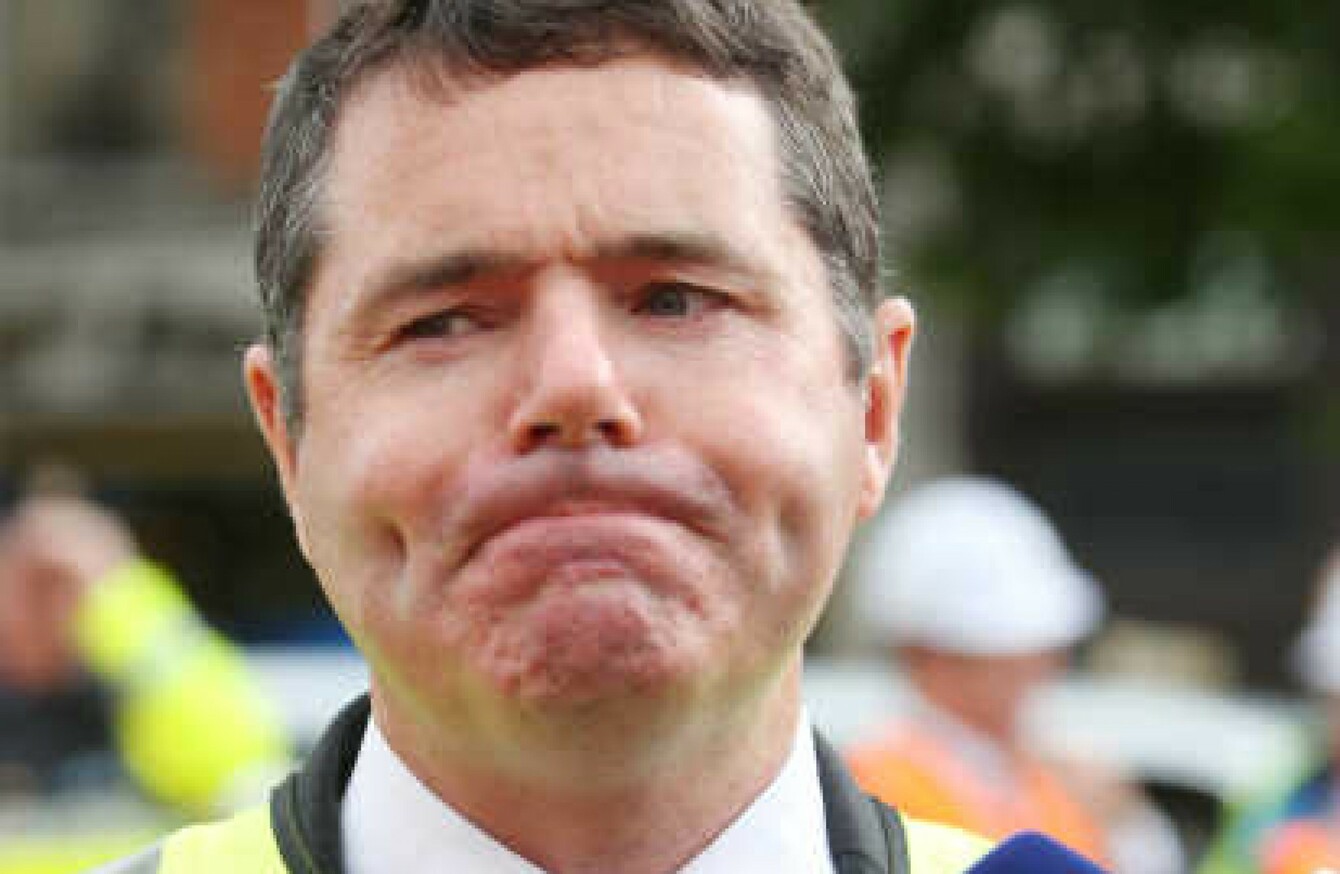 Paschal Donohoe
Image: RolllingNews.ie
Paschal Donohoe
Image: RolllingNews.ie
TRANSPORT MINISTER PASCHAL Donohoe has said the new government needs to put the issue of pay rises for public transport workers on the agenda.
Speaking on RTÉ's This Week, Donohoe said that wage growth is "a good thing" as it "gives people the ability to restore their living standards", but it must be done in an affordable way.
"We can't repeat the mistakes of the past," he warned.
During the week it emerged that Irish Rail workers are asking for pay increases of up to 25%, following on from a commitment secured by Luas workers to get a rise in wages.
Donohoe said finances at Irish Rail are "very difficult", noting the company's balance sheet is "under a huge amount of pressure".
He added that Dublin Bus is growing again "after many years", but also has financial difficulties.
A Luas strike on St Patrick's Day was avoided at the 11th hour after mammoth talks.
Proposals around pay were accepted by three of the four grades involved in the dispute, including drivers. Employees were originally looking for pay increases of up to 53% before this was revised downward.
Donohoe said his job has always been to represent taxpayers and commuters.
'A season of strikes'
"In order for a season of strikes to be avoided this is a matter that should be on the agenda of a new, stable government," Donohoe said.
We can't lose sight of the fact that any agreement has to be based on our ability to pay for it.
The minister said the Workplace Relations Commissions and Labour Court are "well able to manage and deal with these type[s] of issues".
However, he stated that all stakeholders need to engage in a constructive manner with a view to allowing the Labour Court and WRC to do their work in a more effective way .
He said the "success" of the Lansdowne Road and Haddington Road agreements should be built on in this regard.
Donohoe added he didn't believe that legislation was needed to make arbitration between both sides in industrial disputes compulsory.
Fianna Fáil coalition 
In terms of forming a new government, Donohoe said Fine Gael is still holding talks with smaller parties and independents to find common ground.
He said caretaker Taoiseach Enda Kenny will brief the Fine Gael parliamentary party on progress at a meeting this Tuesday.
Donohoe added that discussion with Fianna Fáil will take place "at some point".
Later on the same programme, Fianna Fáil's director of elections Billy Kelleher ruled out a grand coalition with Fine Gael.
"I don't think it'd be grand in the first place," he said, adding that his party is speaking to smaller parties and independents with a view to forming a minority government.