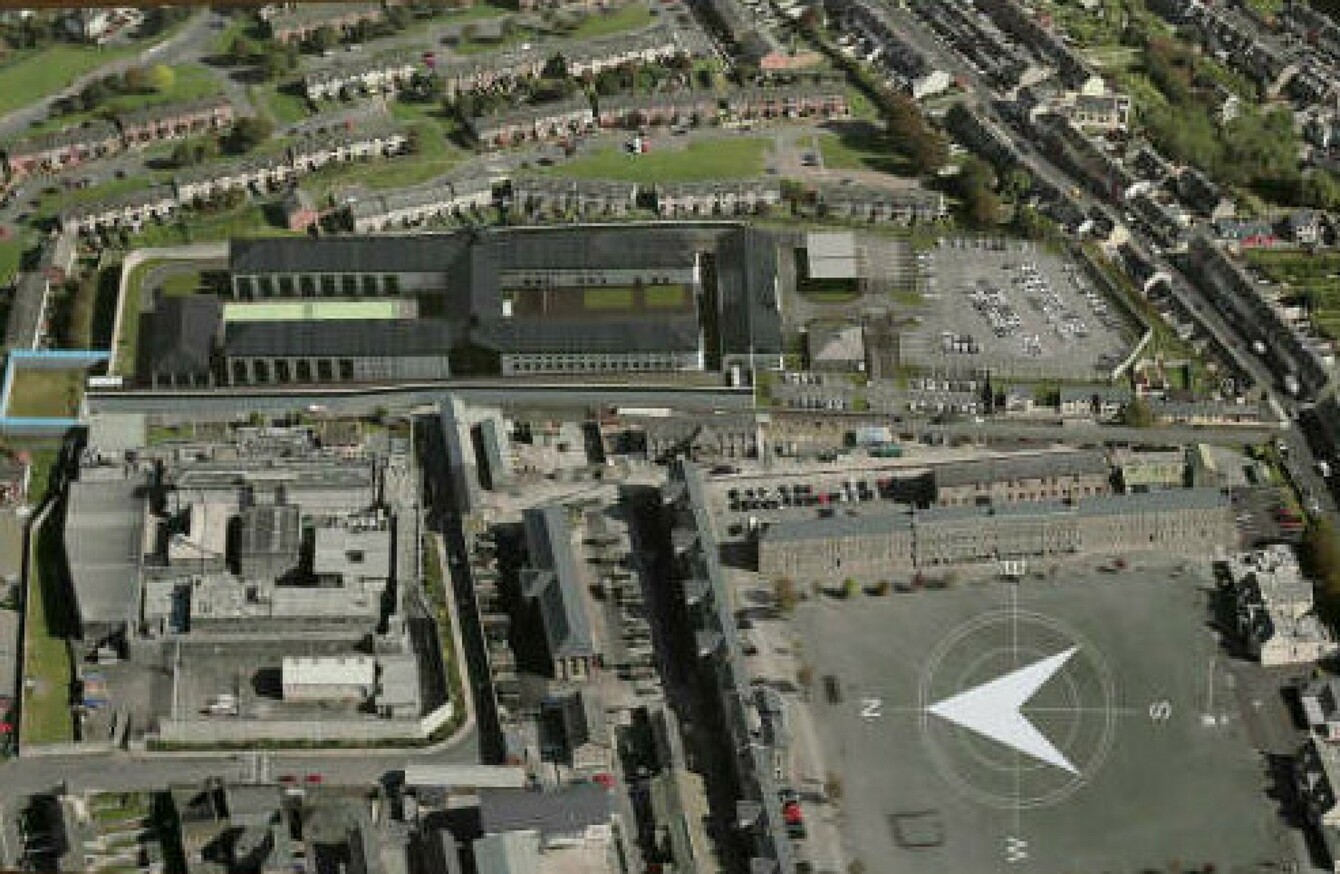 A PRISONER who was left out in a prison yard overnight has alleged that he experienced regular discrimination in Cork Prison because he is a Traveller.
On 2-3 March of this year, inmate Martin McDonagh was inadvertently locked outside in an exercise yard all night at Cork Prison.
His ordeal only came to an end at 7am the following morning when a prison officer heard his shouts for help.
McDonagh is currently taking legal action for the incident, which is under investigation by the Irish Prison Service.
McDonagh is also a member of the Travelling community, and this morning on the Neil Prendeville Show on Red FM, he also alleged discrimination on the part of some prison officers in the new €42 million Cork facility.
Some officers up there are very nice, but some up there have no respect for Travellers …When they opened the door in the morning time, they're telling you 'get back into your wagon' [caravan].
He added:
To be honest, I wouldn't get on the outside, what I get on the inside. Even in the morning times when they open the door, if it's not your wagon, they're going 'oh we're going to a horse fair'.
"They shouldn't be allowed to say that to us, when they're opening the doors to let us out. They're very discriminating.
The settled community get more than what the Travelling community get. In prison, you get jobs. Travellers don't get a job. We're not allowed get a job in prison. We put our name in hundreds of times – no good. You get €12 a week [for the job].
A spokesman for the Irish Prison Service told TheJournal.ie:
The Prison Service is committed to ensuring that all prisoners are treated with dignity and respect. Any prisoner who believes they have been subjected to discrimination is entitled to make a complaint through the official complaints procedures. The Prison Service regularly reminds staff to uphold the principles of dignity and respect at all times. Those principles are a key part of all prison officers' training.

McDonagh was put in remand in Cork Prison on 2 March, and was allowed out to the prison yard for fresh air where, he says, he was speaking to his cousin through the wire.
At 7pm it was fall-in time, and no one came for me, I was still there. The sky went black, I was still there. The rain came. I roared and screamed, banged the gates. No one could hear me. The night was very bad, the rain was very bad. And all I had was a muscle vest on me. 
McDonagh, who had been sentenced to six months in jail for a series of burglaries, says he ended up spending that night on the floor of a bathroom.
The Prison Service also confirmed that it had received complaints from the prisoner's solicitors about the night of 2 March, and has referred the matter to the State Claims Agency.
They say they will not be making further comment on the case, due to impending legal action.
Comments are disabled as legal proceedings are ongoing.